Advertisements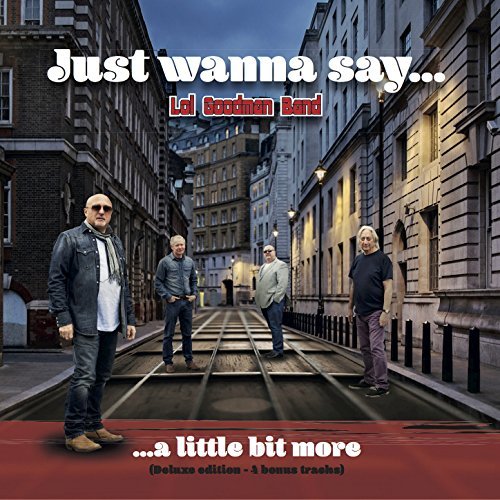 One of the UK's national blues treasures, the Lol Goodman Band have been around for nearly 20 years in various formations.
The lineup on Just Wanna Say…..a little bit more, is Lol Goodman on guitar and vocals, James Horrocks on bass, Jon Firth and drums and Phil Barrett on the finest instrument known to man (in my humble opinion), the Hammond organ.
LGB play the kind of blues created by the Allman Brothers, Clapton and Free, hook-laden, Hammond-powered, soul-driven.
Just Wanna Say…a little bit more is the band's third album and their finest hour to date.
Live My Life With The Blues echoes classic Free, with Goodman's vocals up there with the best of Rogers, Marriott, etc. and telling the tale of his father's passing.
Raw and personal, this is the real deal, the real blues… and the guitar playing is astounding.
Colours Of My Heart is one of those numbers that sounds like it has been around for years, a real earworm of a song that hits home with an astounding guitar solo that's somehow managed to be complex and spare at the same time.
Work to Live (recorded Live) is a classic in waiting, with Barrett's blistering Hammond work pinning the whole thing together gloriously.
For my money one of the finest British blues release for many a year and an album that will no doubt get worn out with repeated plays… so best get more than one copy.
MARTIN COOK
For More Info – Lol Goodman Band