Faced with a year like no other, full of struggle and turbulence, in a career she had dedicated the last twenty years to, award winning Canadian vocalist Layla Zoe wasn't ready to give up yet.
Pulling together friends, colleagues and fans from around the world to crowdfund, record and produce her heartfelt new album "Nowhere left to go." The album features ten beautiful songs she co-wrote with renowned artists and friends from Europe, Canada and the USA including Jackie Venson, Alastair Greene, Bob Fridzema, Suzie Vinnick, Guy Smeets, Brandi Disterheft and Dimitri Lebel.
Blues Matters Magazine's Adam Kennedy recently caught up with Layla Zoe to get the lowdown on her new release, and her plans going forward.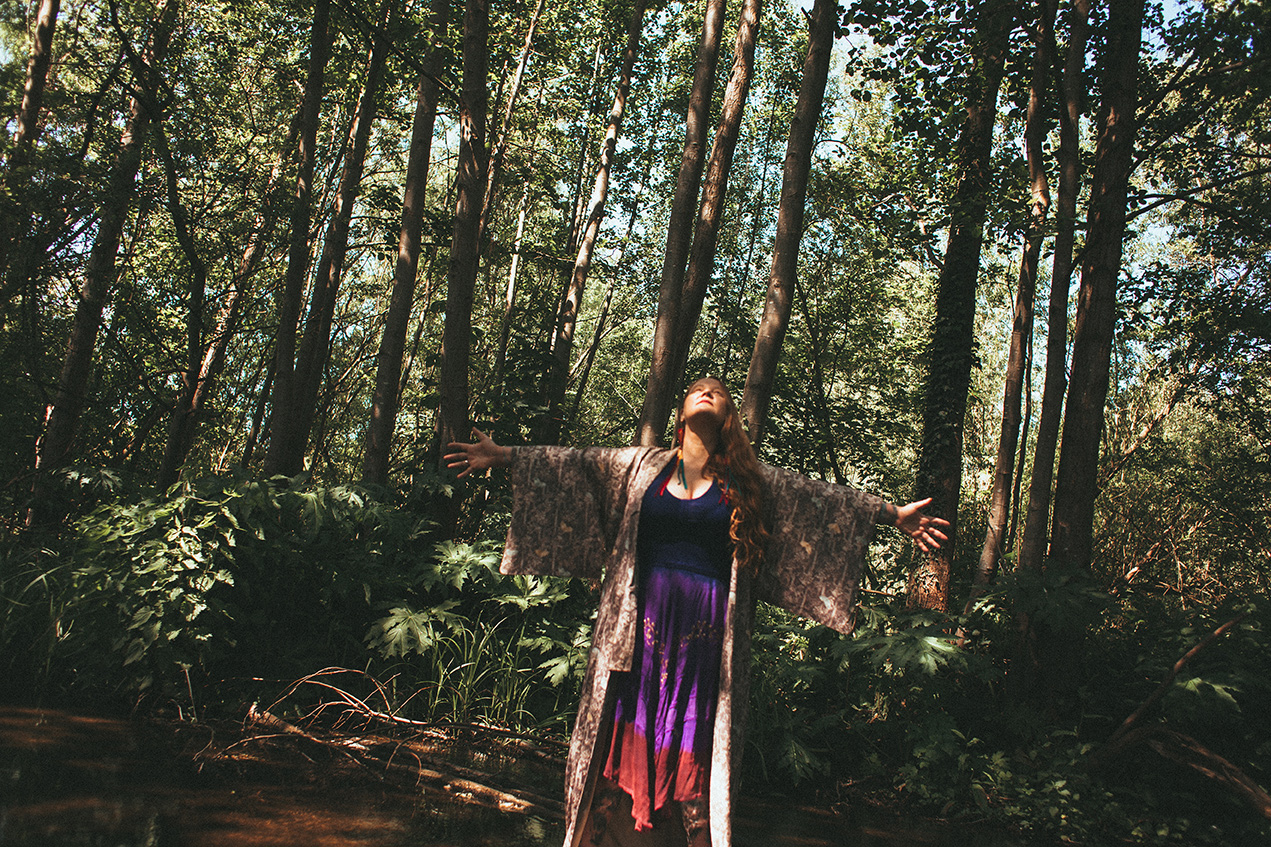 First of all how are you keeping in these strange times?
I am very blessed to have my husband who is still working and keeps me feeling positive and grounded during this impossible year. We also have two puppies who bring light and joy into our lives this year.
You are getting ready to release your new album 'Nowhere Left To Go' on the 8th January, 2021. Had you always intended to write and record a new album this year, or did you decide to use the unplanned downtime caused by the pandemic to keep yourself productive?
I had planned to make the new album before things went sideways this year. But the global situation then caused me to need to make changes in the recording plan and schedule. I had already begun co-writing and working on songs in 2019, and my original idea was to bring my band at that time into the studio together. But instead I was forced to have all the musicians record from their own home studios, so I needed to change the plan for which musicians would play on the songs and how we would put the tracks together to sound as good as possible. I am very happy with how the album turned out and the feedback from media, radio and fans has been overwhelmingly positive.
Have you found that the pandemic has made you feel more or less inspired to
write new music?
I definitely felt inspired to write about many subjects on this album and continue to have ideas everyday on new songs for future albums. I have some ideas in mind for what I want to do next, so we will see if that is possible next year or not.
You launched a successful crowdfunding campaign to assist you with this project. How did you find crowdfunding this time around? Do you think it's still a viable model going forward since the collapse of PledgeMusic?
I feel very blessed that my fanbase trusts me deeply by this point. They have seen me crowdfund two albums prior to this new one, and both received glowing reviews and are considered in the top albums of my discography, so I think they felt they could trust that I would deliver a strong piece of art to them, under any circumstance.
I am grateful for this support, as it has helped me to be free in my creativity and allowed me to do some things I may not have been able to do if I were on a record label. I don't know if I will crowdfund for the next album or not, it all depends on some plans I have for the future which must be decided next year.
How much did the pandemic affect the writing and recording of the album?
Everytime I make an album I learn something, in fact, I learn alot. And this album was like all of my past records, where I learnt more about songwriting, producing, singing, recording, mixing, and communicating with many different people to make it work. I am very proud of everyone who contributed to this album and how they worked and respected eachother during the process.
The album features a star-studded cast of your musical friends including the likes of Jackie Venson, Alastair Greene and Bob Fridzema to name but a few. When you were working on the songs for this album, did you have each of these artists in mind to perform on their respective tracks when you were writing them?
Everyone who co-wrote songs with me for this album also played on the album. This idea came to me after the songs were written and even though I knew it would cost more and be more complicated to try and include all of the co-writers as musicians on the album also, I knew it would bring some magic and flavour to the album which could not happen with only my band playing the tracks. The co-writers brought their own love and special perspective to the songs when they played their parts, so I am very happy I decided to do it this way and that everyone agreed and wanted to play.
With a global cast of artists involved with the record. How did it work in terms of the logistics of recording these collaborative tracks for the album?
After asking each co-writer if they wanted to record on the track they had written with me as well, we discussed the best way of doing this. 80% of the artists worked from their home studios, but a few went to studios in their area which were owned or run by friends of theirs so there would be no or little cost to record. Tracks were uploaded into a shared online folder which the musicians and myself and the engineer could access. After hearing tracks I would send updates or notes about anything that needed to be re-done or changed, but overall everyone played very well on their first tracks. The engineer and I of course had some editing to do in the studio afterwards, because some solos needed to be placed differently to reach that "tight" feeling we were looking for, and also some needed additional affects on them to suit the finished sound of the song which of course develops as each instrument is added. But again I feel the musicians all did a very good job of playing "together" without "being" together.
From the ten tracks on the album, which song was the hardest to finish? Also,
which track are you most proud of and why?
We had some trouble with the track "Don't wanna help anyone" because we could not find the right mix to give it the sound I wanted. Also I was bothered by aspects of the vocal sound. But we spent alot of time on this track at the end of the making of the record, and finally adjusted the mix to be more rock/pop instead of rock/blues and this mix helped to bring out the qualities in the song I was looking for, as well as give the vocal a smooth yet still raw quality I wanted. The engineer Nils Völcker did a wonderful job and was easy and fun to work with, because he listened to what I wanted. I love all the songs for different reasons. But it is always a labour of love when I make an album. I am especially proud of the songs 'Pray' and 'Nowhere left to go' which were both co-written with Jackie Venson. I also love 'Susan' written with Bob Fridzema. And 'Lies' and 'Dear Mom' are both very special songs for many reasons. I am happy with the fact that I was able to co-write and work with more women on this project which is something I have always wanted to do more.
The album traverses a lot of ground musically from blues to rock, folk and
gospel. Was it your intention to not want to get pigeonholed into one particular sound
or style on this record?
Anyone who knows my discography knows that I have always called myself a blues singer, but have a deep love for many different styles and genres. I always have many different sounds and styles on my albums, but the voice is the "through-line" which connects the feeling into one whole sound. My take on things has always been that we must follow our hearts when it comes to making music, and not to be only focussed on what is marketable.
You self-produced the album. Did you feel that you always had a distinct vision of where you wanted to take this album musically from the offset?
Originally I had some ideas about this when I planned to make the album with my touring band, but when plans changed, I knew that I needed to bring together the best guys I knew who would allow the songs and sound to develop more organically. This was why I asked my old bassist Gregor Sonnenberg and drummer Dirk Sengotta who both live and are well known in the music scene in Germany, to play on the album from their home studios. I had worked with both of them on stage and in the studio before and knew they had good home studios. (Dirk played on the Gemini album and Gregor on Live at Spirit of 66 and Breaking Free album) Gregor and Dirk both have a wide taste in music and I knew this would help in laying down the root/rhythm section of the songs and that we could then lay parts on top to develop the sound.
How are you feeling about the album release presently – excited, nervous, curious or all of the above?
I am excited about the release. I have already received many glowing reviews from media and DJs are loving the new tracks around the world and I see lots of airplay and the album is already in the roots report charts and climbing. The fans who helped crowdfund the record already received their CDs and I had so many messages of admiration and support from them since they heard the new music. This album was a "community" project in every way. It involved many people to make it happen, and I am really proud of the fact that I could pay some musicians, photographer, graphic artist, engineer and cinematographer (for the music video for Nowhere left to go) during this difficult year.
Obviously, things are still challenging right now, with artists being unable to tour to promote their albums as a result of COVID. Was there ever a point when you thought that maybe you would postpone the record release from January to when you can tour again. Or was it a case that as soon as the album was done it was full steam ahead with the record release?
The album release was originally set for earlier this year, but after I came off the March tour because some shows were being cancelled I had a discussion with my distribution company and we knew we should make a new plan. The album is being released in January because I
have a tour booked for March/April of 2021. Unfortunately I am now not sure if we will move that tour to 2022 or not. That will be decided soon and it does complicate things, but I have always released an album almost every year since I started making albums. I felt it was very important to give some new music to the fans, during this difficult year. Music, is a healer and can bring joy and hope. We need that now more than ever.
How much are you looking forward to getting back out on the road and performing for your fans?
As many know from past interviews, my main passion for this job is to be on stage. Without this deep connection to the fans while on stage, it has been hard this year. But I know that when the time is right we will be reunited again and make music the way it should be made. If at some point it looks as if no touring will be possible for alot longer, then I will possibly consider a live stream concert. But I really feel that my type of music and show, will be very difficult to translate through a computer screen. My shows involve a certain energy and spiritual feeling which cannot be communicated through streaming. But I know that at some point I may need to compromise and give my fans the chance to see a show online if they cannot meet us on stage.
How are you feeling about heading in 2021? Do you have many firm plans, or is it just a matter of seeing how things go?
As I mentioned before there is a tour planned but we will need to wait a bit longer to see if it will be possible or not. That will decide some things for me. I also have a music project I want to create with an old friend, but must wait to see if I can make that a reality or if the time isn't right yet. Let's all stay positive, awake, and vibrate at the highest energy and light possible, and we shall soon see what happens…Music will always survive tragedy, it is the great healer and the one true language to connect us all..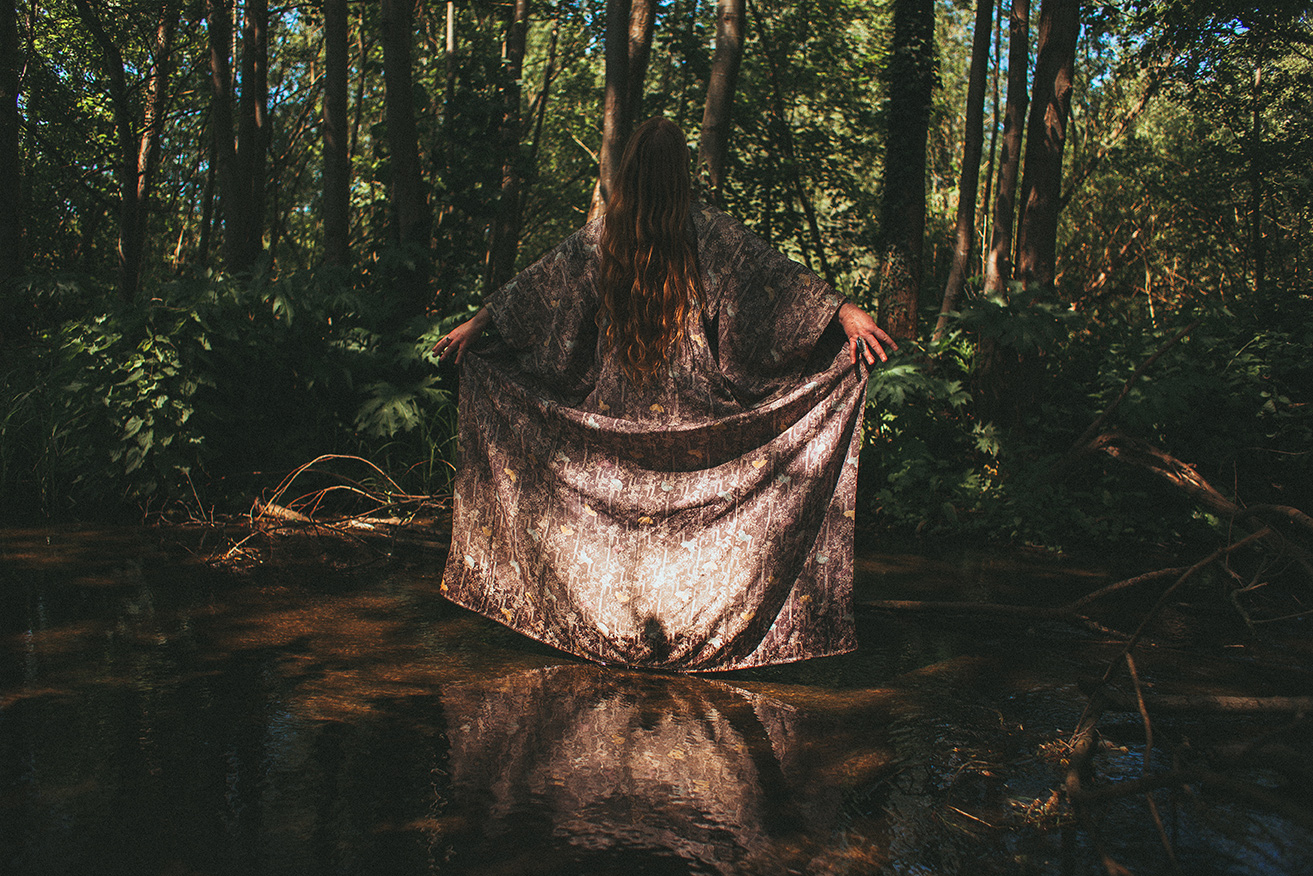 Layla Zoe's 15th album 'Nowhere Left To Go' will be released via Layla Zoe Music on January 8th, 20201.
Photos by Anna Smakman