Krossborder Kompilation Vol 1 – The Best British Blues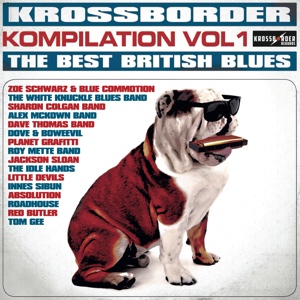 We are thrilled to announce the release of our first "Kompilation" CD on Krossborder Rekords – "The Best British Blues".
It features artists including Absolution, Alex McKown Band, Dove & Boweevil, Roy Mette Band, Roadhouse, The Idle Hands, and many more.
Official release date is 16th December 2013, but you can pre-order your copy from the Blues Matters Shop
The Kompilation contains 16 original tracks from a mix of upcoming acts to look out for and is a terrific album all through.
The album will be available via Proper Music Distribution and from each of the acts featured at their gigs so get along to one of their shows or order from your local record store or here on site.