KATIE BRADLEY She's Ready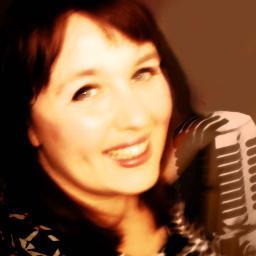 Katie Bradley's Blues are served warm, smooth, and – often – languid. "She's Ready" is the kind of CD to listen to in a reclining chair with your hands behind your head and a tall drink at your side. Katie's voice, at times strong, at others mellow, does the original and covered songs on this album justice. Her band support her efforts well, with some flowing guitar and Katie's own haunting harmonica. "She's ready" gets the album off to a good start with a toe tapping rhythm reminiscent of BB King's show band. "Be careful with my baby" slows things right down, but with some excellent organ and Katie's voice demanding attention, it is a very enjoyable number. "I don't believe" really shows what Katie can do with a faster number. With Paul Jobson working overtime on keyboard and Dudley Ross playing some flying and crying guitar, this simply a lot of fun. "Let the good times roll" does exactly that, and "Hound Dog" is a slower, rather sexy cover of the Elvis Presley classic, so much so that a whole bunch of inappropriate remarks come to mind that shan't find their way to into this review….
If Katie's on stage showmanship and ability to work a crowd is of the quality of this song in particular, she should go far. "Damn your eyes" is an unusual song title, a reference to a now rather archaic put down, but the song is back in Katie's warm and smooth territory, rather like a fireside glass of Bailey's on a freezing Winter night.
Darren Weale
Katie Bradley's website: http://katiebradleyblues.com