Advertisements

Ten years gone and Medicine Head return with an album of new songs on Warriors Of Love. It's an album of big-hearted songs that provides a panacea for the pandemic blues with its message of love, peace, and perfect harmonies. Two have become one for some time as John Fiddler carries the radiant flame of a band who, after being discovered by John Peel and signed to his Dandelion label at the insistence of John Lennon, released seven studio albums during their heyday and scored a massive hit single with One And One Is One.
SuppliedIMAGES: Ed Wilson
WORDS: Paul Davies
Happy to get by with a little help from his friends, Fiddler is assisted by a clutch of mates lending their musical hands to this mostly self-made DIY recording as he explains the background to the album: "I put a single out not too long ago called Warriors Of Love and I just thought I'd go with that as the album title as well. I've called the album that to avoid any confusion; there are two remixes of the song on it, but they are slightly different versions.
The album starts and ends with Warriors Of Love." It's double fun for your money judging by the quality of the song. A quality that runs right through this recording like a musical stick of rock. As a homemade studio recording, John elaborates further about its making: "It's on my Living Room Records label. During the pandemic, and then during the lockdown, a lot of us were all working in our living rooms and sending files all over the place. We were recording little videos in our living rooms. And that just sounds like a kind of nice idea. You know, it may be a bit gauche, but who cares."
Advertisements

No stranger to the mystic this Medicine Man philosophises: "If I'm on the top of a mountain, I'm in my living room. If I'm in the desert looking at the sun from a million miles away, I'm in my living room. It's everywhere, you know, your living room is your private universe. My label is a labour of love. Actually, it's a label of love. So, Living Room Records is now known as the label of love. How about that!"
Warriors Of Love certainly resonates with messages of peace and harmony on which Fiddler reveals his manifesto for living: "The thought of peace is often put in the wrong place. I'm a pacifist, but I'm not passive. You know, I'm an outspoken person. So, I'm not a passive human being. I'm a pacifist. However, I'm active, not passive."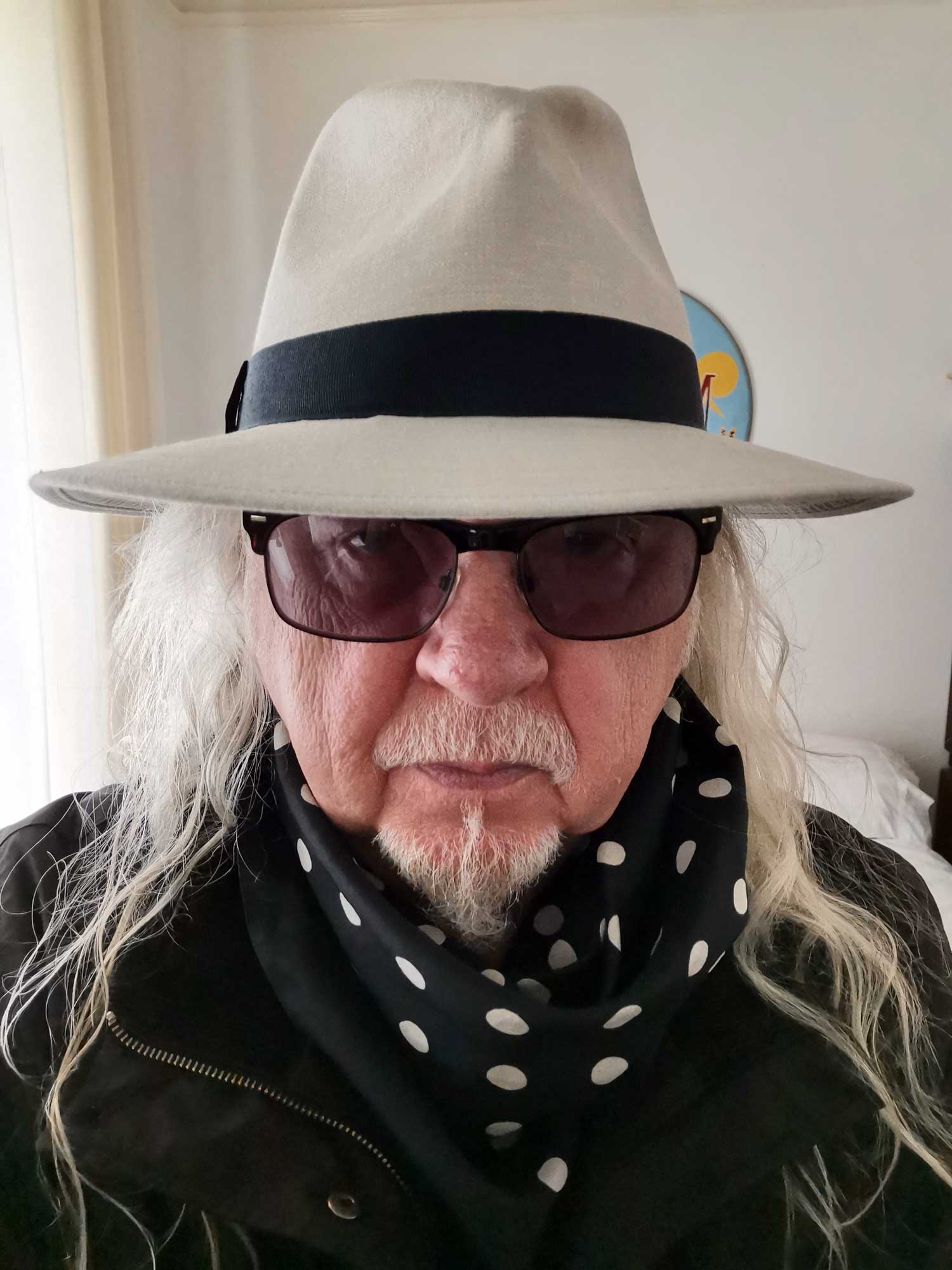 There are some big blues numbers that grab the ears on this record as Want Your Love (Right Now), Give Me Love, Alcohol And Cheap Perfume, and Chinese Whispers stomp right out of the speakers. John's love of the blues goes back to his childhood as he recalls: "The blues just means everything to me. Everything I've ever done is rooted deeply in the blues and everything that I write. It's the only kind of music that shook me to my foundations. I first heard the blues was when I was a kid. I was probably about eight or nine. I was a young boy lucky enough to have two sisters older than me who were always listening to Radio Luxembourg, and we had all the rock'n'roll as they were rock'n'roll freaks.
They would have me bopping around. They would use me as a dance partner; kind of learning their moves and stuff like that. We'd be listening to Little Richard and even the white guys like Eddie Cochran and Buddy Holly. You knew exactly where all this came from, as soon as I heard that. And it took a long time to catch up with the blues again after that because, in those days, it wasn't played on the radio; hardly ever." Recalling how he met his original Medicine Head partner Peter Hope-Evans: "When I first met Pete, he had a harmonica sticking up out of his blazer pocket, his school jacket pocket. And I also had one, so we were right there from the off," says John.
Who was the first artist that John heard that turned him on to the blues? "I think it's got to have been Muddy Waters," he affirms. "I'm just surmising but I think it's definitely Muddy Waters because he had a harmonica and those big riffs, and it was that big stuff I liked such as Willie Dixon and Little Walter". The influence of his early idols is in evidence on tracks like Chinese Whispers that has been therapeutic for him: "This song is important to me. I've reclaimed my life after being in a relationship that shut me down. When I got out of it, I was kind of almost ashamed of myself. I had a little bit of counselling and that helped me an awful lot to reclaim my life. So, if you listen to Chinese Whispers it says 'you come to me for empathy, but you drain all the strength from me. And I don't need another enemy. I've got enough with you and me'" John has always had a personal, insightful way with words and this release is no exception.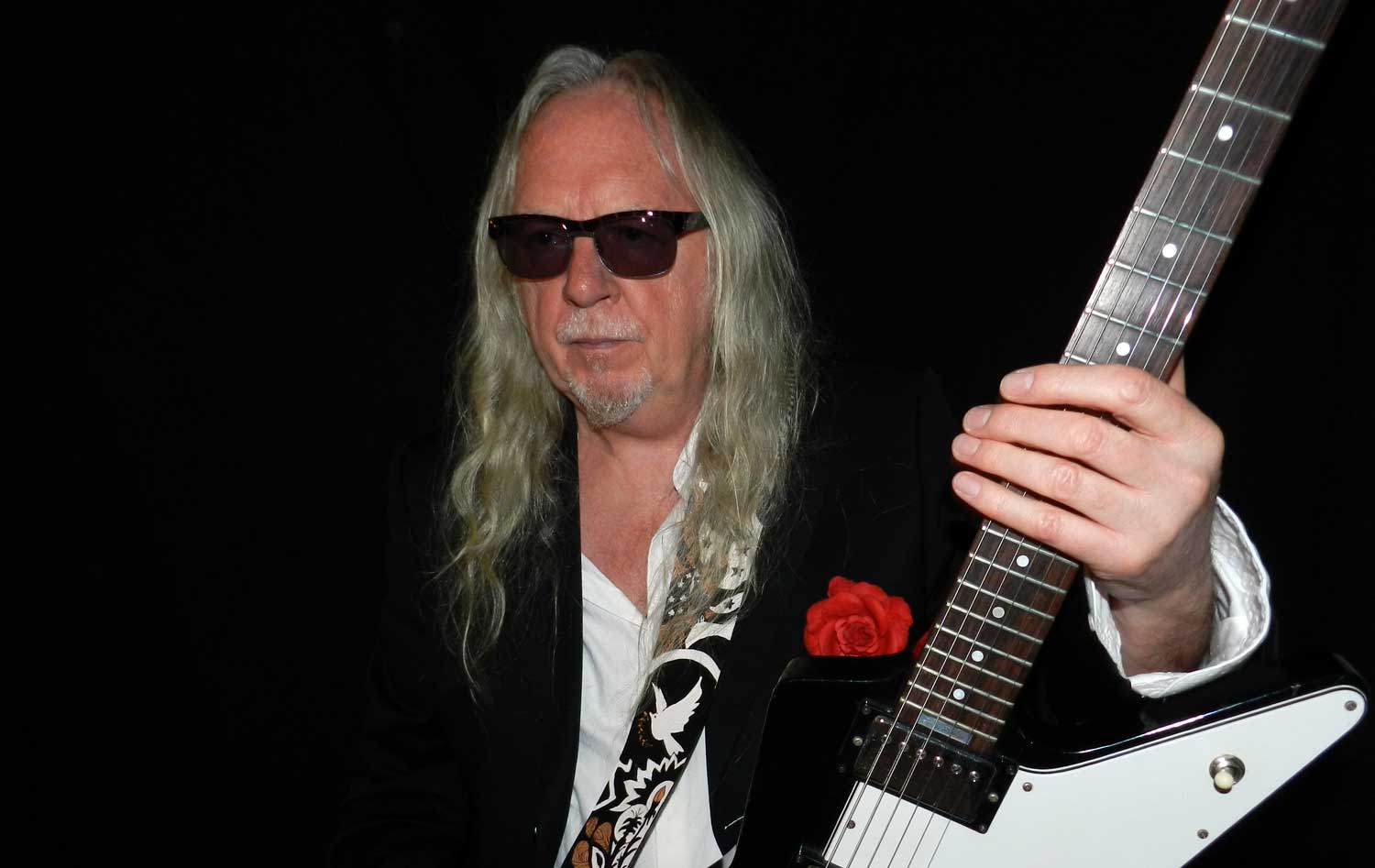 Being signed by John Peel's Dandelion label involved more than a usual dose of serendipity: "As a kid from the Black Country, when you're in a room with people like John Lennon, it's like this is not real! I was always a little starstruck." He continues, "The first time we came down to sign with John Peel, we arrived at Peel's place, and Lennon had been very instrumental in all of this, we walked in, and Pete and I are both like kids; we were shaking in our boots. How is this happening? And Peel said, 'come in and go upstairs'. He had a mews house with the living room on the first floor and sitting cross-legged on the floor is Marc Bolan and his wife June and she's knitting a tank top of stars and moons and magical unicorns. And there's Marc Bolan and Pete and I were tongue tied!"
As somebody who has survived and become a veteran of the music business, John has many amusing tales. Pretending to be Jethro Tull, a then young burgeoning blues band themselves, to steal gig is a most memorable tale: "In the early days of Medicine Head, we would gate-crash everywhere. We'd arrive at a place before anybody else and set up little bits of gear. One of the places we went to was a club in Wolverhampton called the Lafayette club. Peel was DJing there this particular night and we just knew we'd got to get to him. John had a wonderful attitude towards music, he was very broad, very inquisitive. So, we got there, and we told the doorman that we were Jethro Tull, who was the actual band playing that night, and played our set before they arrived on stage."
From there they went on to attempt a recording: "We had no idea about what you did about recording." John reminisces: "We bought a tape recorder, a Grundig or something like that, and we made a tape in the kitchen. That's what John Peel and John Lennon heard. Eric Clapton and Pete Townshend, too. They all said, especially John Lennon, 'what you got to do is release that just as it is. Don't go taking it into a studio'. It's like a real old, low, lo-fi, but a high level of emotion." Spooling forward all these years later there's quite a few famous musicians contributing to the Warriors Of Love album: "There's Dzal Martin who's a great guitar player. He's been around for a long time and used to be in a band called No Dice. Dzal should be an honorary 'Head", declares John, "Morgan Fisher from Mott The Hoople is another guy I've got playing on keyboards. He's a good old friend from when we were together in a band called British Lions. I've also got a guy who is a super guitar player as well in Dave 'Bucket' Colwell (Bad Company/Humble Pie). What a player!" It's no surprise that in this good company this album sparkles brightly.
There are a few more good people who helped Medicine Head on their way to establishing themselves as a blues rock tour-de-force. In particular former Yardbird Keith Relf: "Keith was an absolute diamond. A lovely, beautiful guy. When we first met, we were introduced by Medicine Head's management who also managed Renaissance. Keith was at a loose end and looking for things to do so he started to produce Medicine Head." John sifts through the mist of time: "He was going through a tough time and moved his family out of London right next door to where I lived on a farm. We had a row of workers cottages that was a fantastic place called Home Farm in the Midlands. Pete also had a cottage there, I had one, and Keith and his family had one. We literally rolled out of bed, meet up at my cottage on the corner and started making demos because Keith was really into recording. We did the original demos for the song called Pictures In The Sky, which was a little hit for us, that Keith produced. These early days I look upon very fondly. And it was wonderful working with Keith. It's a tragedy he went so young."
John has plans to take this Medicine Head album out on the road and utilise the amazing skills and playing the abilities of people like Dzal and 'Bucket' on some live dates. The blues still captures his heart: "I still can't live without Muddy Waters" he emphasises, "I have to listen to Muddy Waters and Albert King. I like this sort of minimalist viewpoint that gives a few notes like Hubert Sumlin and Howlin' Wolf. It's just so skeletal, spartan almost. But very emotional playing. I love Lightnin' Hopkins. I love John Lee Hooker because he's like a big ball of fun. John Lee always said the blues is fun, just relentless. Who needs lots of chords when you've got one?"
Much like his heroes, John Fiddler is a true blues warrior as his new album reinforces in spades.