Advertisements

Tonight's gig at Blackpool Opera House is one of only five shows in the UK this year. This magnificent building first opened its doors in 1878 and has a seated capacity of 2,812. These types of venues are few and far between these days, often making way for larger but soulless venues, this venue is nothing short of heavenly.
IMAGES: David Pickles
WORDS: Stephen Harrison
I've had the pleasure of seeing Joe Bonamassa perform many times, each time is different, even though I've seen him perform many of the tunes before, each time he delivers a new type of dynamism. Now playing without a horn section, Joe has a band of musicians so good, that you tend to forget that there isn't a horn section.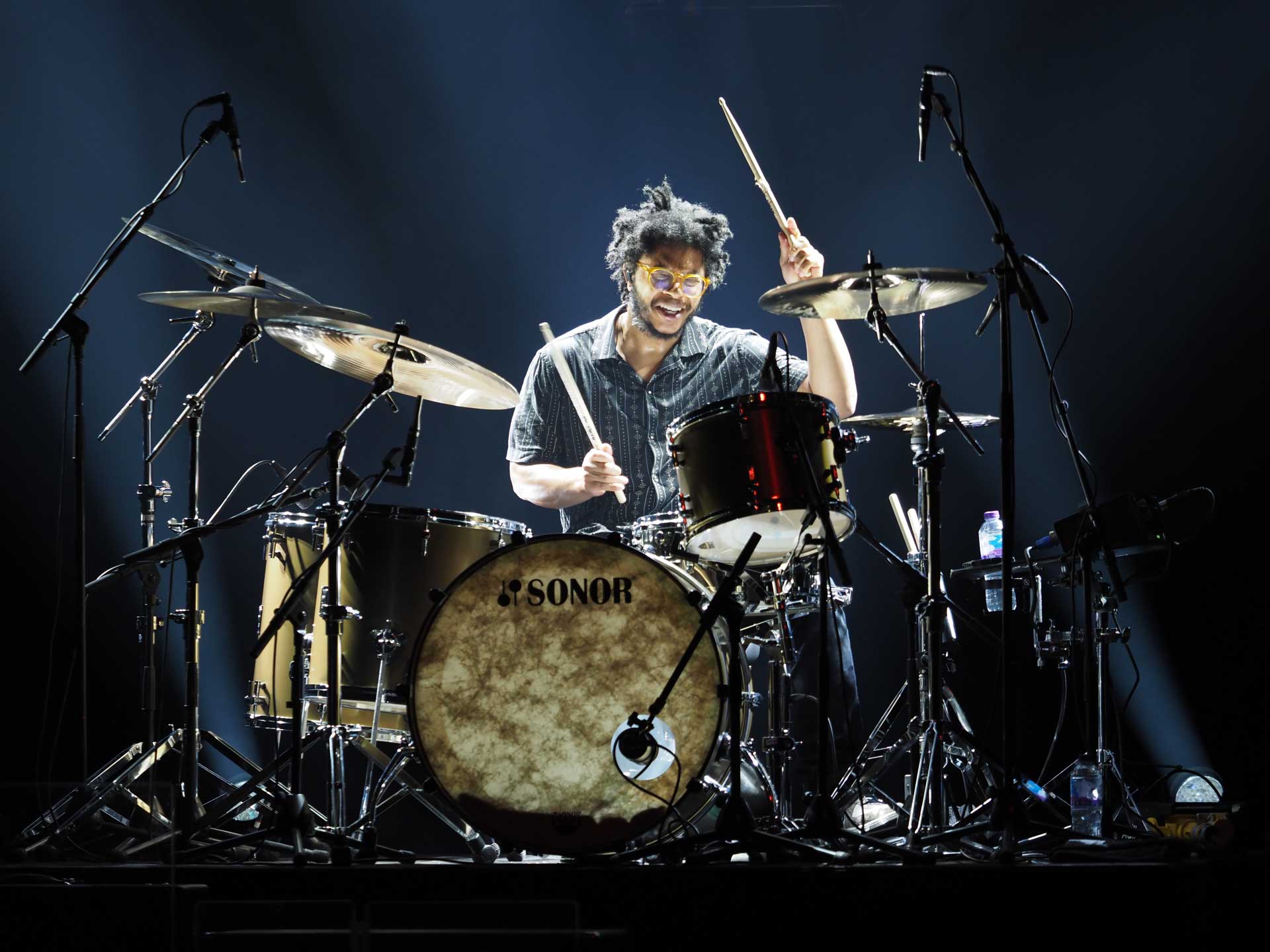 At exactly 8.00 pm Joe took to the stage belting out, Evil Mama from the Redemption album. Strutting around the stage like a ruler surveying his kingdom, we, his subjects looking on in sheer admiration. Seemingly without drawing breath, he'd gone straight into Dust Bowl, and on and on it went, until he finally drew breath, said good evening, and explained that Blackpool had been one of his very first gigs in the UK as a virtually unknown blues/rock artist. The band consisted of two backing vocalists, Jade MacRae, and Juanita Tippins, Lemar Carter, drums, Josh Smith, rhythm guitar, Calvin Turner, bass, and last, and by no means least, the legend that is Reece Wynans, keys.
Advertisements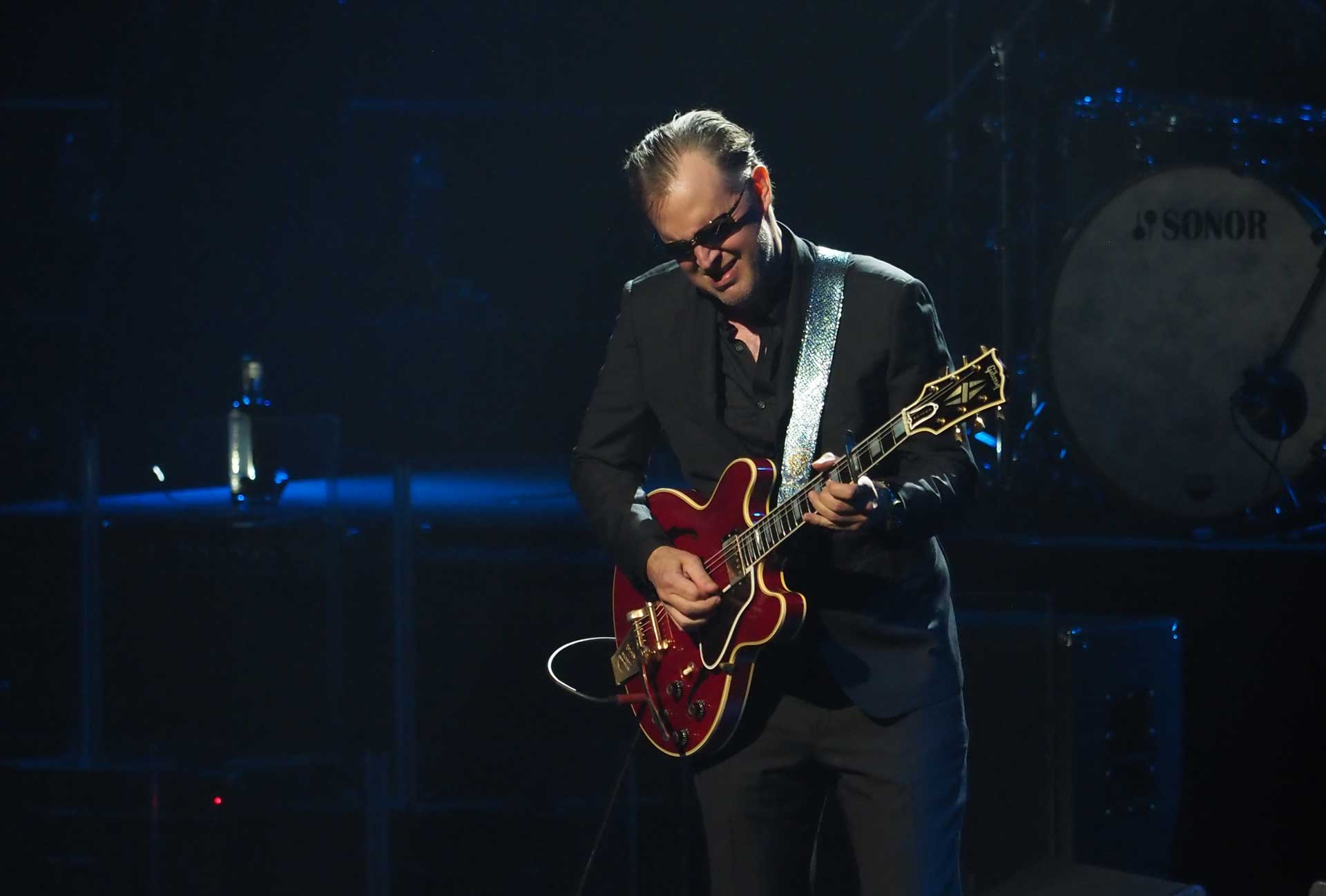 As soon as one tune ended, guitar change, and onto the next tune. As we all know, Joe has been the epitome of blues and blues/rock for many years, and quite rightly so, but there is also a softer, more soulful side to his repertoire. This was no more evident than on the wonderful, Shout About It. Jade and Juanita added their sweet soul backing vocals to the soul, and Calvin and Reece brought the soul/boogie to the table which allowed Joe and Josh to add their respective guitars to the mix. One of the best tunes I've ever had the pleasure of watching Joe perform.
The highlight of the gig for me was the rendition of, Double Trouble, originally performed by Otis Rush. Now, I've heard a few versions of this song, Otis, and Eric Clapton, to name but two, but this version knocked the world off kilter. Simply mindblowing. The two hours and twenty minutes passed by in a flash, with Joe returning with, Mountain Time as an encore. This guy is phenomenal, at 46 years of age, already a legend. Miss Joe Bonamassa at your peril.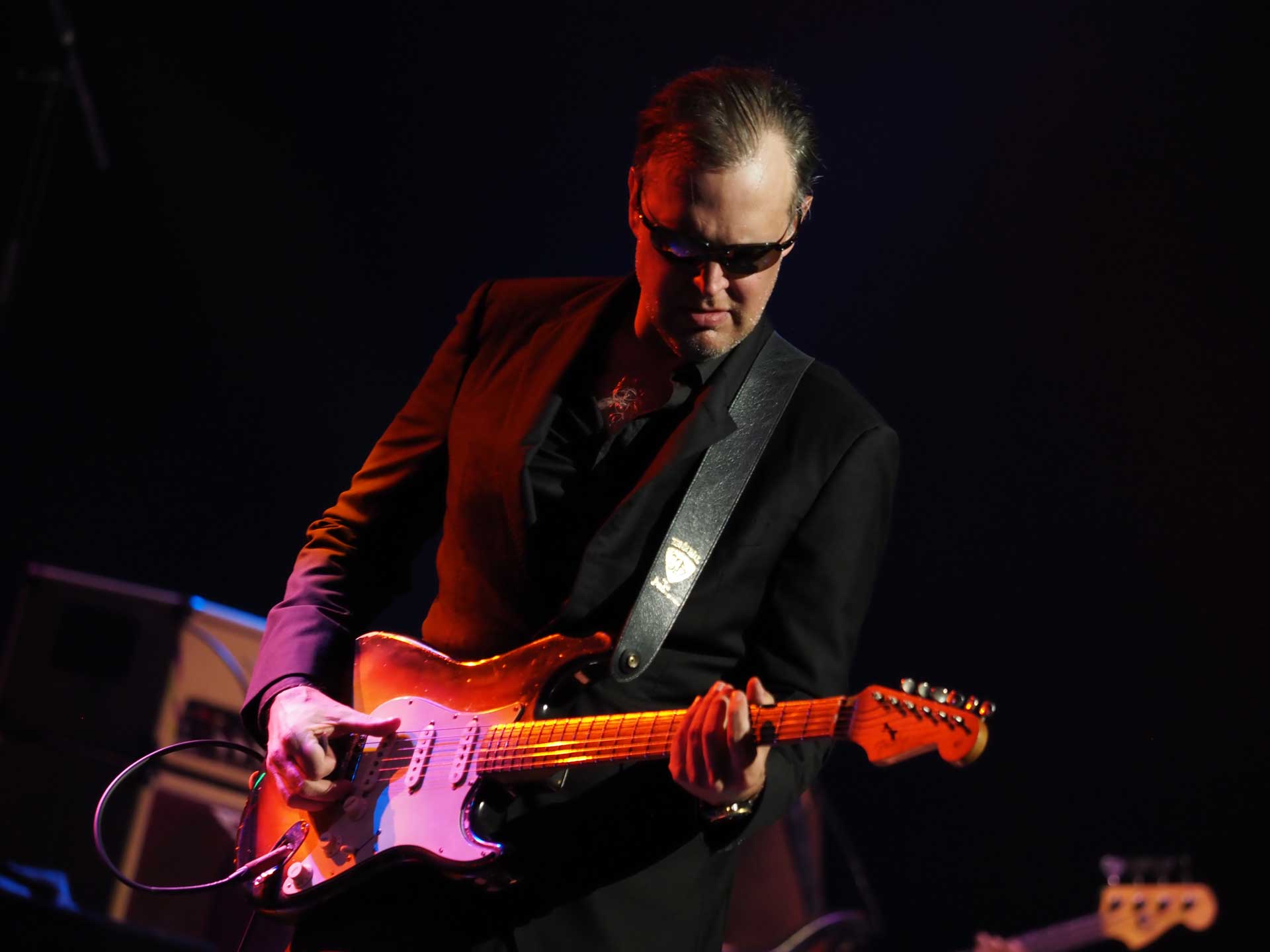 Set List
Evil Mama
Dust Bowl
Love Ain't A Love Song
Self Inflicted Wounds
Breakin' Up Someone's Home
Shout About It
Double Trouble
Didn't Think She Would Do It
Conversation With Alice
Happier Times
Lonely Boy
Just Got Paid
Encore- Mountain Time