Today, Joanne Shaw Taylor releases "Fade Away," the next breath-taking single taken from her forthcoming breakthrough studio album Nobody's Fool.  The single can be streamed here. The new single also features cellist Tina Guo (Hans Zimmer).
Blues Matters Magazine describes "Fade Away" as "another gorgeous ballad lamenting lost love, with the unexpected addition of heart wrenching cello taking it to another level."  Watch the official music video for "Fade Away" on YouTube below.
"Fade Away is a song I wrote about my mom who we lost in 2013.. It's a song about missing her, not being able to talk to her and if I was able to talk to her now, the advice she would give me and what would she say." – Joanne Shaw Taylor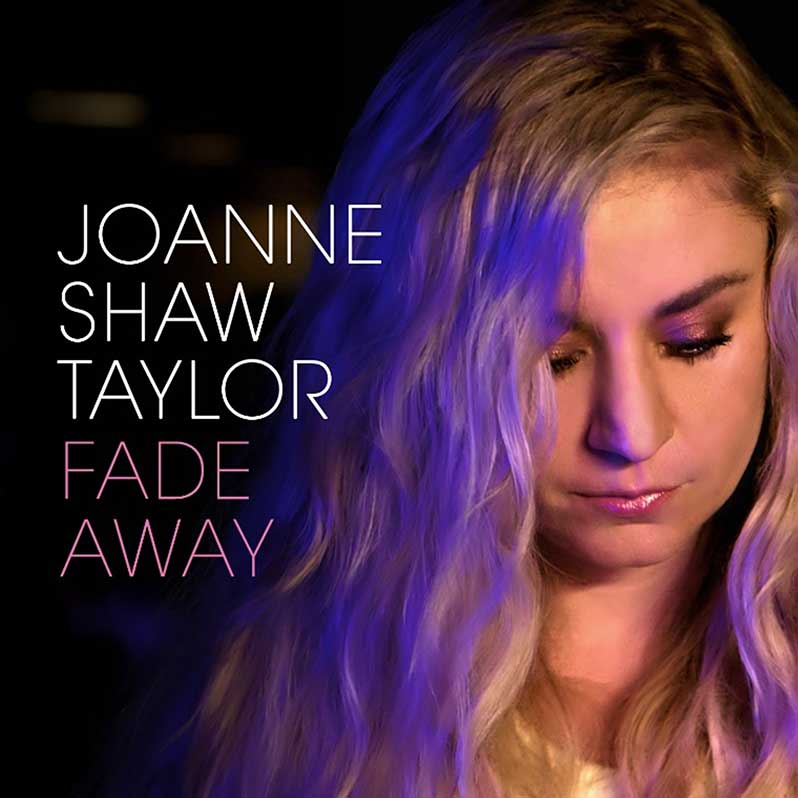 The new album, recorded at Sunset Sound in Los Angeles, is produced by Joe Bonamassa and Josh Smith and features Joe Bonamassa on "Won't Be Fooled Again," guitarist Carmen Vandenberg (Bones UK) on "Figure It Out," cellist Tina Guo on "Fade Away" and music legend Dave Stewart on a cover of the Eurythmics classic "Missionary Man."
"Nobody's Fool just might be her best album yet." – Blues Matters
Joanne was born and raised in the UK and was discovered at the age of 16 by music icon Dave Stewart of the Eurythmics. Right from the get-go, Joanne's incredible guitar playing, and distinctive sultry vocals set her apart from the rest of the crowd.
Nobody's Fool is her most personal album to date. Joanne's writing lays bare love, loss, and the desire to be free of the past through the vessel of catchy hooks and infectious guitar riffs.
Her vocal style, writing prowess and guitar skills take the listener on a journey into the wasteland of love and back into the light of hope and redemption. Nobody's Fool takes Joanne into new territory that can be described as retro pop with a modern flare, yet still encompasses the emotion of her blues roots.
Joanne wrote all the songs on the album except "Missionary Man," which is written by Annie Lennox and Dave Stewart of the Eurythmics.
Joanne co-wrote "New Love" with Josh Smith, Calvin Turner, and Dylan Altman, "Then There's You" with James House, "Fade Away" with Sharon Corbitt, and "The Leaving Kind" co-written with Joe Bonamassa, Leslie Satcher, and Beth Nielsen-Chapman (Willie Nelson, Sheryl Crow, Bonnie Raitt)