Advertisements

Legendary vocalist Jimmy Hall is pleased to announce the release of his new single "Ready Now" featuring Warren Haynes on Wednesday August 24th. The single is available to buy and stream now and this is the second single and title track from Jimmy's forthcoming studio album "Ready Now" – his first new solo album of original material since 2007.
Producers Joe Bonamassa and Josh Smith worked with Jimmy to make an album worthy of his amazing career and talent.
The album, released Friday, September 16th, is available to pre-order and you can watch the official music video for the "Ready Now" single both linked below.
"Ready Now is a special song with a powerful message of healing and moving forward in life," says Jimmy. "It's about not giving in to temptation and not staying stuck in old habits that are unhealthy physically and emotionally. Jeff Silbar and I both put a lot of time and deliberation into this song and what it says and feel like it's something the world needs to hear."
Advertisements

Jimmy Hall first gained popularity as the lead vocalist, saxophonist, and harmonica player for the band Wet Willie, emerging from Mobile, Alabama. His unique brand of R&B-infused rock and roll and onstage swagger propelled the group's signature song "Keep on Smilin'" to the Top 10 on the Billboard singles chart in 1974.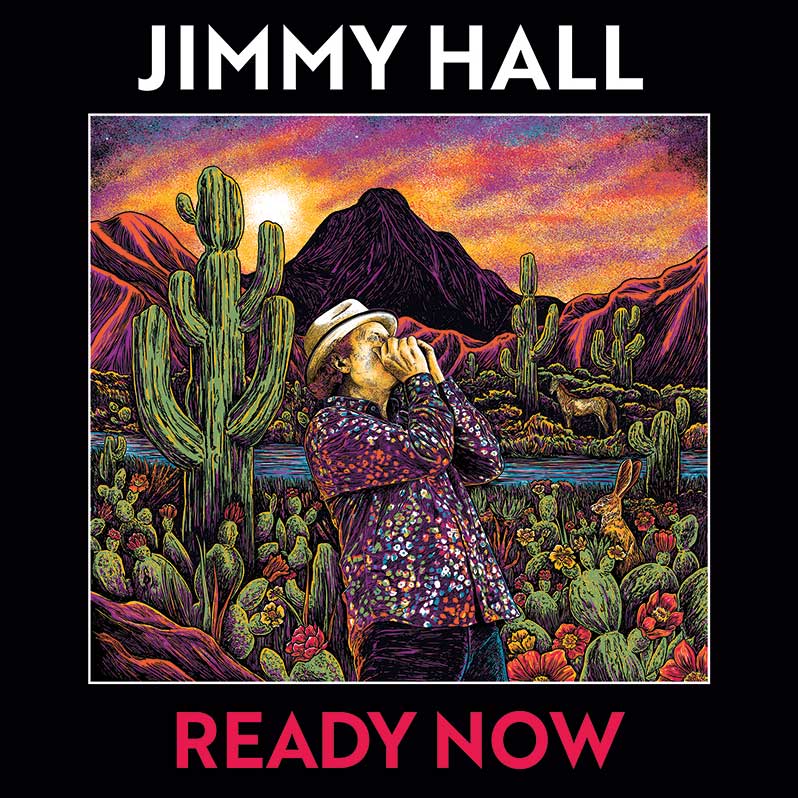 After seven albums with Capricorn Records, Wet Willie moved forward to Epic Records releasing the singles "Street Corner Serenade" and "Weekend." Both singles hit the US Top 40 and five other songs were placed in the Billboard Top 100.
Packed with unforgettable, amazing songs and performances, his new album, Ready Now, is a major statement in a career full of highs dating back to Jimmy's work with the legendary Southern Rock band Wet Willie. Jimmy's singing, harp playing, and writing have never been stronger or more laser focused on making a definitive career defining album.
From epic southern rock tunes like "Ready Now" and "A Long Goodbye," to the boogie and blues of "Girl's Got Sugar" and "Jumpin' for Joy," Jimmy's incredible voice is front and center.
Backed by a crack band that includes Joe Bonamassa, Josh Smith, legendary keyboardist Reese Wynans, bassist Michael Rhodes and drummer Greg Morrow, Hall is free to give his all to the songs and performances. None more so than on the track "Dream Release" written with his son Ryan Hall about his lifetime friendship with Gregg Allman.
Joe Bonamassa co-wrote five songs on the new album including "Risin' Up," "Girl's Got Sugar," "Will You Still Be Here," "Without Your Love," and "Love For It." Bonamassa plays unforgettable guitar solos on "Jumpin' For Joy," "Risin' Up," "Holding On for Dear Love," "A Long Goodbye," and "Will You Still Be Here." 
Co-producer Josh Smith plays an exquisite guitar solo on "Girl's Got Sugar."
The album also features special guest performances from legendary guitarists Warren Haynes and Jared James Nichols. Haynes plays a slide guitar solo on the title track "Ready Now," while Nichols plays a guitar solo on "Without Your Love."
Ready Now is a major statement on an amazing career by a legendary blues performer!