Advertisements

Album Review for Jack Broadbent – Moonshine Blue – Released on Creature Records / Crows Feet Records.
Jack Broadbent returns with his fourth studio album, Moonshine Blue, which features nine fabulous examples of acoustic, slide guitar blues. With evocative blues and folk-infused vocals, Jack weaves a distinct sound throughout the album that bends genres and twists them into something new.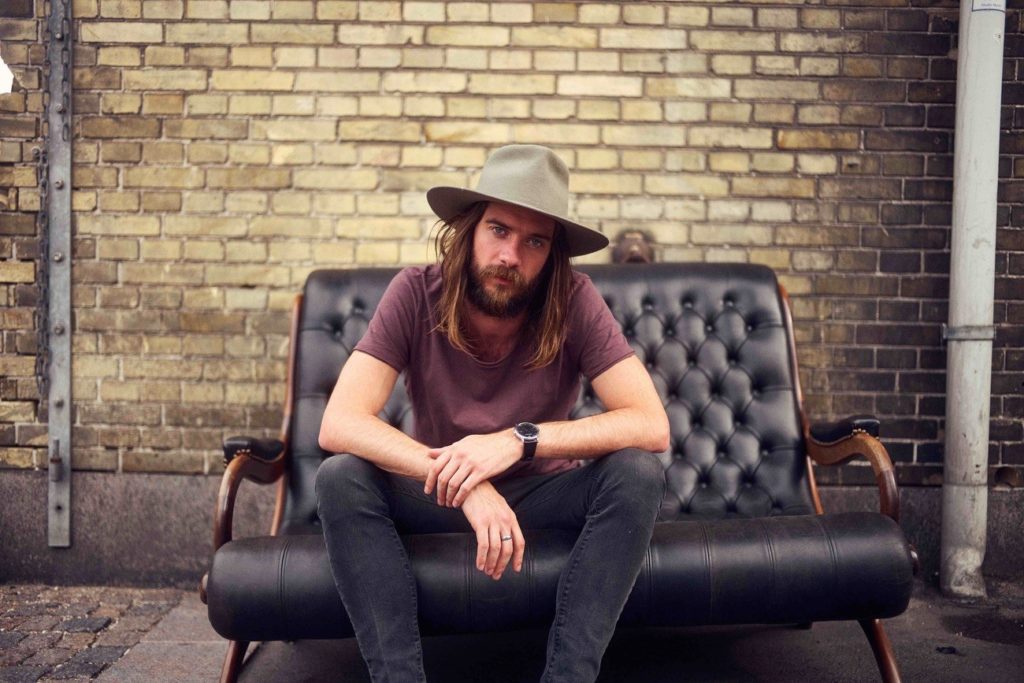 Opening with Moonshine Blue, the title track starts with a bright open guitar, as Jack's smooth vocals take us on a journey that explores themes of spiritual rebirth in the face of the pressures and constraints of living in our modern world. Concepts that Jack returns to throughout the album. Following on is If, a classic blues number with a southern-rock vibe, The Other Side, with its delta blues shuffle and classic stomp beat, and latest single, Everytime I Drown. Jack's falsetto framed by the open guitar and simple melodies invokes the likes of Cat Stevens, Simon & Garfunkel, and Bob Dylan.
As the album expands, we're treated to This Town. This Tracy Chapmanesque tune is one of the stand-out tracks on the album. It really carries you along with it, as it expands and develops over the course of the song. One of the more energetic tracks on the album, The Lucky Ones has an old-school rockabilly sound filtered through the aperture of the contemporary blues. It's sure to get you grooving along in no time.
Tonight, and Wishing Well, are among the most mainstream songs on the album. I could see them both getting regular airplay. The latter is the first single off the album, and it's a gritty blues-rocker with blistering guitar licks, and excellent musicianship by Jack and his band. Another stand-out track, it's sure to have people hooked the first time they hear it.
Closing the album is Too Late, with its languid melody and poignant vocals, it brings the album to a stunning conclusion. Moonshine Blue really shows off Jack's true power as a singer-songwriter. Sonically, it has a rich, live sound which is a testament to the quality of the production and engineering. It truly is a superb album.
Album Review by Erik "De'Viking" Damian 
For More Info – Jack Broadbent