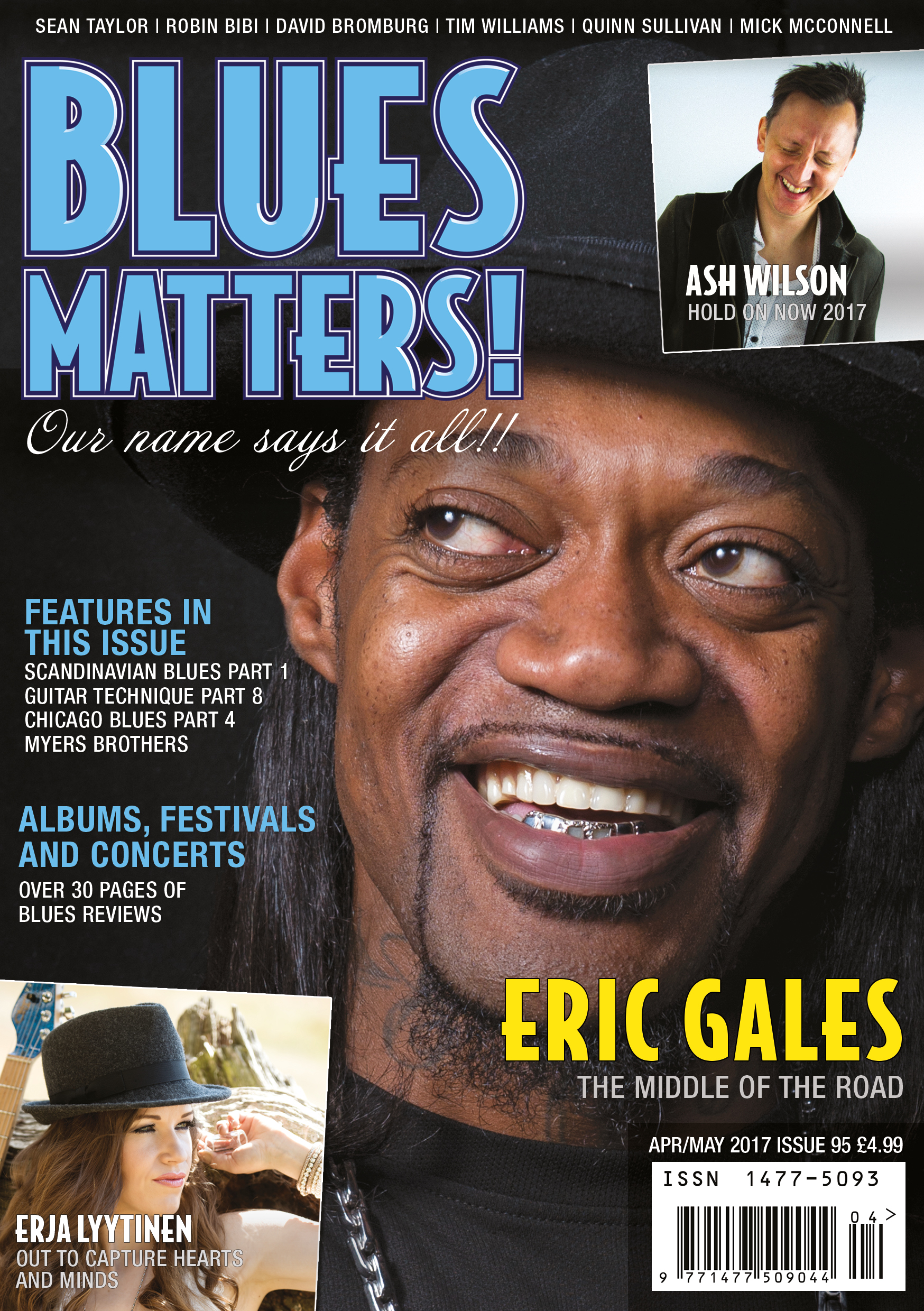 Issue 95 – OUT NOW!
To subscribe or order your copy today please click here Subscriptions
Eric Gales the guitarist's guitarist, talks to writer Andy Huges about his critically acclaimed new album Middle Of The Road and his journey to stay on track and look to the future.
Erja Lyytinen tells us about her first studio album since 2014 and what it's like to work with multi-platinum selling engineer and producer Chris Kimsey, most famous for his work with the Rolling Stones. Listen to the title track Stolen Hearts here.
Interviews also include Ash Wilson, Ronnie Baker Brooks, Quinn Sullivan, Sean Taylor, Robin Bibi, David Bromberg, Tim Williams, Mick McConnell, & JD & The Straight Shots.
Features include topics such as Scandinavian Blues Part 1, Guitar Technique Part 8, Beau Guitars Part 1, Brothers & Sons, and Chicago Blues Part 4.
Regular pages include our Blue Blood section about up and coming/new artists, Red Lick Top 20, RMR Blues Top 50, and the IBBA Blues Top 50.  Album reviews with over 90 different releases to browse through. And our popular Showtime feature with festival and gig reviews from artists such as King, King, Catfish, Big Man Clayton and Toronzo Cannon.
Listen to tracks from some of our featured artists here…