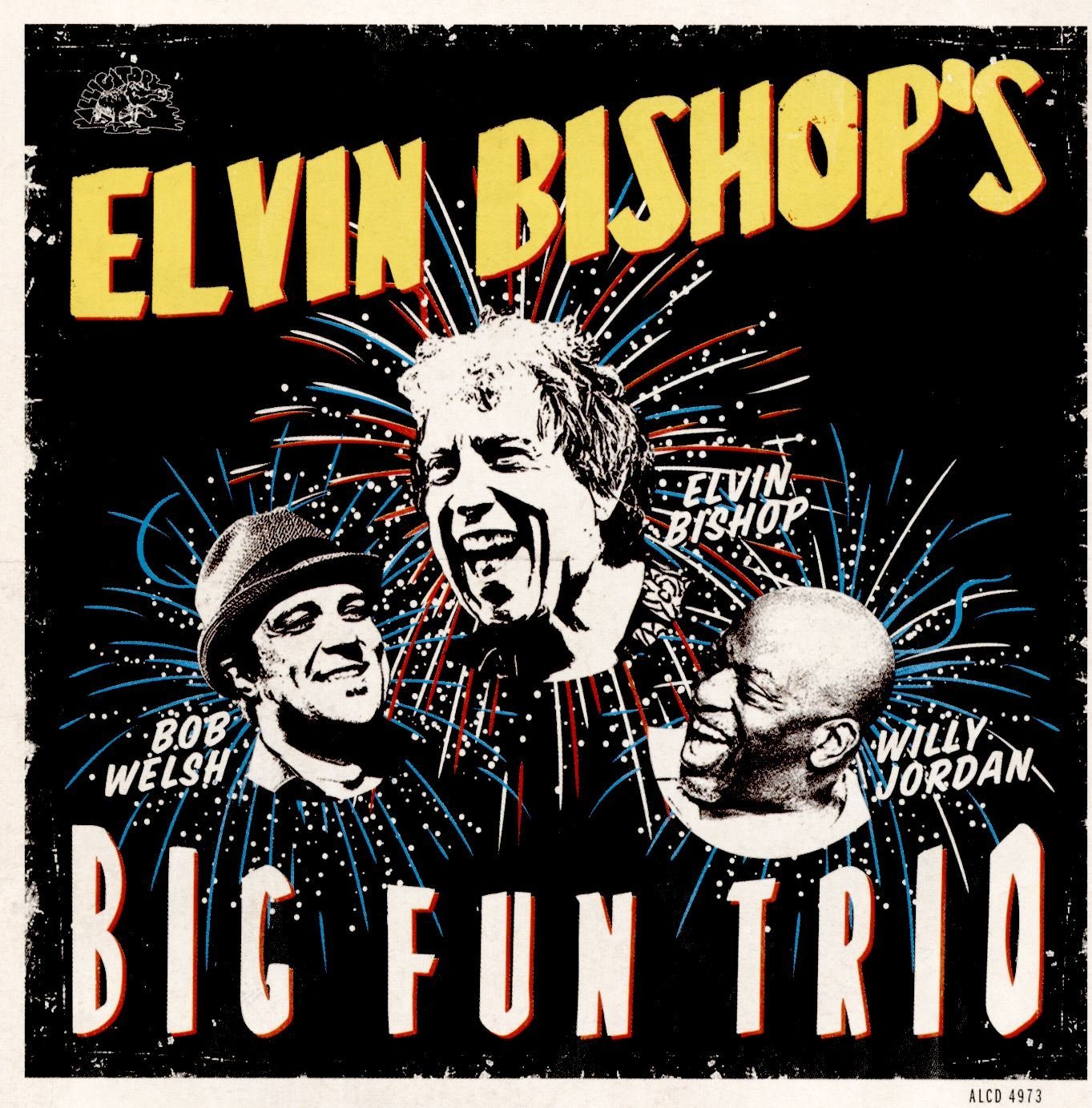 Fun is the nature and feel of this highly infectious new release by multi-award winning singer-songwriter-guitarist Elvin Bishop.
This is a raw rootsy down home blues infused stew of the highest calibre.
For this, he has joined forces with long-term chums and band mates Bob Welsh on piano and bass guitar and Willy Jordan on Cajon which is a South American percussion type instrument, adding to that authentic production he also has great vocals and fine rhythm.
The band jammed for a while and played a few gigs and decided to put this together it is pure quality.
Charlie Musselwhite on the wry tongue in cheek 100 Years Of The Blues, Kim Wilson on It's You Baby and Rick Estrin on the laid back honky tonk Delta Lowdown also features them as guests adding more tone and volume and authentic feel.
Elvin has written seven of the twelve tracks a remake of his Ace In the Hole and does an upbeat cover of Bobby Womack's It's All Over Now and the Fats Domino song Let The Four Winds Flow.
The opener Keep On Rollin is a tremendous romp of a tune and captures a thunderous vibe funky and fulsome very catchy.
The hollering Can't Take No More is also a treat.
They are all masterful musicians and the deft slide guitar flicks on instrumental Southside Slide just make you smile.
Surely this will let new listeners to the blues genre see that it can be fun.
This maintains Elvin Bishop's right to blues legend status catch them live it will be a real party.
COLIN CAMPBELL
More Info – Elvin Bishop's Big Fun Trio