Advertisements

BROOKLYN, NY – Eddie 9V is pleased to announce that he will release his third album via Ruf Records on January 27th. The first single, a trippy swampy affair entitled "Yella Alligator," has been premiered by American Blues Scene.
Capricorn, named after the legendary Capricorn studios in Macon, GA., is reputed for its output of the Allman Brothers and Otis Redding. The Atlanta-based artist sought out Capricorn Studios for the specific southern sound he required and spent more time crafting each song.
As a kid scanning the sleeves of his favorite vinyl records, this fabled facility in Macon, Georgia, was always the secret ingredient, adding a little grit and honey to every song born on its floor. Capricorn and the bands who blew through it urged the Atlanta guitarist to ditch school at 15, play his fingers bloody through the south, and turn apathy into acclaim for early albums Left My Soul in Memphis (2019) and Little Black Flies (2021).
Eddie spent his first quarter-century admiring Capricorn from afar. But in December 2021, the 26-year-old finally put his thumbprint on the studio's mythology, corralling an eleven-strong group of the American South's best roots musicians to track his third album. "There was overwhelming excitement at being in such a legendary studio," he says, "But we hugged and got right to work. Everyone was joyous, loving, and flat-out playing their asses off."
Frozen in time since opening day in 1969, the mojo from sessions by giants like the Allman Brothers and Otis Redding still hangs in the air, while the recording philosophy remains gloriously raw. That suited Eddie, whose output has been celebrated for the warts-and-all snapshot of what went down. "In a world where everyone is trying to sound the best, I'm trying to sound like me," he reasons. "I always want the listener to feel like they're in the room with us. So I'd leave it in if a drum pedal squeaked or someone laughed during a take on the Capricorn album. It's our way of putting a stamp on the song."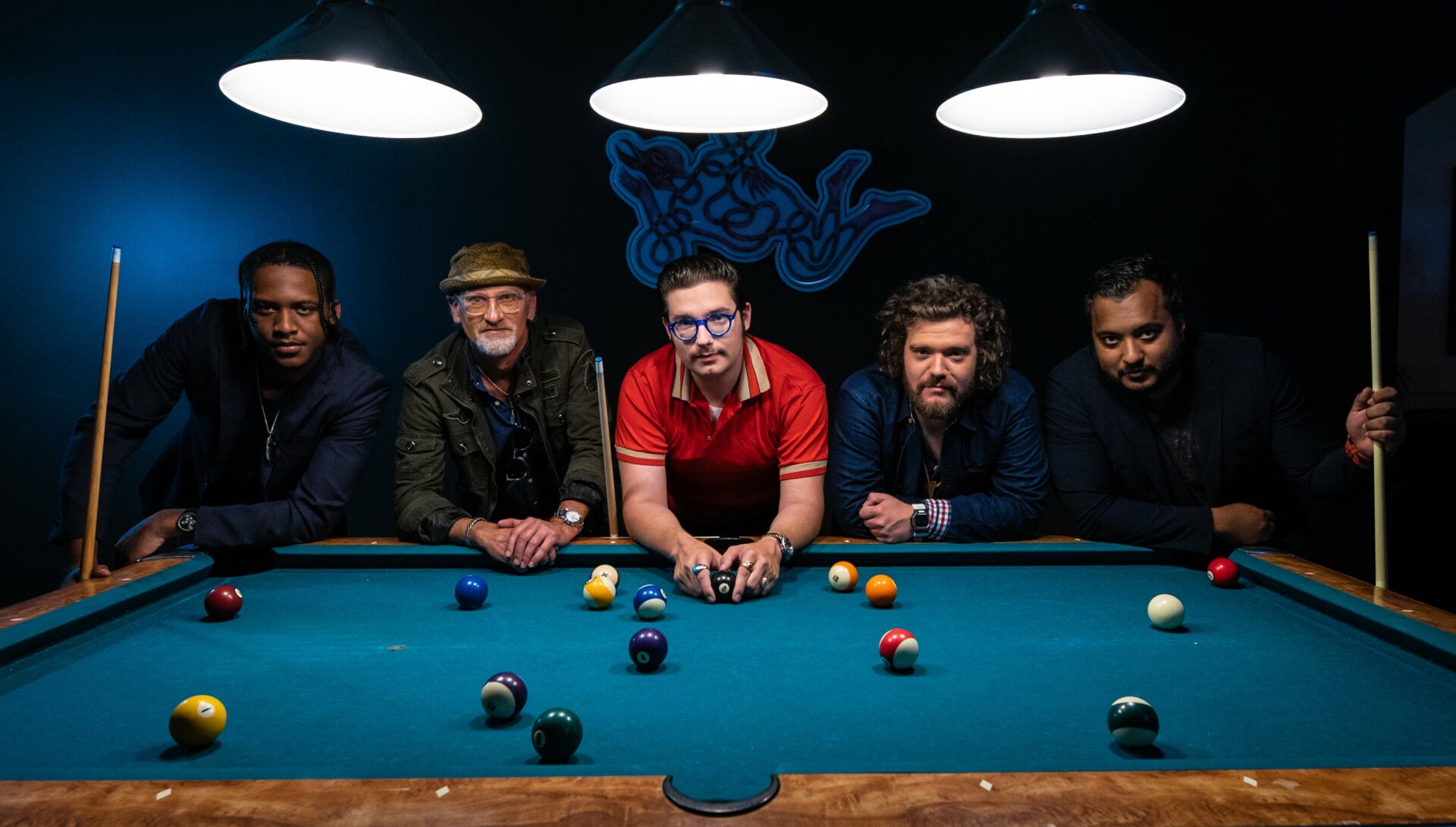 Born Brooks Mason in June 1996, he acquired his first guitar at age six, "One of those with the speaker in it – the most bang for your buck, y'know?" Ignored the prevailing pop scene at Oak Grove High School in favor of local heroes like Sean Costello and studied "older cats" like Muddy Waters, Howlin' Wolf, Freddie King, and Rory Gallagher "to see what made them groove and tick." His shoot-from-the-lip lyrics came from family fish fries, where his Uncle Brian "taught me to make people laugh, how to hold an audience's attention."
Already there has been massive acclaim for his early output, with Left My Soul in Memphis dubbed "fresh and life-affirming" by Rock & Blues Muse and Little Black Flies praised by Classic Rock as "the most instinctive blues you'll hear all year." But as the Capricorn sessions ticked closer, Eddie fused the nervous energy into his best songs to date. "Coming off a straight blues record, I wanted to show people we're more than that," he reflects. "I was listening to Muscle Shoals and soul, a lot of music recorded at Capricorn in the late '60s too. So we spent way more time crafting the new tunes. Each song took a week to write, instead of five in one night like Little Black Flies."
Never meet your heroes, they say, and many young artists have been overwhelmed by walking the holy ground of their dream studios. At Capricorn, Eddie 9V breathed in the history, but the album he spat out is worthy of sharing the name, standing shoulder-to-shoulder with the studio's greatest hits and taking music back to the golden age. "We made this record," he considers, "the way they would have done in 1969…."