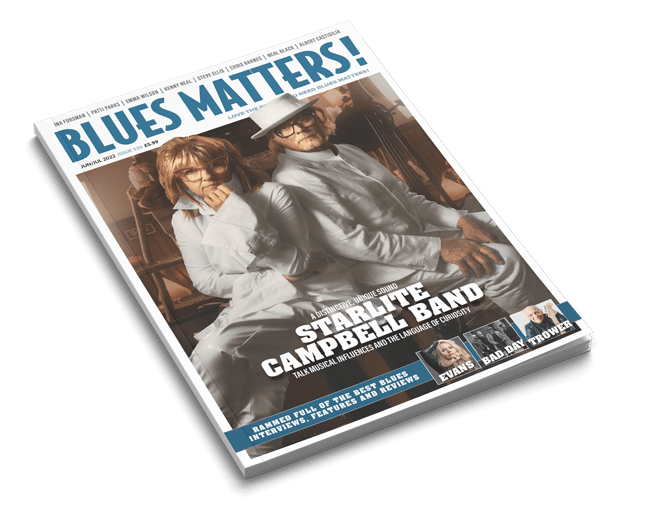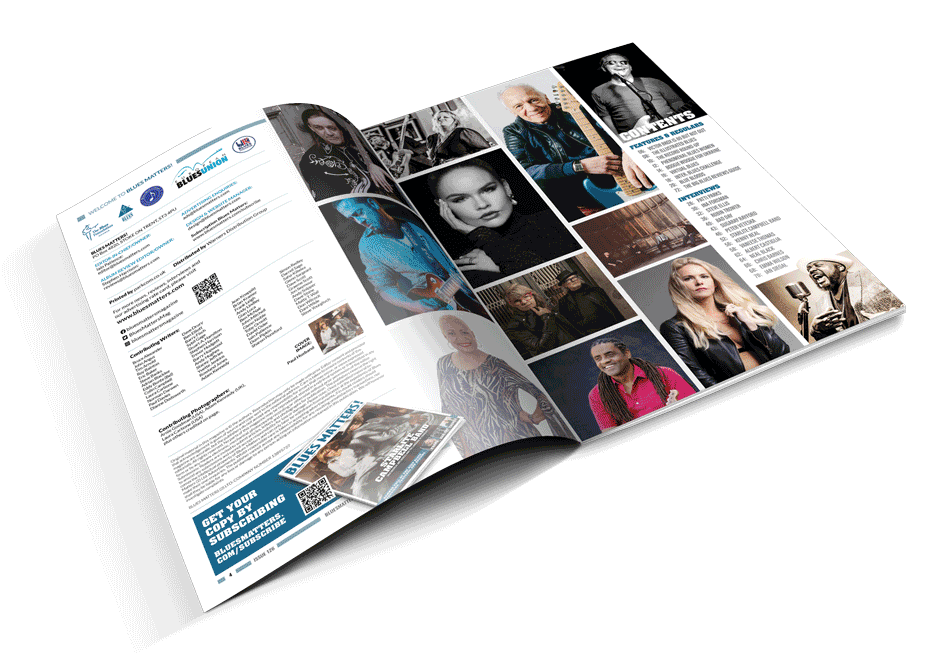 Blues Matters Magazine is now bigger and better than ever. Love the Blues? You need Blues Matters!
In this issue, we have the Starlite-Campbell band on the cover talking about their new album 'The Language of Curiosity'. We have a mass of interviews where we talk to Ina Forsman, Pattie Parks, Emma Wilson, Kenny Neal, Steve Ellis, Chris Barnes, Neal Black, Albert Castiglia, Laura Evans, The Bad Day and the legend that is Robin Trower.
We've also got the winners and images from the International Blues Challenge, The UKBlues Awards and the Blues Music Awards,
Don't miss our new Record Round Up, live gig listings plus our huge reviews section too.
Trust us, we LOVE the blues – join us by subscribing today!