Bryan Lee – Sanctuary
Released on Ear Relevant Records
"This is the Blues/Gospel record I always wanted to make," says the Braille Blues Daddy.
"Sanctuary" first came to Bryan Lee in a dream.
The night before a festival performance in a church in Spitsbergen, Norway, the blind New Orleans guitar legend heard an entire musical arrangement for the Lord's Prayer in his sleep. The next day, he performed it just as he heard it.
So inspired were he and the band they recorded it while still in Norway. But it would be seven years, and a chance meeting with producer Steve Hamilton who offered his studio and skills, before the rest of the album became a reality.
The result is an 11-song masterwork expressing Lee's attitude toward life, love for the Lord, and gratitude for his talent and career.
There is a lot to be grateful for, but it did not come easily.
Lee lost his sight at 8 years old, but by 15, he was playing music for crowds in the Midwest.
A love of blues led him to spend nearly 20 years in Chicago, and Muddy Waters accurately predicted that if Lee stayed the course, he would become a legend.
Time and hard work brought 14 albums, multiple world tours, an appearance on Kenny Wayne Shepherd's "Blues From the Backroads, 10 Days Out" documentary, performances on national shows, and the freedom to finally make "Sanctuary."
"Gratefully, I am now able to share this gift, this dream come true, with you all," Lee said.
To hear track samples from this album please click here – SANCTUARY
More info available at – BRAILE BLUES DADDY
Buy the album – SANCTUARY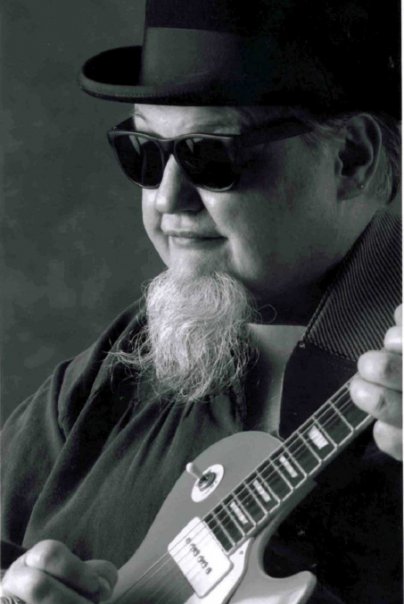 Bryan Lee, 2010 Grammy Nominee, 2011 BMA Recipient, has been playing the Blues consistently for over 50 years now to fans all over the world. He is referred to by his peers as a "Living Legend", "New Orleans Blues Institution" as well as your "Braille Blues Daddy"
Bryan Lee is one of the few seasoned Blues musicians who consistently honours the art form of the Blues while incorporating his own personal touch which fans love to hear all over the world.
Bryan has performed with many of his peers over the years such as Buddy Guy, James Cotton, Freddie King, Hubert Sumlin, Pinetop Perkins, Willie Big Eye Smith, Kenny Wayne Shepard, Luther Allison, Sonny Landreth, Mike Zeto, Larry Garner, JW Jones, Tab Benoit, Albert King, Duke Robillard,  Albert Collins, Michael Burks and BB King to mention a few.
While performing at the historic Old Absinthe House on Bourbon Street, a gig that lasted for 14 years five nights a week, Bryan gave Kenny Wayne Shepherd his first opportunity to perform on stage, at the age of 13.
Since then the two of them have remained close friends. Bryan appeared as a special guest on Kenny Wayne Shepard's "10 Days Out, Blues from the Backroads" CD/DVD released in 2007.
Bryan Lee's original hit tune "Tina Marie" was recorded with the KWS – Double Trouble and hit the top ten charts on Billboard, and was featured on The Jay Leno and Tavis Smiley Show.