Advertisements

Born into a musical family and raised in Waltham, Massachusetts, he began playing classical violin as a child and subsequently started playing guitar at age eleven. His musical influences range from Elvis Presley to The Beatles, he earned a performance scholarship from Berklee College of Music by the time he was sixteen. He has toured throughout the U.S. and the U.K. and has shared stages with Joe Bonamassa and many other blues dignitaries. His debut release, Keep On Turning was met with critical acclaim. His newest self-produced release is entitled As The Crow Flies. Blues Matters caught up with him for a chat recently at his home in Massachusetts.
IMAGES: Gabriel Rizzo
WORDS: Colin Campbell
It's been strange, attendances and travelling have been mixed. Only done domestic concerts none internationally. Hoping more of that later 2023.
Let's talk about the new release, As The Crow Flies.
This was recorded outside Boston at Rear Window Studio in Brookline. I produced this myself. The Studio is modelled after Abbey Road Studios. The control Room is a floor up from the Tracking Room. It's in an old Victorian house, the Live Room lives and breathes as the sound moves. It was fun, it was like doing a hometown record. We did it in four full days including overdubs, we worked long days. My intention with this record was to bring some of the feel of a live show to the album. The solos were recorded live with the band. We scheduled things out, a few tunes a day. The last record was done at Josh Smith's studio with a different band. This new one was recorded mostly with the band I perform with. It felt like a record I was making with friends, there was an immediate camaraderie.
Advertisements

I give a ton of credit to Josh Smith. Working with him on the last record made me feel I had the knowhow to produce this one myself. We had discussions beforehand. His advice producer wise was "Know what you want to get out of every song and make sure you get there. Have that vision and make it work". It felt like a natural progression. It's the musicians like rhythm guitarist Ryan Taylor I trust his ears a lot. The vision was shared before we put the tunes together. I wanted to do a Hometown record and liked working at the studio. I wanted a more live sound production wise.
Do you have a song-writing process?
I'm very much a purpose writer, not someone who sits every day making tunes. It's more, I have a new album I'll write some songs. There are three covers, As The Crow Flies is an old Tony Joe White tune. Probably the best-known version is by Rory Gallagher. This was also my vision for the album artwork to go with the song Can't Trust your Neighbour is one of my favourite Freddie King tunes and I Wish You Could See Me Now is a Ronnie Earl tune. Set Me Free was written soon after the last album Keep On Turning came out. Sometimes I have the bones of a song and structure but not seeing what I want it to be. There's two I co-wrote with Sonia Ray Taylor including Give Me The Ring Back. She is an amazing writer. I asked her for an upbeat tune. This was a song she could not see herself doing, this turned out to be Gotta Roll. This record got kept getting shifted back. It's hard when you cannot promote a record live, that's what happened at the start of making the record. I love the 80s Ronnie Earl stuff. I feel I drive on the inspiration of certain artists.
Blind Eye feels like less representative of the rest of the record. I wanted a ballad that was not just slow blues, it was a fun one to do. I wanted a loose feel on this, disconnected and laid back. The chord progression came first and then the lyrics came Bruce Bears played Grand Piano on this. Ain't Nothing Wrong has a nice shuffle. Give Me The Ring Back; I always find it easy to write a good blues record after a bad break up! The lyrics are not accurate, but it takes that pain of a breakup experience about being engaged at twenty-two years old. It took nearly ten takes to do this Did You Try To Break My Heart and Set Me Free were cowritten by Sonya Rae Taylor and were about associated feelings of loss. I want my lyrics to be relatable. Never had vocal training. I came late to singing, I feel there's a vulnerability when you don't have a guitar to play! Gigging and singing I've been doing since 2017, it feels comfortable singing in the studio. My vocal range has increased through the years. The album was put back by the pandemic. When we were not playing live, I just did enough to teach guitar but not inspired to play. I got back into playing golf in 2020, I'm obsessive in nature.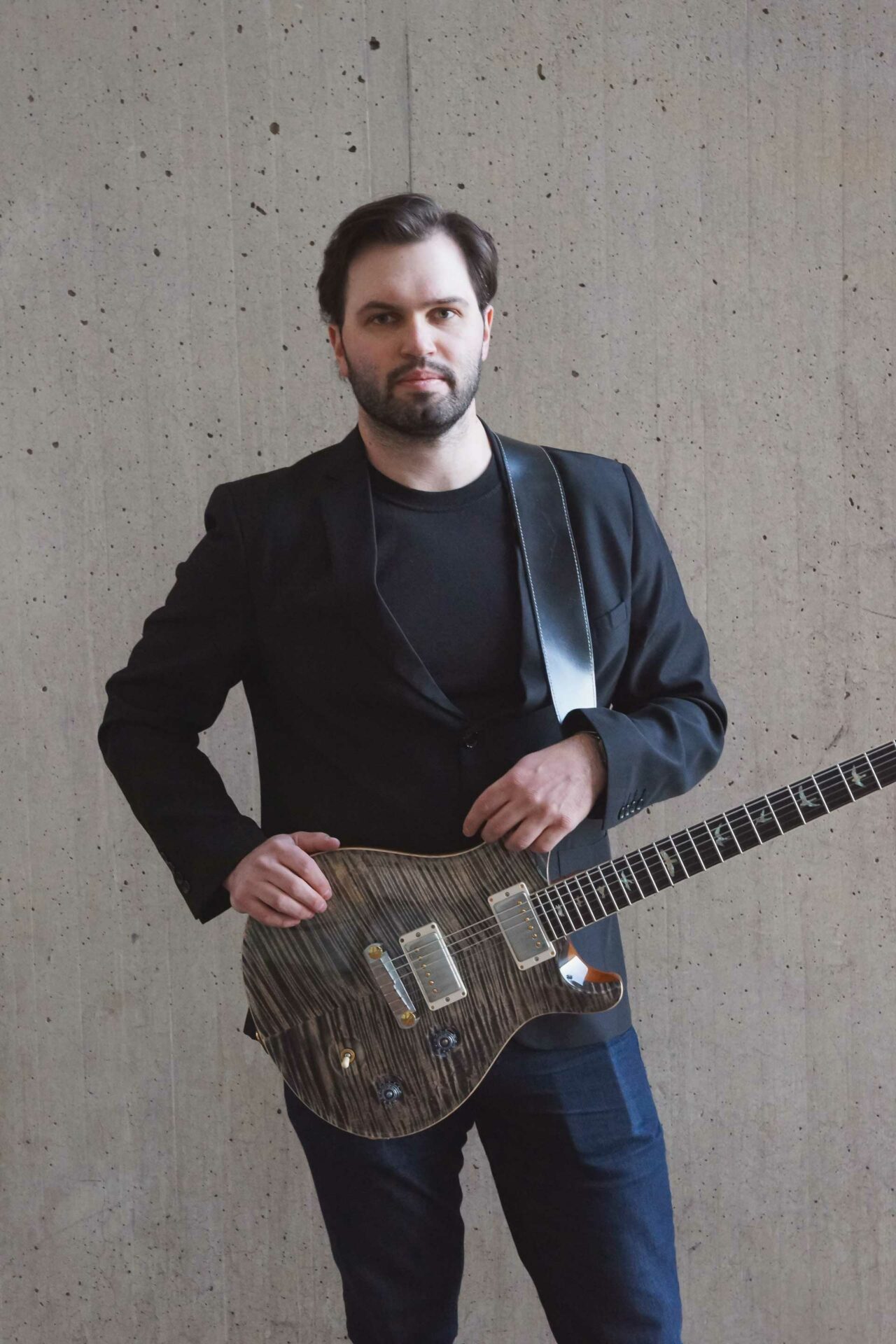 What is the best musical advice you have had?
It's an old cliché, if you think you want to be a musician for your career, do something else. If it's the only thing you can imagine doing, then it's the best in the world! You have to love it so you can put all your blood sweat and tears into it. I can see if you don't have this commitment then you will be let down time after time. I always try to do something better than I did the day before, whether writing songs or whatever. If I felt like I have made the best record I've done, I'd probably stop. Part of the thrill is when I learn, there's always that constant chase. Regarding the new record I wanted to bring some new styles in on some tunes.
What does success mean to you?
In this business it's a two-lane thing. How many albums you sell, tickets, Spotify streams. I feel I'm successful every day, because I do what I love. When I listened back to the record, I'm proud of this. If you don't have that internal barometer for success, it gets tough when accolades are not coming. When I talk to other musicians I respect, they have this similar outlook. My personal happiness is not based on winning awards although that would be nice! As soon as gigs were back, everyone played at once and I feel it's saturation point, this spreads the audience thin.
How much does the blues genre matter these days?
There is interest, it won't be the same audience numbers as pop ones but it's important. Joe Bonamassa has helped this hugely in the past twenty years, with Blues In Schools programmes that appeal to a younger demographic. One of the best exponents has been Kingfish recently. You have a blues audience at his concerts but also people in their 20s and 30s listening and enjoying it. There are fewer better.
What are your plans for the future?
Trying to get back on the road and get to UK and Europe. As long as I can make records the way I want to, I'm happy with that. There's a venue in Boston called The Fallout Shelter which is basically a video room where you play to a live audience. They have huge cameras there. We got a lot of the new songs done on camera there. We've done everything live except, As The Crow Flies and Give Me The Ring Back. I use a four-piece band now to showcase the new album. It adds another dimension to the band having keyboards.