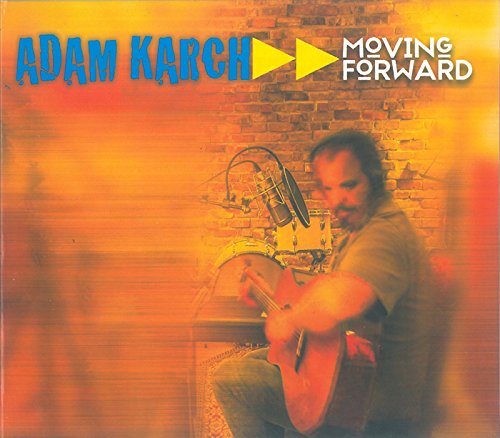 Right from the start, the one word that sticks with me throughout is "pleasant". Adam Karch is a singer/songwriter from Acadia, on the eastern seaboard of Canada, and this album has certainly grown on me since first playing. In fact, there is nothing here to dislike even though I describe it as primarily an acoustic album. The playing is superb and Karch's voice suits the music totally and is very reminiscent of Jack Johnson. The styles fluctuate from song to song, encompassing blues, country, folk and just simple pop songs, but all are effective.
Again, I feel that Karch is primarily a solo artist, but on this album, he is joined by Bernard Deslauriers on percussion and Marc Andre Drouin on bass, the two adding a subtle backdrop to his performance. There are twelve songs here, eight of which are Karch originals and four covers, all delivered in his own way. The most obvious is Bob Seger's Night Moves which opens with some attractive acoustic fingerwork and is recognisable as the intro to that great song even before the lyrics commence. Likewise, Keb Mo's City Boy is given a beautiful makeover complete with some gracious harmonica from guest Guy Belanger, and perhaps the most unusual cover is Warren Zevon's Werewolves of London which follows the original quite religiously.
Yet the true value here is found in his own songs. The opener Seaside Venues shows off the soft and gentle voice that Karch possesses as well as the intricacy of his guitar work. Likewise, in Those Steady Lights, probably an autobiographical ode to a loved one, Karch offers a song that I felt I knew even on first listen. The catchy melody and hook line in the chorus makes for a very radio-friendly tune and is possibly my favourite song on this release. The addition of pedal steel guitar on Louis Collins gives that track a wholesome feel of a ragtime player down on his luck. Overall a great album by a very talented artist.
MERV OSBORNE