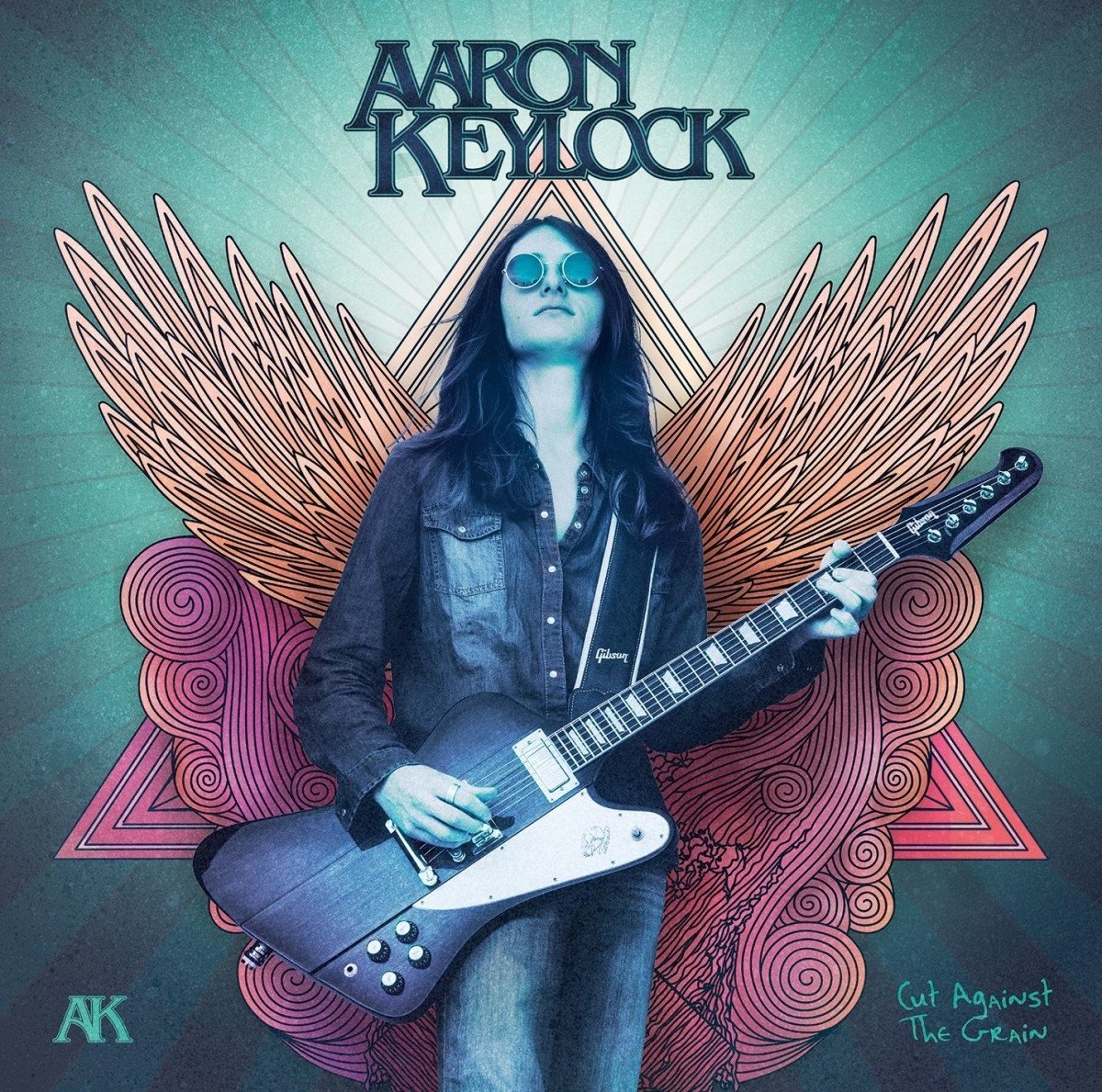 At last the debut album from the thin but lively blues-rock firebrand is available. Whilst the record has been coming together, Aaron has been touring with the likes of Wilko Johnson, Simo, Dan Patlansky, Cadillac Three.
Supersonic BM's Fabrizio Grossi produced the record. All The Right Moves opens the album with a fast tight groove. It is lyrically very strong which will no doubt help any future radio airplay. Down has tempo changes and is technically well done but it doesn't have as much bite as the other tracks. Medicine Man was the first song that I saw the younger Keylock perform – this was when he was 16 in front of a packed O2 Shepherds Bush Empire in London opening for Southern rock stars Blackberry Smoke. Since then it has always been a live favourite.
Falling Again has a clear Louisiana feel and the electric guitar solo is very much in North Mississippi Allstars territory. Just One Question allows the listener to hear what Keylock is really capable of with an axe in his hands. An album highlight for sure. Against The Grain seems a tad too busy for me. That's Not Me interesting production which weirdly reminds me of Elbow with the rich choir backing. Keylock does give it feeling but does it work well on what is meant to be a blues/rock album? The verdict is still out on that one for me.
Try is a slower cut which showcases his versatility as a player suffers from the over repeating of the chorus. Spin The Bottle, a current stage favourite due to the ease of singing the song's chorus. Hats off to the rhythm section on this who really help it swing. Sun's Gonna Shine was a track I first heard live at the O2 Academy Islington and it has a really punch in a live setting and some of that is lost on the studio recording. It does grow on you though, No Matter What The Cost closes this chap's debut with steel guitar and heartfelt lyrics. Aaron has honed his considerable skills by playing live for five years plus and there is something for everyone on this release.
GLENN SARGEANT