Advertisements

Friday night at a local gig, oh how this pleases me. And to top it off a local band that's making good! When Rivers Meet are more than just a band, they are becoming a tidal wave. Three time winners of best UK Blues group, as well as other awards that will continue to mount up, they return to the Colchester arts centre and judging by the crowd lining up, it's a well anticipated return.
In all my years of coming to CAC I've never seen a que as big as this – the doors open slightly late but that's just building up the tension and just after I get a drink, without any introduction, a lightning bolt hits the stage in the shape of Arielle. A New Jersey born girl brought up in California, with a guitar that's nearly as big as her and as she proseeds to tell us WRM have asked her to come play, and play she did!
IMAGES: Laurence Harvey
WORDS: Barry Hopwood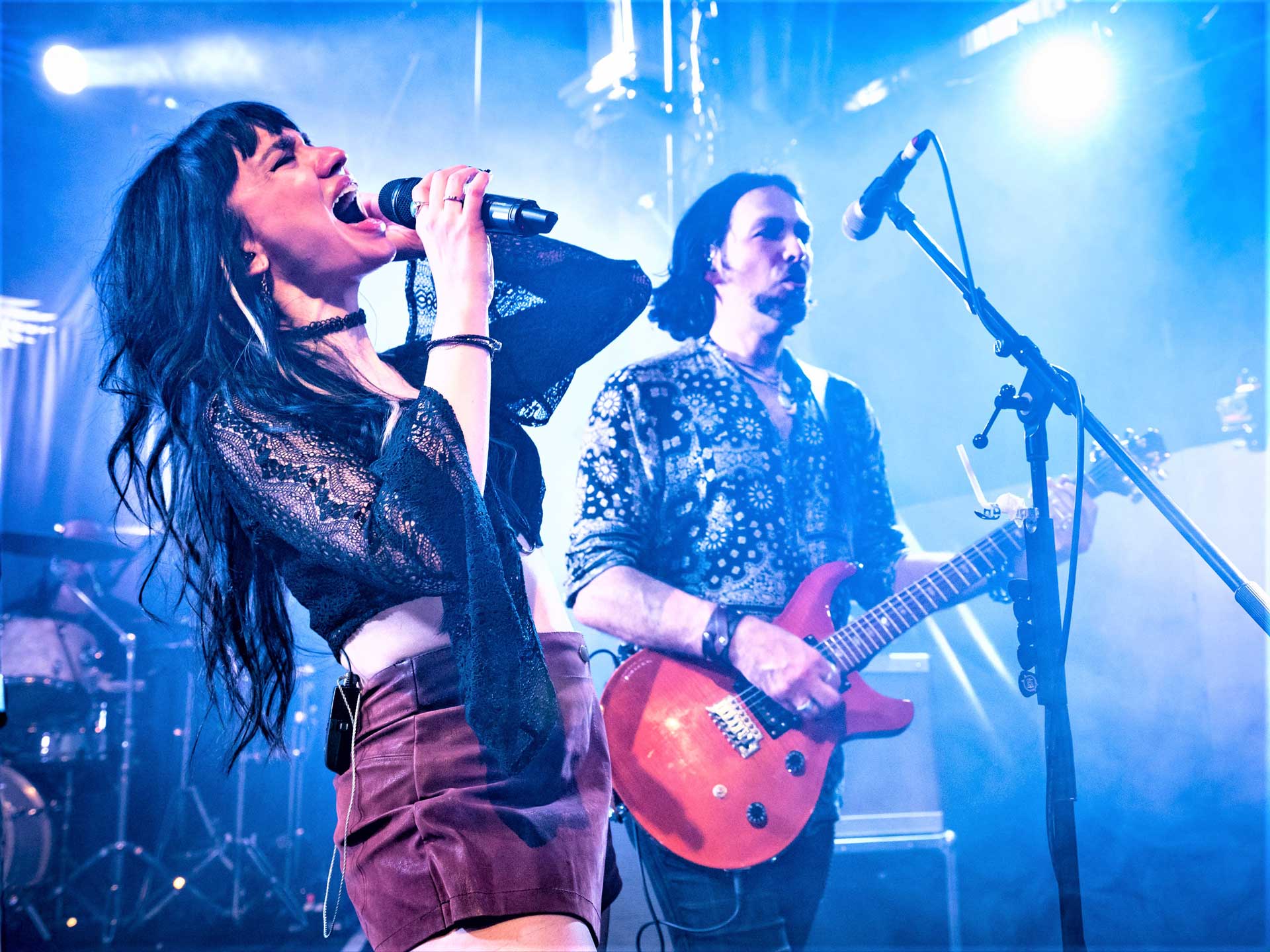 I personally felt like I'd known her music all my life,then it hit me – if Patsy Cline and Ritchie Blackmore had a child, this is what she would sound like!
Looking at her command, the stage was a beautiful thing to watch and just as the crowd and myself were getting treated to some great Americana music. Boom, she tells a story about Ireland and treats us to a gaelic masterpiece that Enya would be proud to call her own. After what was all too quick, she finished her set, leaving me thinking she might just be one of the best support acts I've seen in a long time and perfectly suited for When Rivers Meet.
Fifteen minutes later WRM flooded the old church venue with their tidal wave of music (puns intended) straight from the off.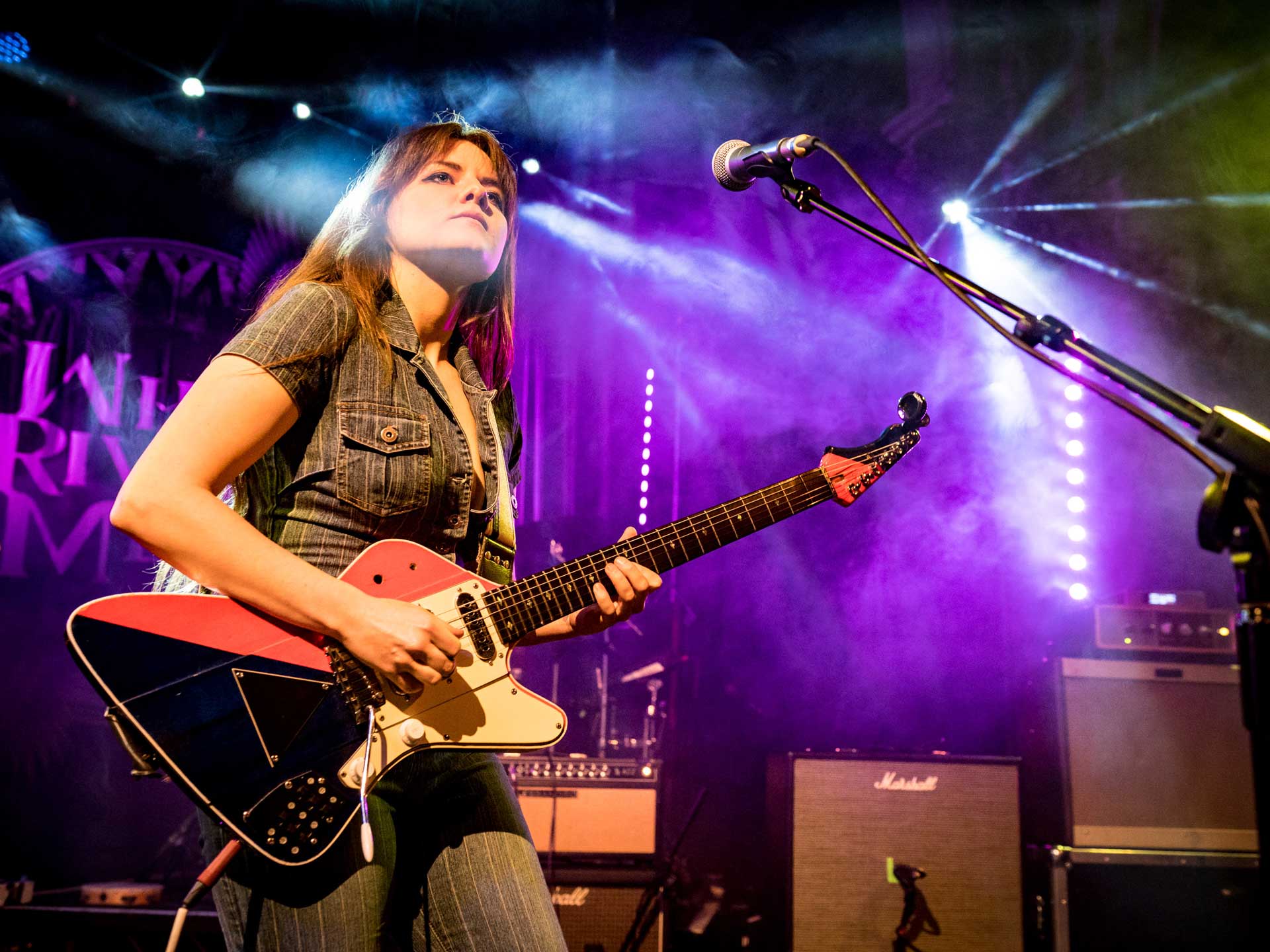 "a lightning bolt hits the stage in the shape of Arielle"
Grace's voice is booming from the stage like a tempest and for me, she could fill any stadium on the planet! These guys Rock, pure and simple. Rock, Blues, Mainstream… call it what you like, their stuff gets you hooked and mentioning the home town in the first song only catapulted them into the stratosphere for the crowd.
Awards will keep coming for WRM because together they are everything great about music – great riffs, great harmonies but, above all else, great songs.
They start their set with gusto and the tantalising Play my game, quickly followed by Never coming home and Did I break the law. There's no room for chit chat, they're doing what they do best – making music. As I look round the hall, the Rapids (the name for their fans) are flowing like the majestic Mississipi and are as wide. This is the stuff we need in the world. Here's a band at the top of the game which is evident when they burst out songs like Do you remember my name Breaker of chains and their latest, Perfect stranger.
They can do it all – acoustic, cigar box, Rock, TBlues… the crowd are drinking every drop of these waters, just when I was thinking, what else can they do, Grace breaks out a violin and the crowd are mesmerised.
Is there no end to what they can do musically?  They finish off their set with a three song encore of Tomorrow, Make a grown man cry and Want your love, which we do, as they leave the stage. I don't think even the Hoover dam is gonna stop these waters from flowing…