The Terraplanes are a four-piece rhythm and blues band hailing from the Bristol delta. They are led by singer and guitarist, Nick Scrase. Featuring Eduardo Allen on harmonica, Tom Turner on drums and Mark Clarke providing the heavy bass line. Their music has a swagger and poise and live, they are a force to be reckoned with.
Their first E.P. Midnight Train; was much acclaimed and reached top five on the Independent Blues Broadcasters Association.
Recently they have decided to get on board a Manager for the band, Melanie Buchanan. Also, they will be going into the studio later in the year to make their debut album release. Twelve new original songs with that Terraplanes take.
——————————-
Words: Colin Campbell
Pictures: Supplied
——————————-
They premiered a new video for the song Voodoo Man last night. This was made in association with Californian videographer and filmmaker Sheldon Snow who was given free rein with this. Consequently, this video has style and finesse to meld with the band. Footage of at home live stream of members playing adds to the rawness of feeling of the song. Nick's vocals are clear, and his guitar tone is wonderful, then you get a harmonica, driving the song to a crescendo, with the rhythm section keeping the groove going.
The slide guitar and fingerstyle playing by Nick is the centrepiece in an original take, but with a traditional blues feel with influences from the Mississippi delta, Fred McDowell comes to mind. But it's the rawness of the bands' presentation that is the hook.
I got the chance to talk to Nick Scrase the lead singer to chat about the new video and future plans amongst other things.
Sheldon Snow got the band to individually video their parts of the song. Nick thinks the video suits the band's style. This was one of the first blues songs Nick had written. He had been researching the blues genre, history books. Phrases like mojo hand and snake oil and voodoo dolls were where the song's influences initiated. I was interested in the history of blues music at the time, these themes were strong.
Midnight Train will remain a stand-alone EP and record a whole new album.
On 15th August, the band will be going to a studio in Mid Wales to record for four days. We raised the money from gigs coming up. This gives the band a chance to road test these new songs with a crowd for feedback. Recently they have been playing and enjoying live gigs having last played in October 2020 as a full band. He has been doing some solo live streams and getting good feedback but can't beat the feeling of playing live. What has impressed him most has been, the people who go out to here live music are ready and waiting, eager to support good music. He found playing solo every week was tough but enjoyed this experience.
As to the new album, they had a group of songs that didn't make it onto the EP, but they were always part of the live show. The new songs are great, there's still slide guitar and songs reminiscent of early British blues influencers.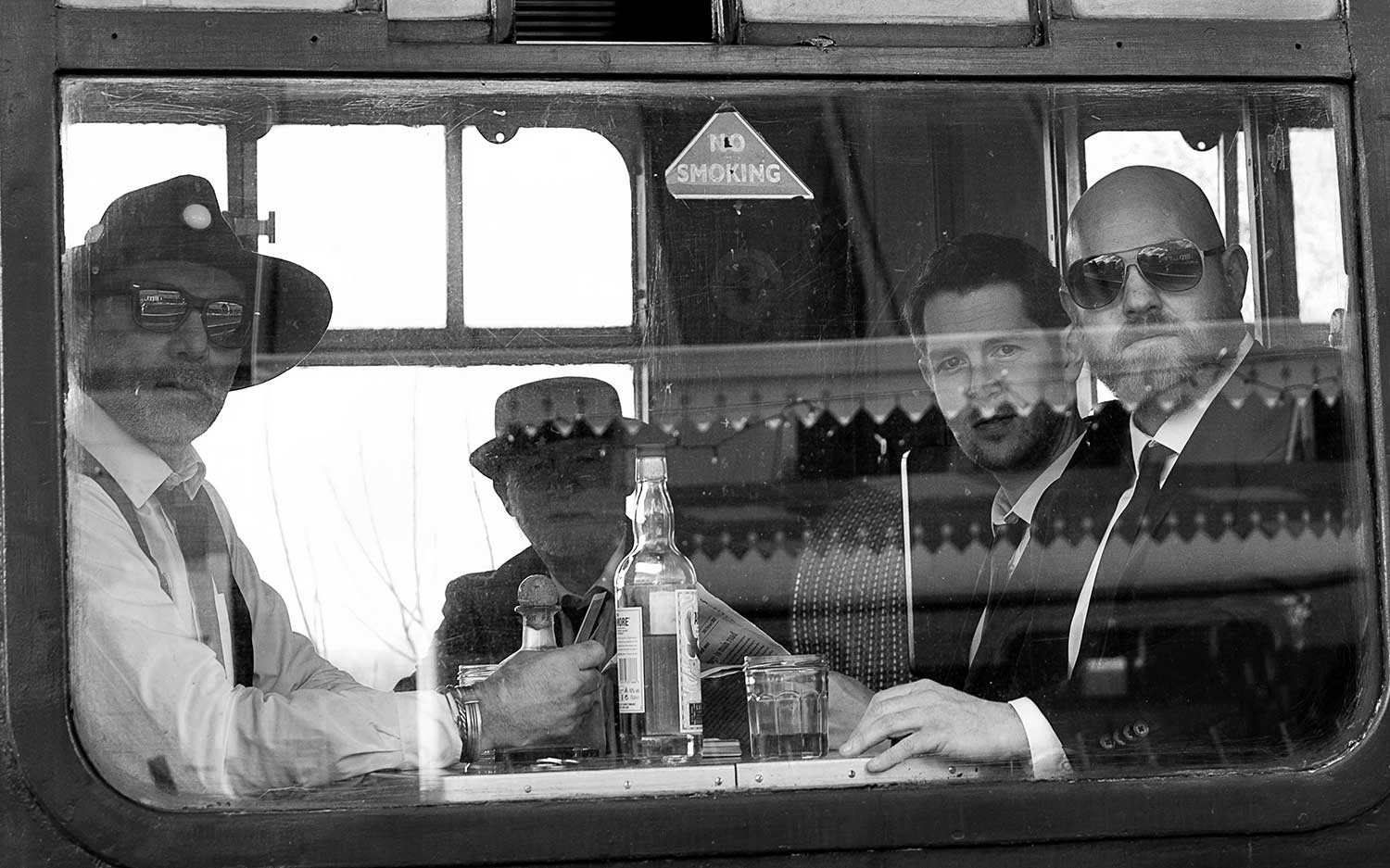 The chemistry withing the band is fantastic at the moment, he feels. We have twelve tracks to record in four days, it will be a decision whether to play them as live or multi track them. What you're going to get is more dancefloor rhythm and blues, harmonica and guitar solos. We feel we have a strong album!
He describes the Terraplanes sound as old country blues with British R&B style. We write songs that can go into these two categories of style. We sound like US!
His songwriting technique mostly comes from a guitar riff or chord pattern, then the melody. On this album, there is a song that took a couple of hours and another that has been building for months. It changes, but usually fitting guitar with melody first.
He cites Eduardo as an influence, they have been playing for about nine years. But there is a drive in Nick not to give up. He feels now he is writing the best songs he has written. He wants to push on with doing music.
Musically the best advice would be to always believe in yourself and work hard!
His musical influences range from The Doors, John Lee Hooker and Elmore James, Robert Johnson and The Beatles.
Regarding getting a Manager, he feels it's the right time to get the help to push the band forward, get the band known internationally as well. They found Melanie Buchanan ( www.euterpemanagement.com ) fitted this, we are looking forward to working with her and Euterpe Management in the future.
The future looks bright for this band with more events coming and a new album. First single from this may be in September and possibly a UK tour at end of year. The thing is to keep moving forward and enjoying the music!
For further details see website: www.theterraplanesbluesband.com
The Terraplanes You Tube Channel : https://youtube.com/channel/UC8yhy-gp_f582Tj76Mn8ptA