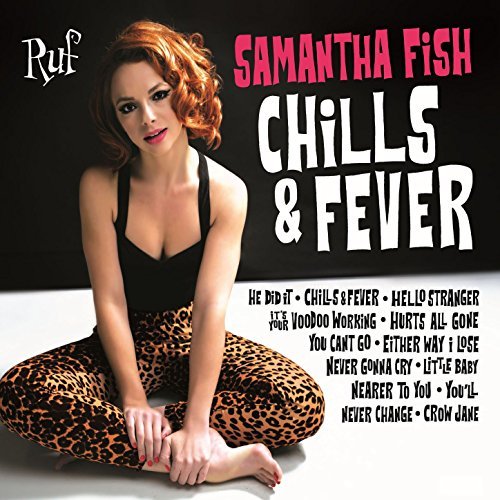 Samantha Fish has built up a solid reputation with steady touring and a series of blues-rock albums.
Last time out she explored the North Mississippi Hill Country style; this time around she has gone for a selection of soul and Rn'B tunes from the 60's and 70's recorded with members of The Detroit Cobras and a New Orleans horn section, the result being one of her most distinctive albums.
Although Samantha covered Del Shannon's Runaway on her debut disc this is the first time she has produced an album that is made up entirely of covers and she has reined in her guitar work to fit the songs.
Her voice is well suited to slower paced tunes like Allen Toussaint's Nearer To You, Hello Stranger which has subtle guitar and the emotive Never Gonna Cry but she can also rock it up on tunes like the driving You Can't Go, the funky It's Your Voodoo Working and a raucous take on Crow Jane that is very different to the Derek Trucks version of a few years ago (and the only appearance of Samantha's slide work here).
Jackie de Shannon's He Did It provides a rousing opener and the title track is naggingly catchy with the saxophone providing the core riff throughout.
Saving the best till last the final two tracks are particularly strong; first Samantha uses her strongest vocals on the big-sounding production of Somebody's Always Trying, throws in some solid guitar in the middle section which leads into a coda with some spacey guitar set against an electric piano and excellent work from the rhythm section.
Bert Berns' I'll Come Running Over has a tune that recalls Solomon Burke's Everybody Needs Somebody To Love with great horn section work, the whole band sounding as if it is having a whale of a time on this rocking piece of vintage soul music.
Although it is unlikely that we will see this band live it is good that Samantha is trying some new approaches to her music.
JOHN MITCHELL
For More Info – Samantha Fish