Podcast: Interview with Stevie Gurr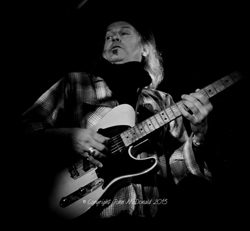 Stevie Gurr from San Francisco interviewed for the first ever Nowinfocus podcast. Live from a London restaurant with occasional traffic sounds, cutlery and talk in the background for added authenticity and with a little editing. Steve talks about his experiences, his career and his work on the soon to be released album, Black Crow, by Cathy Lemons.
Content includes mentions Stevie's work with or thoughts in relation to Dr John, Elvin Bishop, Chris Spedding, the Blues, Emith, Don Henley, and more.
http://nowinfocus.libsyn.com/stevie-gurr-interview-4-march-2014