Paul Lamb & The Detroit Breakdown – UK Tour Dates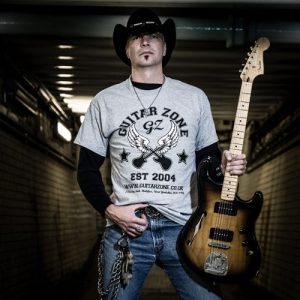 Paul Lamb & The Detroit Breakdown is delighted to announce their return to the UK. The blues rock band will be returning to perform in May / June 2015, all dates below. The band are no strangers to the live circuit here, which always affords them a great welcome. "Any chance I get to play in the UK, I take it," said Paul. "The UK has some of the best crowds anywhere in the world, I can't wait! We'll be announcing some more shows soon!"
The US band cut their teeth performing hundreds of shows in the last couple of years, with highlights being playing Glastonbury and touring with Walter Trout, Peter Green and many others. In recent weeks Paul played with Joanne Shaw Taylor on her US tour. These UK dates are part of a European tour.
Paul Lamb & The Detroit Breakdown describe their shows as being characterized by "Searing positive energy". As Classic Rock Presents The Blues magazine said, "It's time to get funky and welcome the US guitarist with open arms".
UK TOUR
May 16th The Polish Club Barnsley
May 17th Cross Keys Halifax
May 20th The Robin2 Bilston
May 22nd Barrow Blues Club Barrow In Furness
May 24th Reivers Rock & Blues Festival Northumberland
May 25th The Tyne Bar Newcastle
May 27th Welcome Inn Whitefield, Manchester
May 29th Duck & Drake Leeds
May 31st Harrogate Blues Bar Harrogate
June 6th The Carriers Inn Bude
June 11th The Barley Sheaf Liskeard
Paul Lamb & The Detroit Breakdown are a real band playing real music, keeping the tradition alive and the flag flying – Guitar & Bass hailed their "Mean, Low-down and compelling brew"! Don't miss them!