Advertisements

I was thrilled by the very idea of Paul Jones and John Etheridge sharing the stage, the former being first and foremost a blues singer and ditto harmonicist with Manfred Mann and The Blues Band (abridged version), the latter famous for his dexterous guitar work displaying a preference for fusion, jazz and beyond – performing with Andrés Segovia pupil John Williams and experimental jazz-rockers Soft Machine (most abridged version). In fact, we were treated to a quartet, with first class musicians Nic France on drums and Pete Whittaker on keys.
IMAGES: John Lyons
WORDS: Eddy Bonte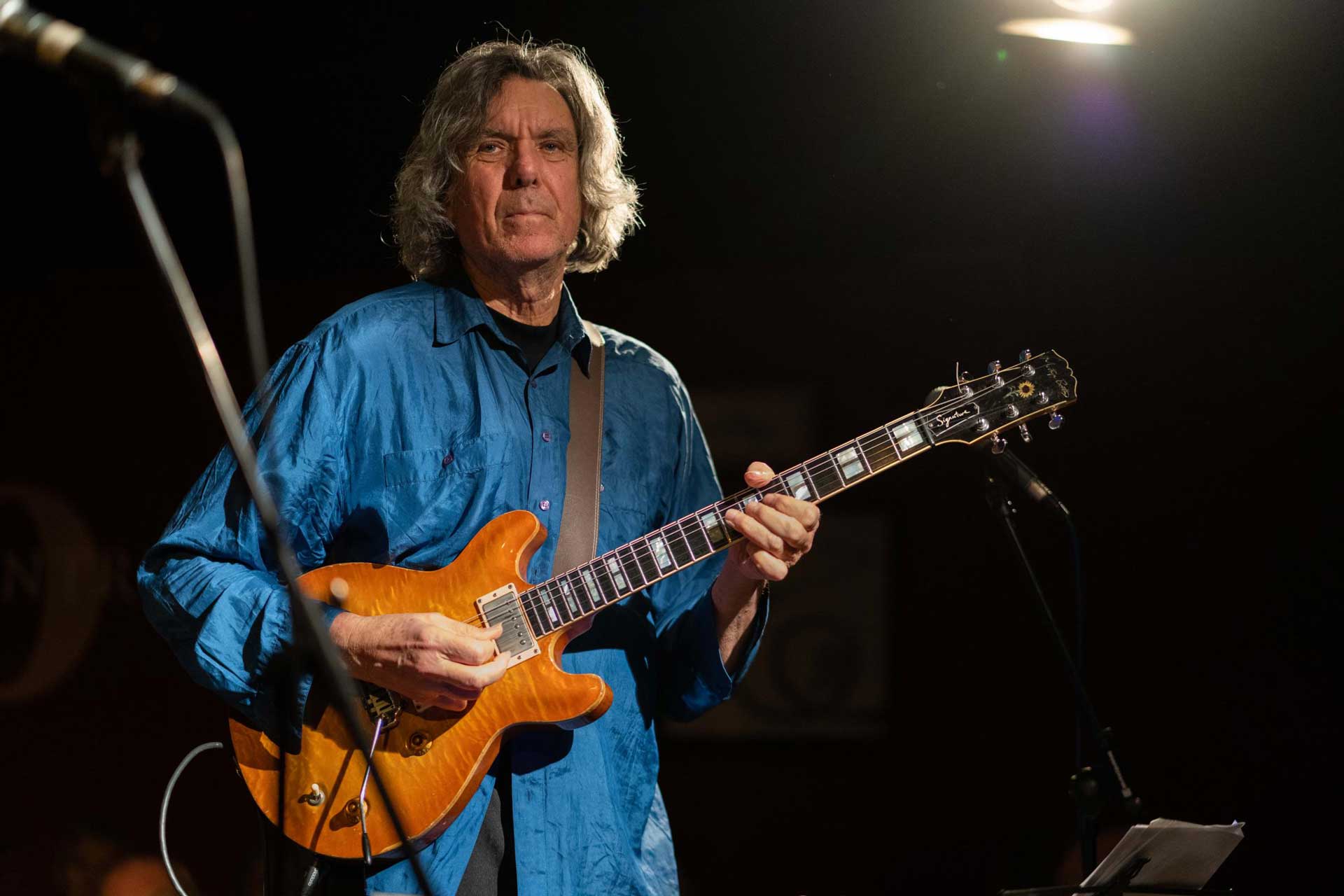 Etheridge, France and Whittaker set the tone and the atmosphere with two jazz tunes, a fast tune showing what the drummer and keyboard-player had in store, and a lounge-tinged number with Etheridge allowing his strings to travel from jazz to classical and back.
Paul Jones then joined the trio for a rather regular up-tempo version of Big Bill Broonzy's 'Key to the Highway', but his own slow song 'I'm Your Man' turned out to be a perfect vehicle for the blues & jazz blend we had all been waiting for.
Their take sounded natural and the same is true for Oscar Brown Jr.'s 'Work Song', with plenty of solo time for each instrument. 'Choose or Cop Out' (Jones), 'You Don't Know Me' (Ray Charles in C&W mood), Little Johnny Taylor's 'If You Love Me Like You Say' up to and including the encore 'Let the Four Winds Blow' (Fats Domino), proved that this was very much Jones's set list, with Etheridge, Whittaker and France showing that the jazz-blues fusion is a most natural one. Besides, it's no secret that Paul Jones has a penchant for fifties R&B, gospel and, yes, jazz, hence the audience was only happy to hear Duke Ellington ('I Ain't Got Nothing But the Blues') and T-Bone Walker ('Two Bones and a Pick'), also because these songs are not to be found on any recording by Jones.
Advertisements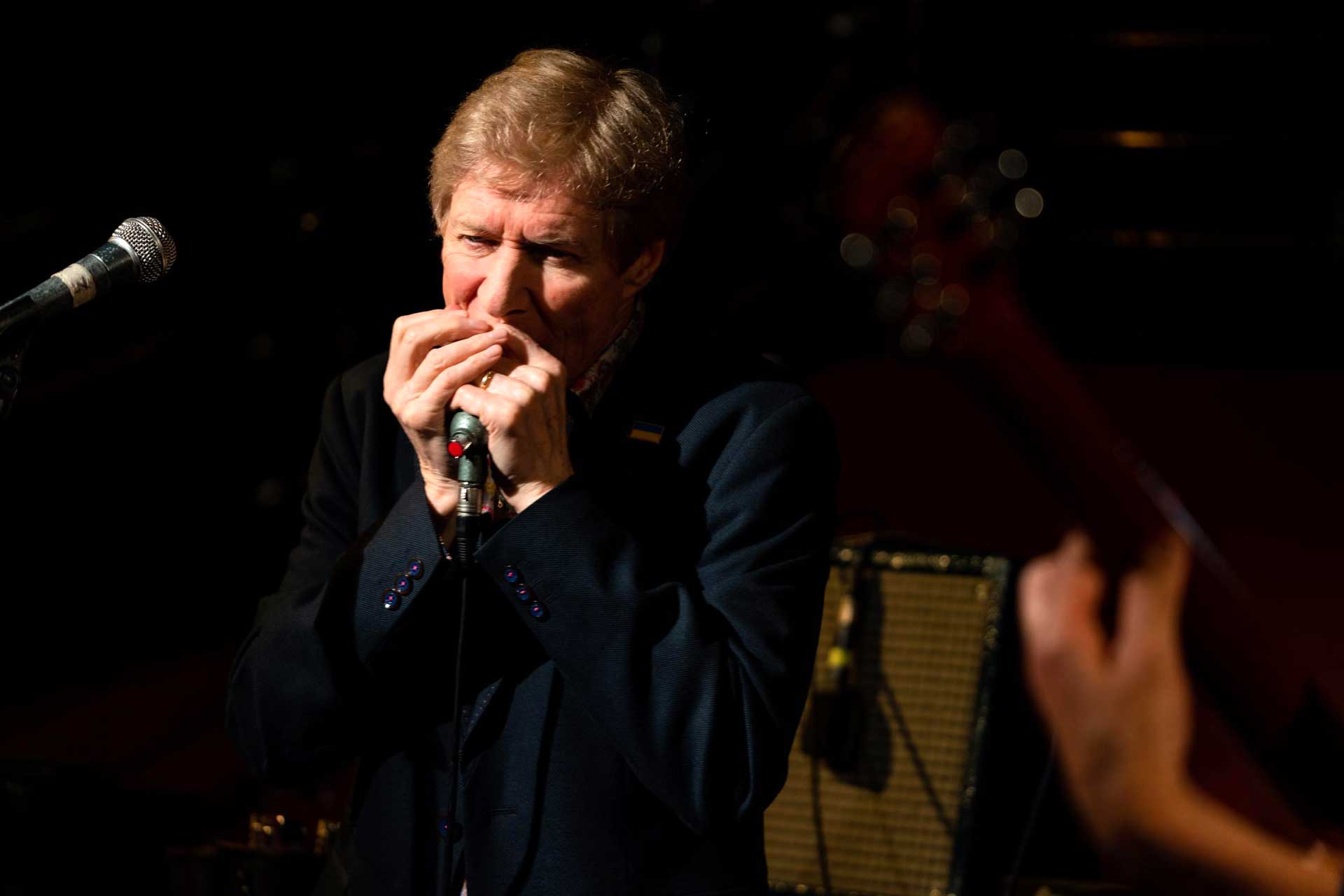 Ever the showman, Jones cleverly introduced – and sold – his new album, turned a false start into another story, telling jokes along the way.
Although obvious to anyone who ever listened to him, I must stress that John Etheridge succeeded in being at the service of "the one in the middle", while at the same time almost effortlessly steering the repertoire into jazz land – though this was only possible thanks to the talents of Nic France and Pete Whittaker. Catch them is you can.