With music steadily appearing on the menu once again, a friend tipped me off about a gig in a nearby French town, Confolens. Situated on the banks of the Vienne River, the town annually hosts a respected week-long music festival but is hardly known for its blues credentials.
IMAGES: Ed Wilson
WORDS: Iain Patience
No Direction proved to be a five-piece outfit with twin guitarists, Lorne Campbell, and Toby Dorman-Groves who also doubled as a trombonist. The vocalist, Gaz Smith, has a healthy, raw and rocky edge, reminiscent of Noddy Holder at times, that carried the band with an assurance and solidity throughout the evening. Drums, Paul James, and bass, by local picker, Dave Chave, (generally found strapped to an acoustic guitar) made up the remainder of the outfit.
In truth, the band is more a rock-cum-classic covers outfit, but when they kicked off the evening with Stones' classic, 'Paint it Black,' they literally blew the place apart when all electrics at the bar and outdoor garden area where they played were well and truly blown. Fuses repaired, they went on to deliver a high-energy, roisterous set with some classic blues-tinged rock numbers including the ever popular Psycho Killer, Steve Harley's 'Make Me Smile' and a touch of Paul Weller.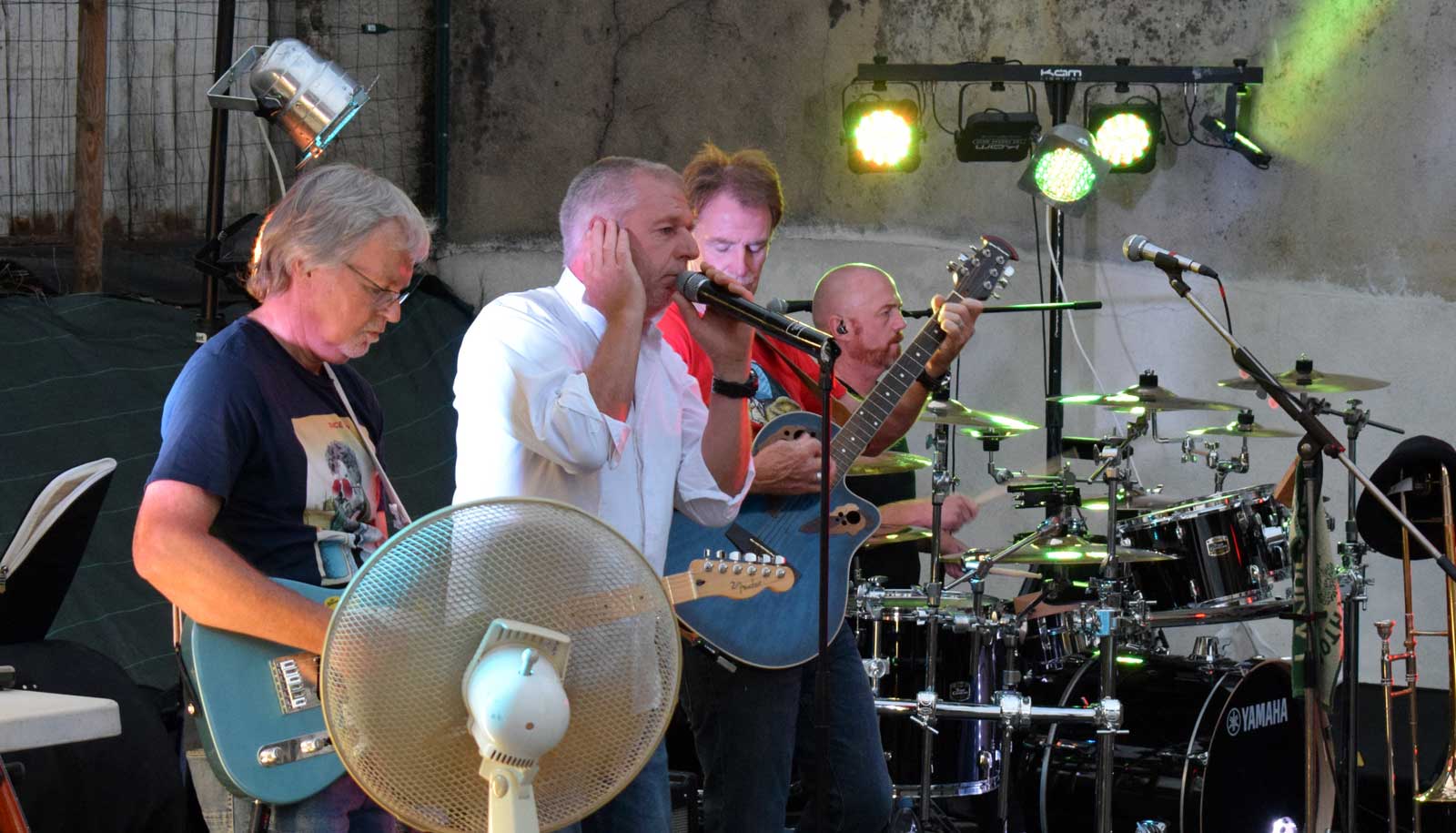 The crowd clearly got into the swing of it all, with some dancing and much drinking in evidence. All in all, it was a welcome event after a few years of pandemic scarcity and overall everybody was happy. The band itself, No Direction, is a fine addition to the local SW France music scene and clearly one to catch whenever possible. I, for one, will hope to catch them again somewhere soon.