Advertisements

Powerhouse vocalist Marc Broussard releases second single "I've got to use my imagination". Broussards distinct rendition of Bobby 'Blue' Bland's standard from upcoming studio album S.O.S. 4: Blues for your soul a compelling collection of blues a soul classics out March 3 produced by dream team Joe Bonamassa & Josh Smith.
It's hardly surprising that Marc Broussard would tap "I've Got to Use My Imagination," a cover of a Bobby 'Blue' Bland soul standard, as the new single from his forthcoming studio album S.O.S. 4: Blues For Your Soul. Given his seminal roots in Louisiana and a distinctive southern sound mined from funk, blues, rock, and R&B — he easily conveys a similar sensibility while giving his own unique spin on this classic track penned by the legendary Gerry Goffin and Barry Goldberg. With Broussard lending a decisive and dynamic vocal, underscored by Eric Krasno on guitar and a searing solo by none other than Joe Bonamassa, it's given a pronounced interpretation that takes its cue from Bland's original, while, at the same time, delving deeper into the darker desires inherent in the song's meaning and messaging.  
"He [Bland] was the first blues singer that I really responded to," Broussard reflects. "That howl that Bland did, that bark that he does in his songs, really got me. His recordings are all up in my heart. I just have to dig into them to try to do them my own way, but I still listen to his music to get true inspiration for what a singer can share."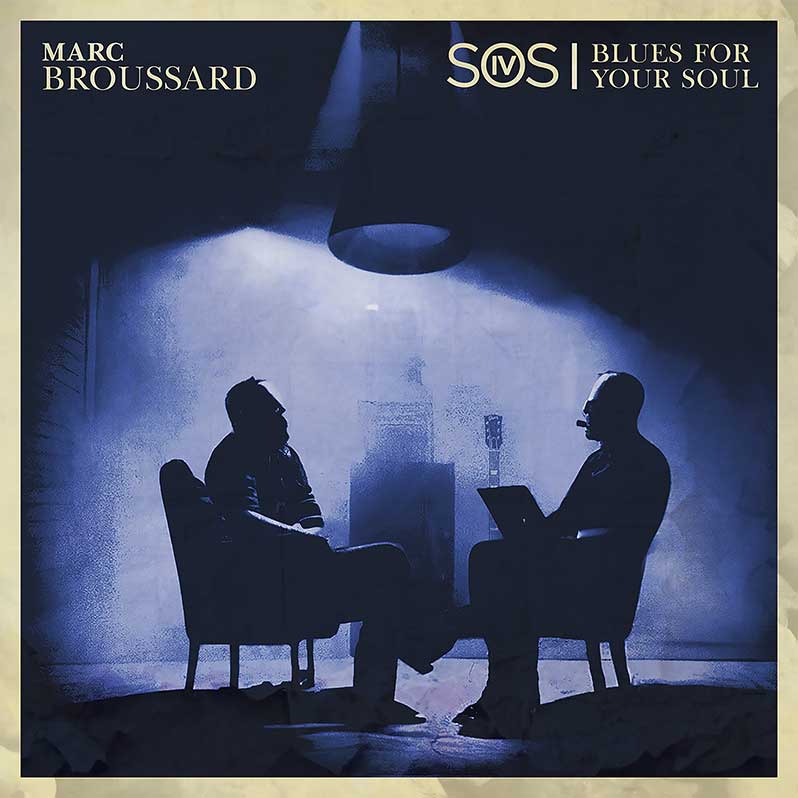 "I've Got to Use My Imagination" is the second single and one of twelve tracks from Broussard's upcoming new album S.O.S.4: Blues For Your Soul, a selection of distinctive renditions of blues and soul classics including Johnny "Guitar" Watson's "Cuttin' In", Al Green's "Driving Wheel", the first single, a sizzling take of Little Milton's "That's What Love Will Make You Do", featuring Joe Bonamassa, to the sole original, "When Will I Let Her Go, produced by Bonamassa and longtime collaborator Josh Smith. The new album is the fourth installment of Broussard's S.O.S. (Save our Soul) series of benefit albums with proceeds going to the Keeping the Blues Alive Foundation to support youth rehabilitation through music. This includes a partnership with the non-profit organization Guitars Over Guns, which offers students from the most vulnerable communities a powerful combination of music education and mentorship.
Advertisements

S.O.S. 4: Blues For Your Soul is available on March 3 via Bonamassa's Keeping The Blues Alive Records.