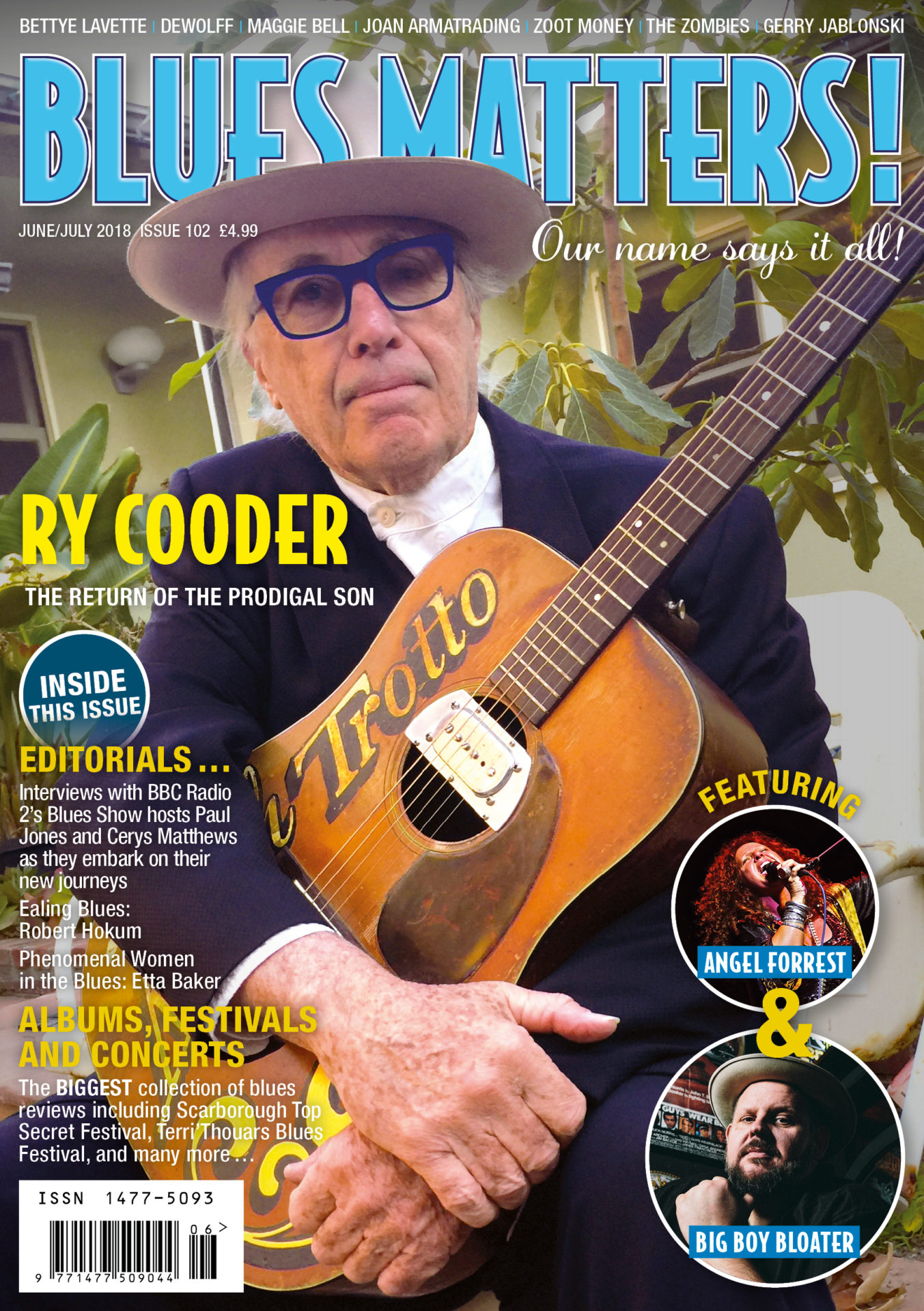 12 Exciting Interviews Featuring –
An exclusive chat with Ry Cooder
Canadian songstress Angel Forrest
Big Boy Bloater talks Pills
Former BBC Radio 2 host Paul Jones
New BBC Radio 2 host Cerys Matthews
Bette LaVette
Gerry Jablonski & The Electric Band
Phenomenal Blues Women: Etta Baker
Ealing Blues: Robert Hokum
All The Top Chart Positions
Reviews: Festivals, Albums & Gigs
Ry Cooder – The American musician, multi-instrumentalist, film score composer, record producer & songwriter talks to BM about his influences and life on the road with his favourite music collaborator & drummer, his son Joachim. Prodigal Son shows a welcome return to Ry's roots with this new Gospel & Blues inspired album.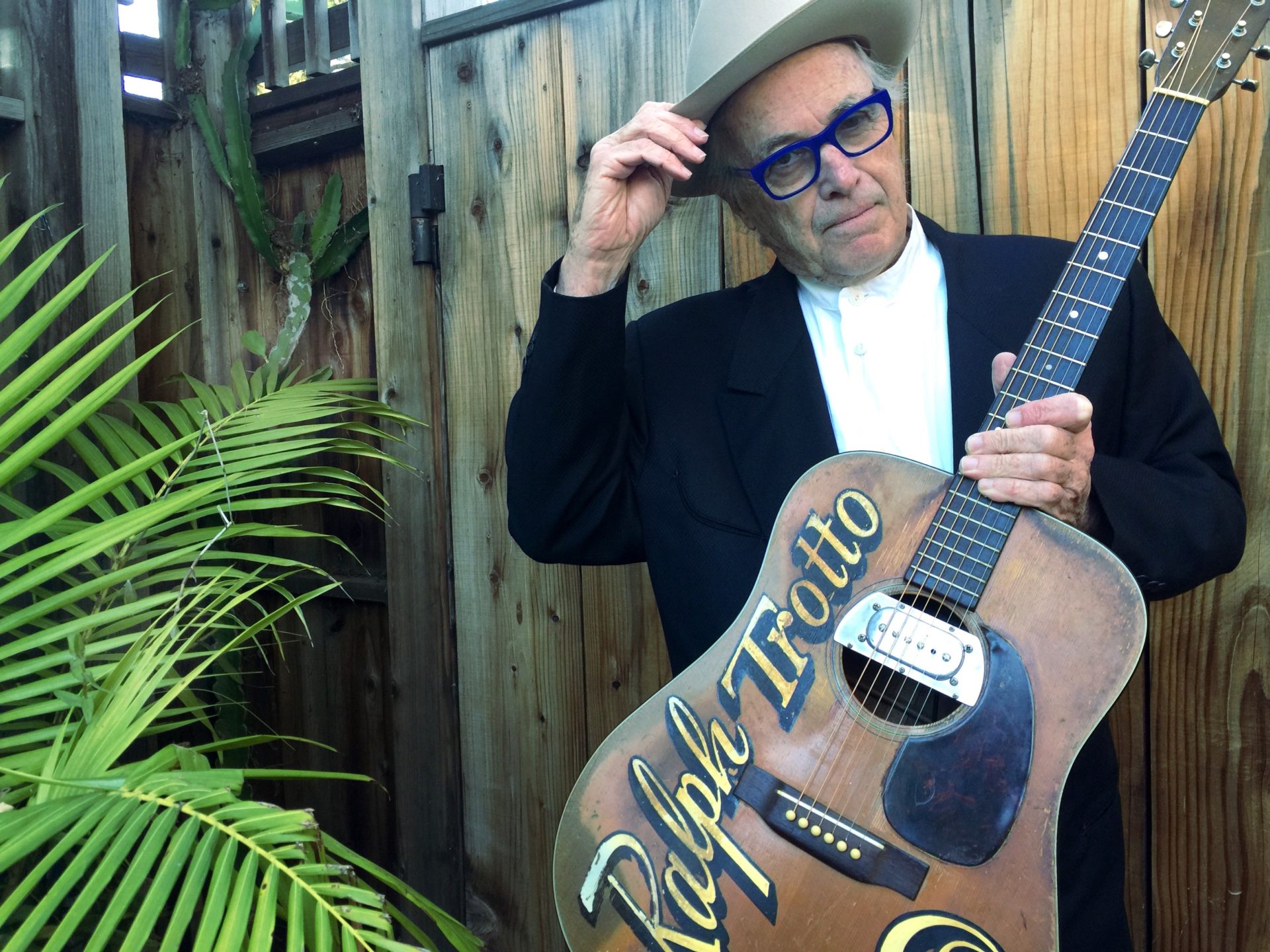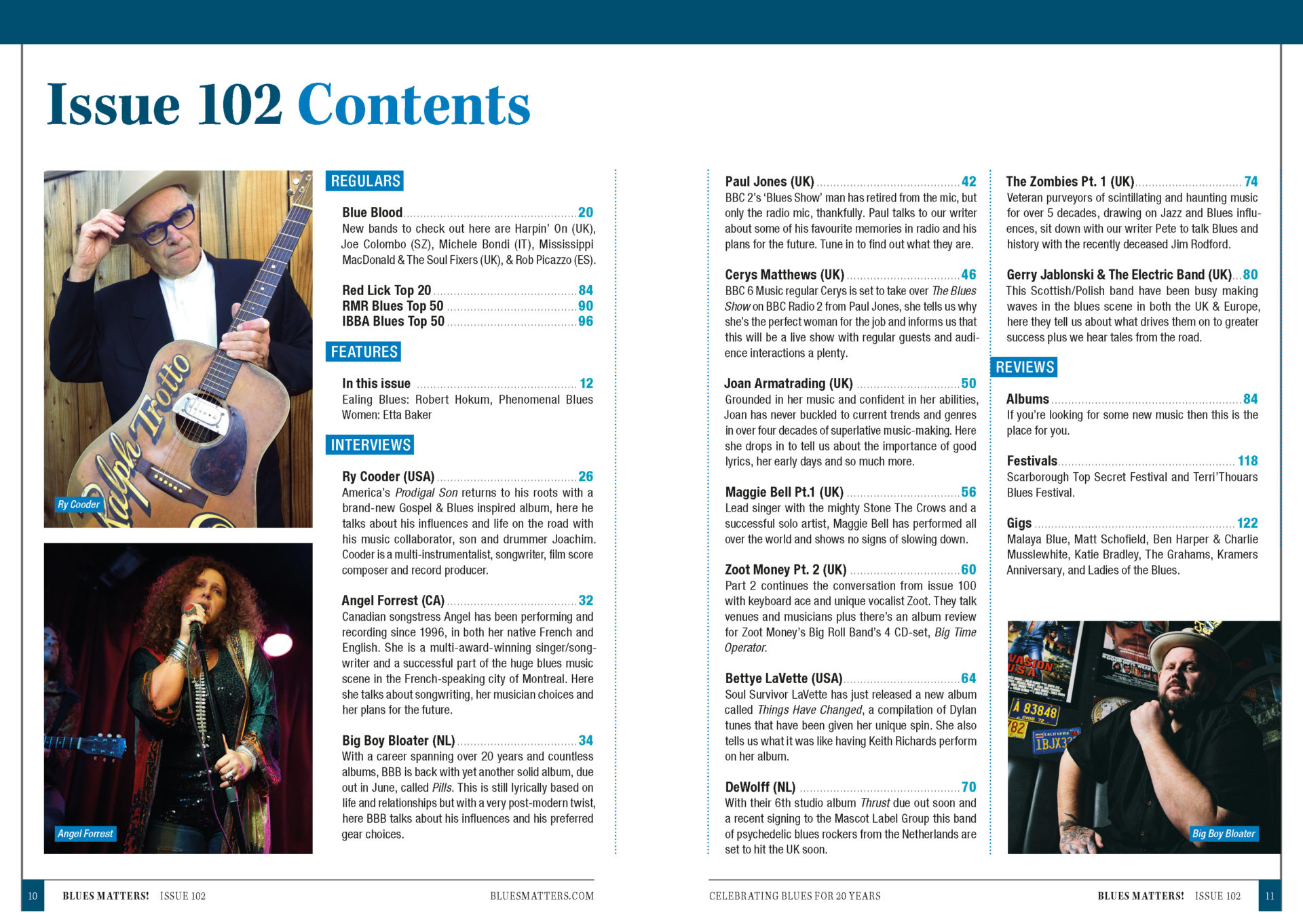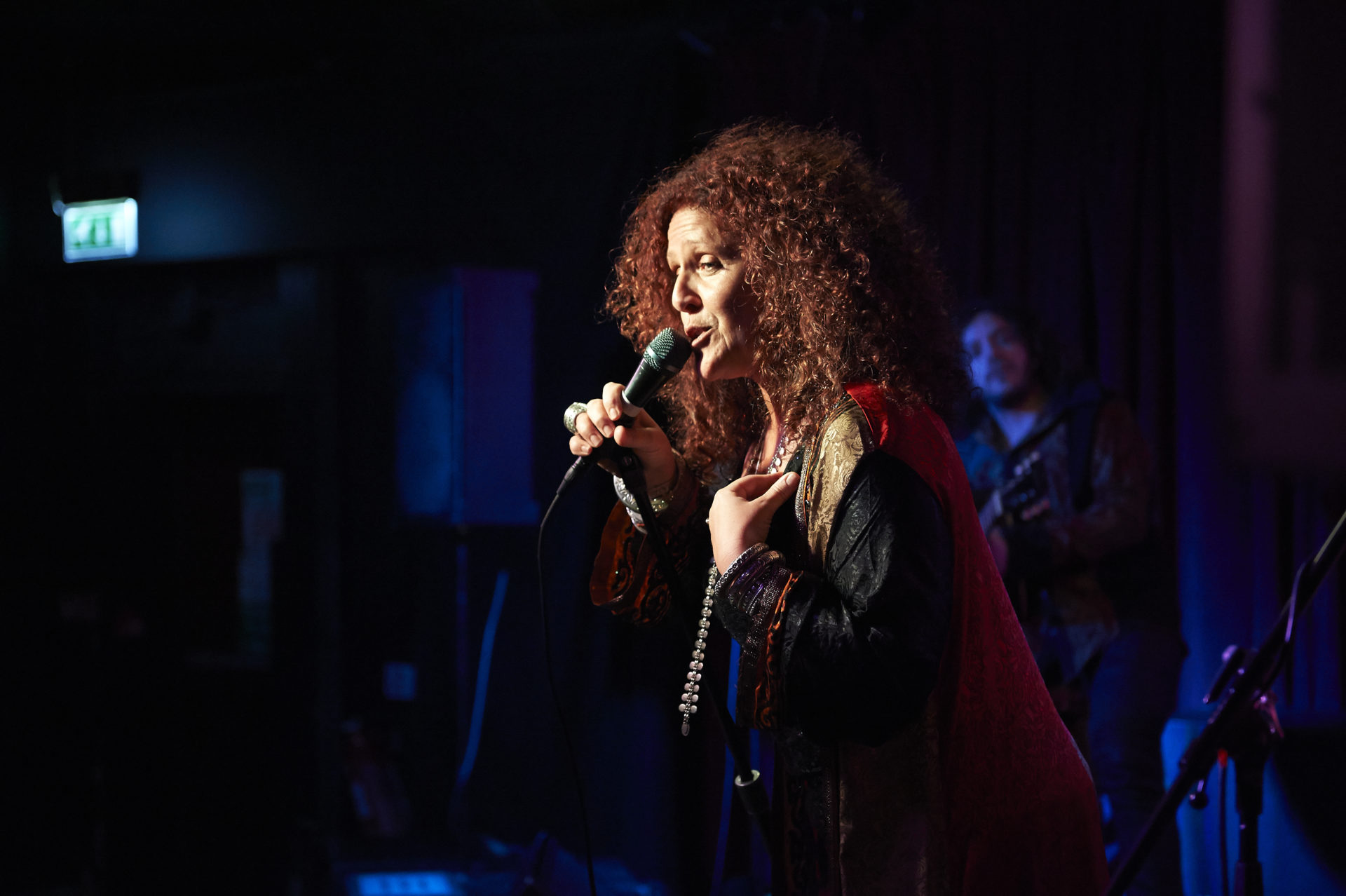 Multi-Award winning songstress Angel Forrest catches up with our writer to talk about the vibrant Montreal blues scene and the European success that she's now beginning to enjoy. She also discusses her songwriting techniques and what makes a good blues song.
He's lost count of how many albums he has released over the last 20 years. But Big Boy Bloater is back in June with another CD's worth of hardcore Southern Gothic whammy bar mayhem, complete with Hammer horror film inspired lyrics, with new album Pills. He talks, past, present and the future, and has plenty to say in this edition, get your copy now to find out what he's got to say.
Soul survivor Bette LaVette has just released a new album called Things Have Changed, a compilation of Dylan tunes that have been given her unique spin. Here she talks about her musical journey, memorable people, proudest moments and recording with Keith Richards.
Gerry Jablonski and the Electric Band, are a Scottish/Polish band who are currently enjoying success in the blues scene in both Europe and the UK. In this article, we chat with Gerry Jablonski, lead singer and guitarist, Peter Narojczyk, an amazing harmonica player, and Grigor Leslie, the bass player. Only one missing was drummer Lewis Fraser. They tell us about what drives their success and there are stories from the road!
Grounded in her music and confident in her abilities Joan has never buckled to current trends or genres in over 4 decades of music-making. Here she drops in to talk to us about the importance of good lyrics and her early days.
We also catch up with Paul Jones the former BBC Radio 2 presenter of The Blues Show as he shares some of his favourite memories and his plans for the future.
The new blues lady taking over from Paul is Cerys Matthews and we catch up with her to discuss her blues and what the show means to her and that it is a live show with plenty of opportunities for audience interactions.
Maggie Bell lead singer for band Stone The Crows and a successful solo artist talks about her musical journey and the people she's met along the way.
Zoot Money pt. 2 – is all about venues and musicians with vocalist and keys player Zoot.
Psychedelic blues rockers from the Netherlands, DeWolff catch up with us about tours and plans to hit the UK.
The Zombies pt. 1 – After 5 decades of making music with jazz and blues influences, we hear about their history from recently deceased Jim Rodford.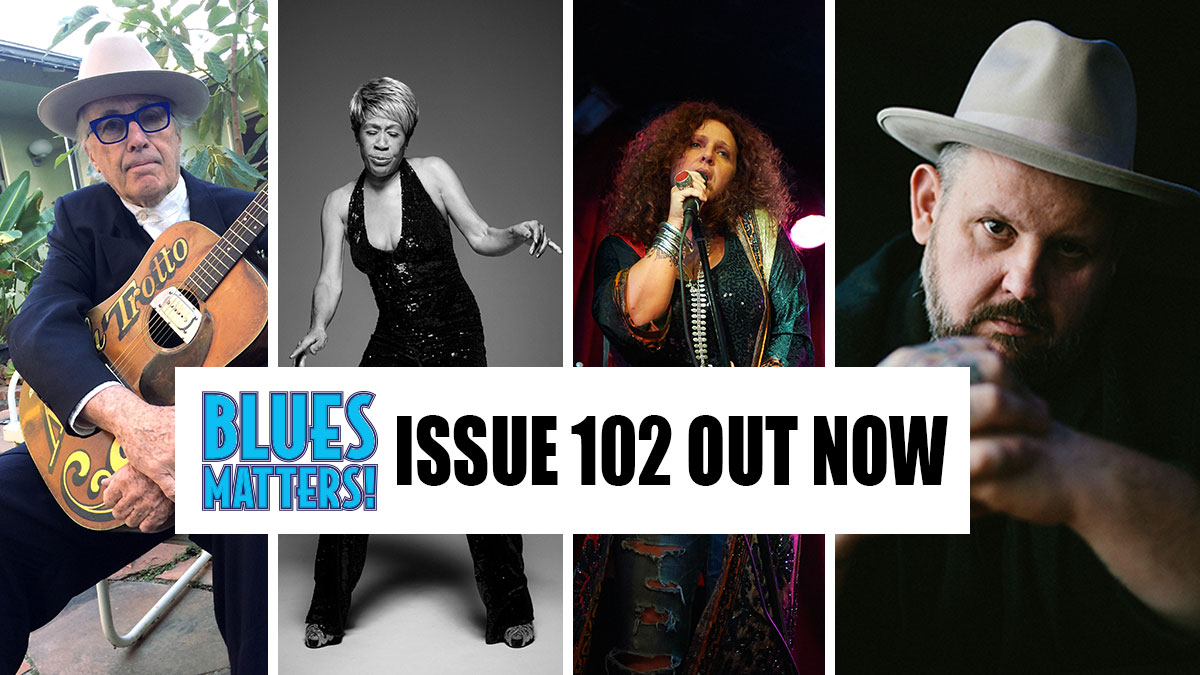 So…please go and get your copy of our shiny new look magazine today because we are bursting with Blues news just for you! We are available in WH Smiths, Barnes & Noble, Andriod App, iPhone/iPad App and Digital download for all of your devices.
All of our links are listed above or you can click on the image below to order a single copy or subscribe to our bi-monthly magazine and have Blues Matters delivered to your door or place of work for your convenience.