Advertisements

Earl Thomas is a bluesman from Pikeville, Tennessee, United States. Known around the world as The Blues Ambassador, he is also a two time Grammy Award nominated songwriter with songs covered by Etta James, Solomon Burke, Tom Jones, Will Wilde, and Screamin' Jay Hawkins.
Words: Colin Campbell     Pictures: As supplied
His new release is a six-track collaboration with Moligan records entitled Cold Ghetto. Here he brings his backing vocalists Thomas Molinas and Dimitri Ganevat to newly arranged songs rooted in the blues soul style he is known for. But this was not meant to really happen. Earl decided to go back to the day job in 2019 as a Registered Dental Assistant. Blues Matters caught up recently with him at home to discuss the new release and life in semi-retirement from singing and touring.
How's that work going? It's easy money, because it's not as hard as touring!
I don't mind working as a dental assistant. If I had to drive a truck or something I might not be so happy. You see the thing is, I was a dental assistant for 20 years before I started singing full time, up until, like, 1991 when I got the record deal.
It never occurred to me that I would be a professional singer travelling the world. It wasn't my goal or anything. So I do a full on nine to five man, I commute. I have a car. I'm sixty years old and bought my first car! So everything's completely new and real in that respect.
So retiring was always an option for Earl and then the pandemic came along…
I changed my mind about singing, tours and travelling, I wouldn't be able to do it. So it kind of worked out in a way when the pandemic came along.
With the pandemic came a peace of mind for me. This seemed to be his epiphany moment in his choice to turn his back on entertaining.
I left because the music got so busy. I couldn't do it. I had too many gigs. Yeah. good problem to have.
Earl became very emotional talking about the decision to retire and was very candid. I can no longer pander using my grandparents legacy. I think I wrote on my Facebook page; The Blues is art to people who didn't have to live it. Yeah. And so what the blues represents to me, especially as I have a visual of what that life under Jim Crow and that horrible existence that they had been living. I know what that looks like.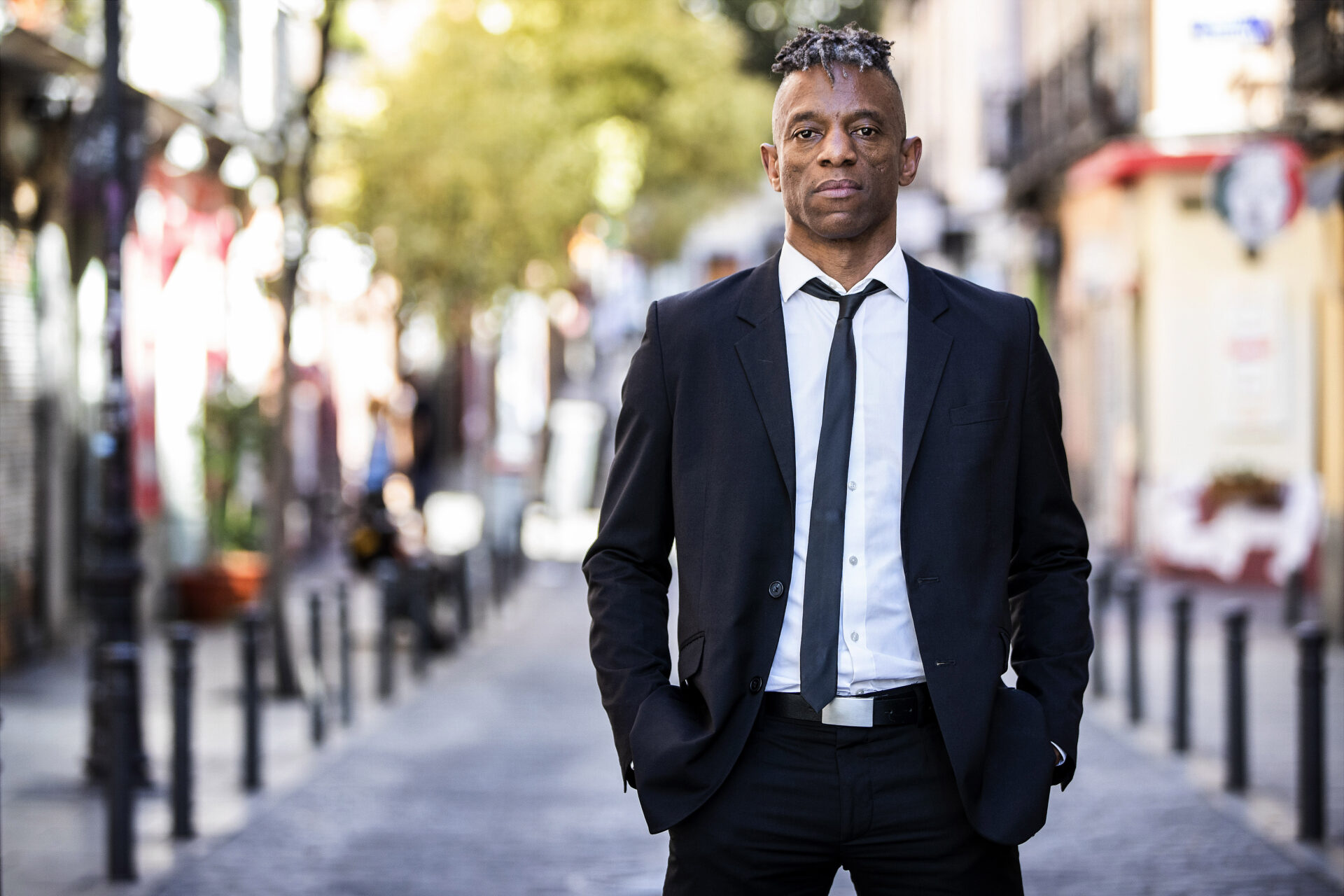 This brought about Earl sounding in a dichotomy when singing the old blues songs.
I was proud I did. I was playing the game. In my mind as a representative of that generation. What I do, was maybe entertaining, but for me, I don't see it as entertainment. I consider myself a griot; like the storyteller in an African village. Somebody who carries the stories of the history of the people in Africa, the spoken word, oral tradition.
In May of 2018, I had returned from a very long trip. I had been in Greece. Before this I had done three or four weeks, all over, you know, from Denmark, to Spain touring. The big money gig got cancelled. Everybody just went home from the band, I stayed alone in Munich for five days! I thought, why am I doing this? I had to pay for all of that, out of my pocket. It was just like, why am I doing this, just to break even. You know, after three weeks on the road, I should be coming home with a little pile of money,if I'm going to retire in any kind of low level of comfort,I can't be taking these risks.
He took a goal setting class back in 1988, there were seven steps to the goal achievement. Reflecting on this Earl continued: I was 28 years old. I wrote down on my paper. I want to sing my own songs around the world and have friends all over the world.
Why did I retire? I had just had it with putting out fires all the time and sometimes even desecrated my grandparents memory. When I say my grandparents, I mean black people.
The Blues was the African American persons' free speech.
It's the first time we could tell people how we felt. Prior to the blues, people weren't gonna say anything in response. When Jimmy Reed said "Big Boss man, you ain't so big, you just tall that's all"; That is the blues telling big Boss man, white people, "You ain't shit". That is such a clever way of saying, It really is. So,I felt like by me going out there basically faking it, because I have a particular musical vocabulary because I came from a household with a blues singer father and a gospel singer mother.
I did not at 19 years old, discover Muddy Waters No, and a friend of mines house and suddenly start buying a bunch of records and started listening to Muddy Waters and Howlin Wolf and all these people and then try to imitate their musical expression and then get on stage and call myself. I didn't do that. No, I had vocabulary because of the environment in which I grew up. But I did not live in the experience of the music. I was faking it, because I had more vocabulary than anyone else.
People say, oh, I've got the blues. I've had my heart broken. I've got the blues.
You know, people will always say, well, I've had a real life experience, that's not untrue, but it's not really the blues either. No, at the end of the day the day, we're all imitating them! I can define myself as a griot.
And it was it was an epiphany what I did in October of 2019, I stepped off the entertainment stage and stepped into the griot stage. I can be a griot without singing for my supper.Now, if you see Earl Thomas onstage, you will see a mature griot demonstrating carrying the stories from Africa.
Last time we spoke was in Edinburgh at The Celtic Gospel concert, was he a griot then. He was but not conscious of the fact.
So I stepped out of that music thing. I'm out of that game. I don't even want to hear about somebody trying to win their award for the best blues singer. I didn't care about that. But I think what I've done also, as I said, I discovered other griots. I'll tell you one of my favourites, Greig Taylor. Now I hear a lot of non African American blues singers. And I don't judge them based on how well they turn their musical phrases, but he is a griot from Scotland just as Bruno Mars is one from Hawaii.
I hear Greig doing the blues as kind of an art form, I can see beyond that. I won't name names, but there's plenty of people I don't believe!
I do not want to be a 65 year old man trying to get on the stage with a bunch of young people. You know, trying to kick it; even though I have a youthful appearance, the reason I have is really because of genetic breeding practices during slavery, that's the reason I have a 61 year old physical body that looks like a 31 year old! If you go back 100 years to Pikeville, Tennessee where I'm from, there is no other genetic input from outside.
We went on to talk about his musical career;It's the most incredible story. I did not start out to be a singer. That wasn't my goal. I just wanted to see the world. My dad was in the United States Navy, I grew up travelling. I've always had an international multicultural circle of friends. We moved back to our hometown, Pikeville, Tennessee, I didn't know anything about those people and the way they lived and the way they thought and I included my grandparents, cousins, uncles, I don't I didn't remember them. I was three years old when I first left.
I didn't know anything about racism. I mean, I didn't even know I was black! I know I have brown skin but not the concept of being black. I didn't know about that. We didn't have that when you're on the playground on the island of Guam!
By the time I was 14, I had already been to four countries; the island of Guam, San Diego, California, Seattle, Washington, Honolulu, Hawaii.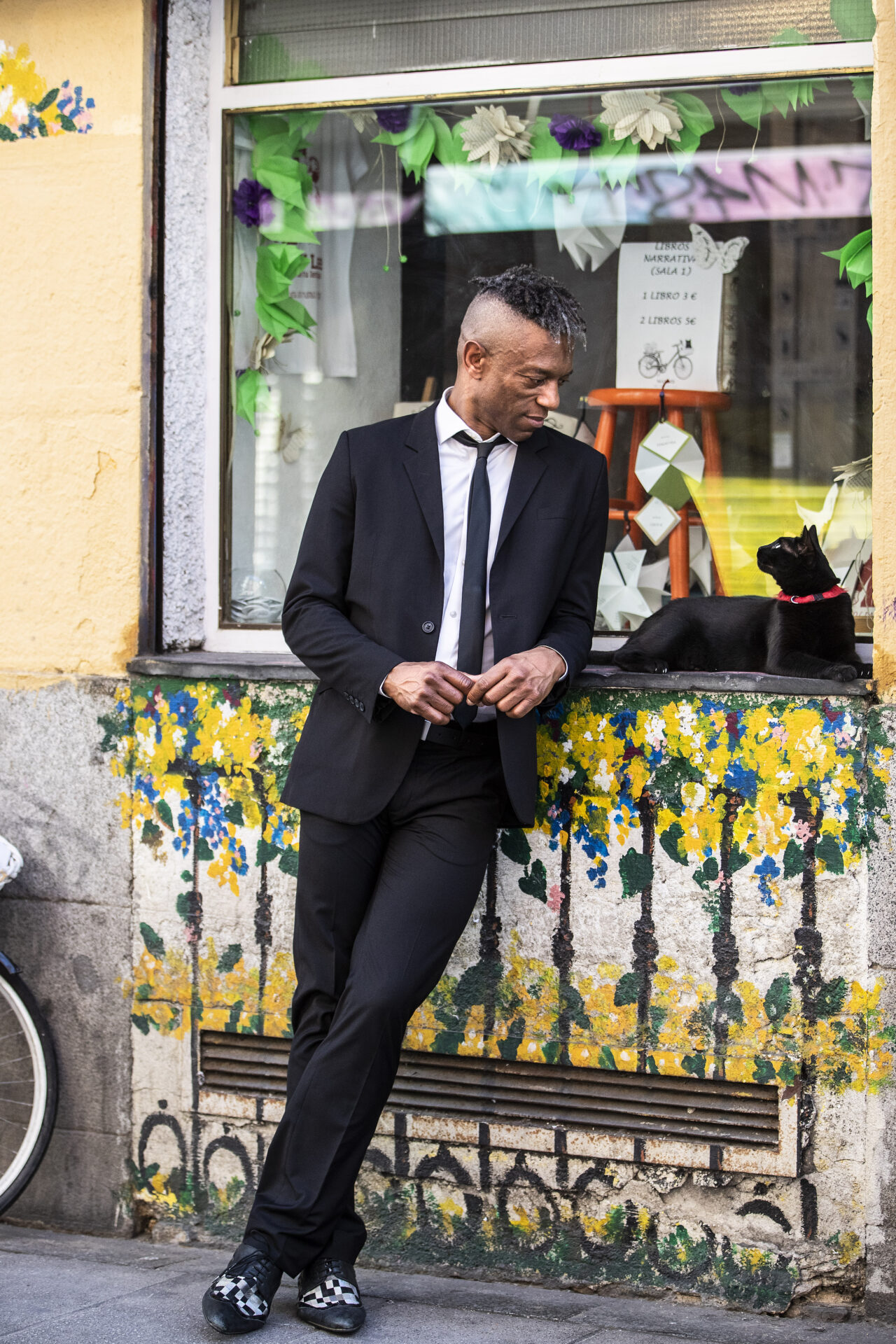 Now, while we were away from Tennessee, the music that was played in our house was the music we would have been listening to in Tennessee. So I got all of the culture from Tennessee without the narrative.I got to write my own narrative, when I came back to Tennessee at 14 it was such a culture shock.
I finished high school and then joined the Navy and left. Well, it was a free ticket out of Pikeville , but I got a skill I became a dental assistant.
At College we had to do a project for music, I did one with my friend Philip about making an album!, I found this book by a woman called Diane Sward Rappaport how to make and sell your own recording. We followed the instructions. Step one, page one, all the way to the end. We did everything in that book. We used the book as the textbook. Sent out copies to DJs and got good reviews, We sent a copy to the weekly Orange County magazine, this was a big deal. Buddy Blue reviewed the album. He had a record deal with Bizarre Straight Records, Frank Zappa and Herb Cohen were on this label. Buddy wrote a stunning review. I had no idea what that meant! He called it a masterpiece and gave a copy to Herb Cohen. He discovered the likes of Linda Ronstadt and Anita Baker!
He offered me a deal. We got an advance to hire a band. Next I'm at the Montreux Jazz Festival, Bob Dylan was sitting on my right, Ringo Starr on my left! I was so green! But I was where I belonged at aged sixteen. I didn't have to achieve stardom, I wasn't interested in that. But could have been as Producer Ron DeBlasio was also a career influence.
The career I have, I built myself but it was an accident. Buddy Blue encouraged me to share my song I Sing The Blues for Etta James. This made his mother very proud.
Earl explained; If I came home from school and Something's Got A Hold On Me was playing, it was going to be a good night at home. If I'd rather Go Blind was playing, that meant mum was drunk and waiting on that no good daddy to come home, so she could tell him he was not her first choice! I hope I represented my people well. His dad just wanted him to be the best he could be. Earl feels he has no present rivals in the blues world.
Now he is retired he has brought out a new album! He has no expectations about it and is not reliant on it. It doesn't sound like my grandparents expressions because I didn't have their experiences. In October I wasn't going back to music. If I went back on stage it would be for a lot of money or a purpose. January, I got a text from a guy in Switzerland asking about putting vocals on a track in the style of Playing For Change. I told him I was retired but could put him in touch with somebody. He set up a studio in his house and added the vocals and sent the files by email. The ethos of making the album was, we want to tell a new story about the blues. I wanted some of that! I was born to tell this story! I told them I would do it but only as a representative of my family, not an entertainer and would not go on tour.
He wrote all the songs during lockdown. The song Holy Ground was written the day George Floyd was killed. He never watched the footage of what happened. The line "Unholy images are right there in my face, I can't unsee it now" is that incident. It also alludes to Black Lives Matter and he feels they have to have their own story. 27 Reasons is about all the phoney blues people. One of these reasons is that blues is art to those people who didn't have to live it! The blues is not dead, it's on life support. It's a veiled statement about modern blues. The song, Mercy is about the Prodigal Son story and he was apologising because he got to have the life he has led including seeing the world and having a good education.
Earl is semi retired but has a few projects he may be working on. At least now he can choose his own future!
For further information see website: www.earlthomasmusic.com