King King 'LIVE' at the Shepherds Bush Empire, London 17th January 2018
It's been a rocky road for King King in recent times. Led by one of the recently unlucky Nimmo brothers, Alan.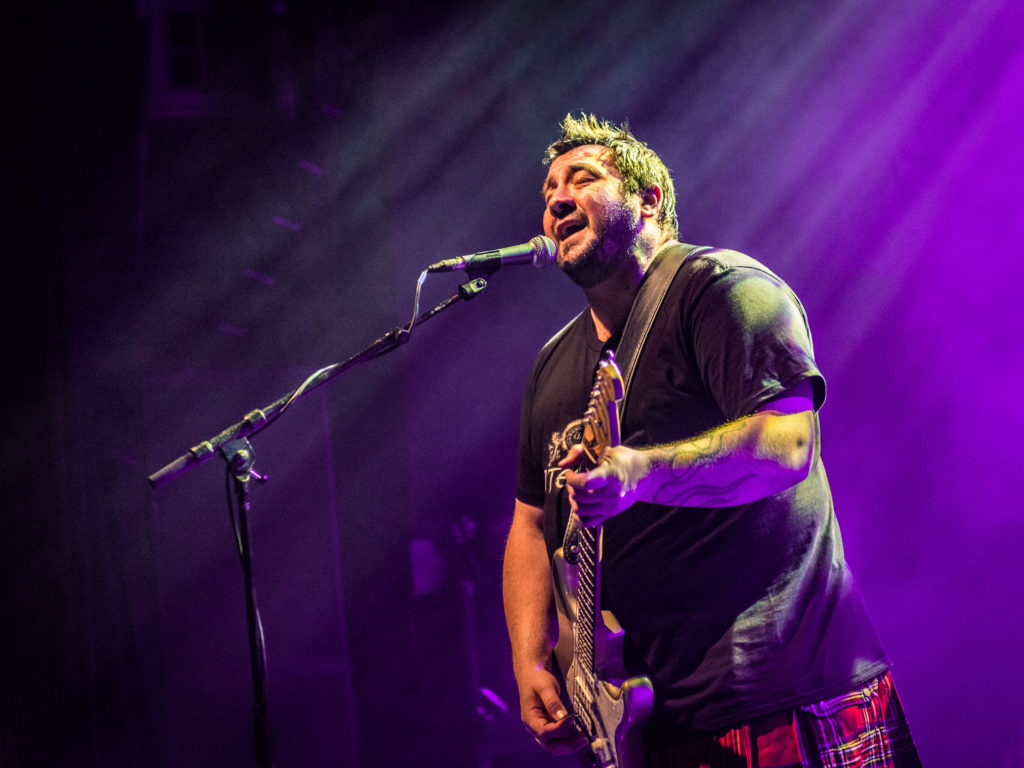 The last few months have also seen a change of keyboard player from Bob Fridzema to Jonny Dyke but of more concern to us, followers are the persistent throat /vocal problems that Alan has struggled to counter.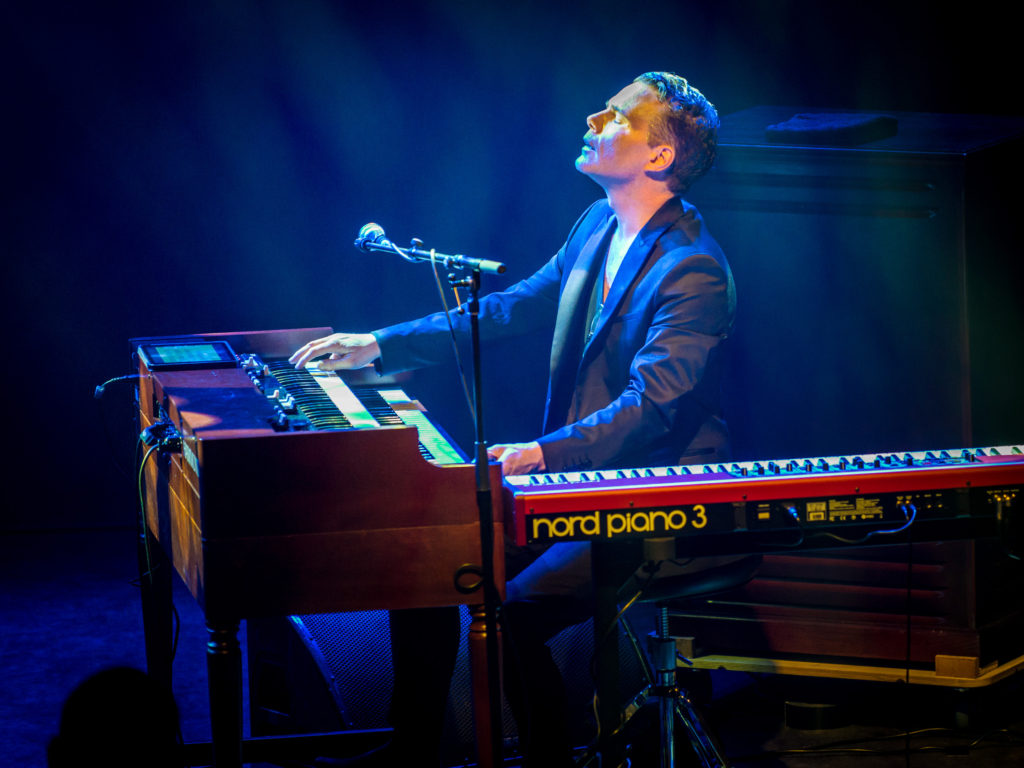 This London show found Alan back in good voice, even singing off mike at one point.
He switched from Stratocaster to Les Paul throughout this show, taking care to feature the new keys man and his fabulous rhythm section.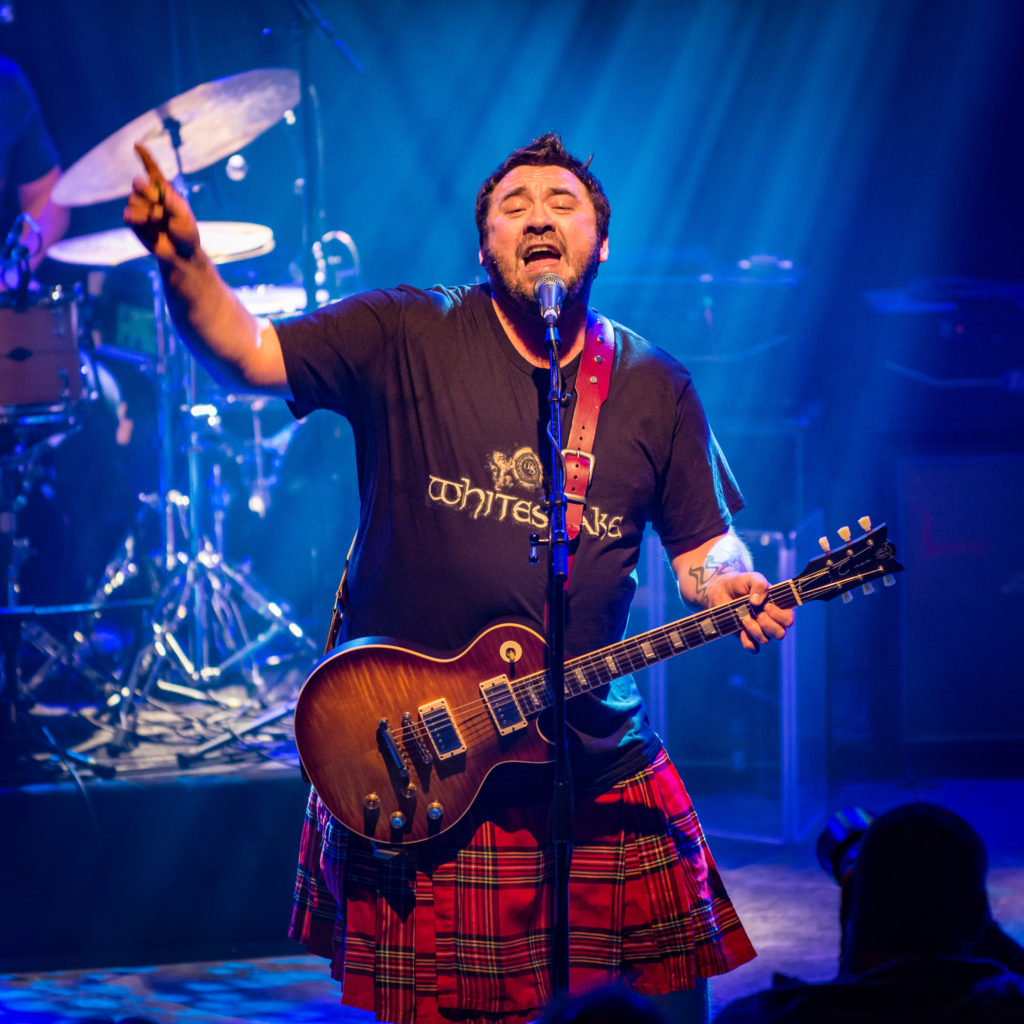 Brother Steve Nimmo with an arm in a sling, was still around to help with the axe changearound and other offstage matters.
Walking onstage to the classic radio hit 'Alright Now' by the legendary band Free, Nimmo had a beaming smile as they took their places for the band's biggest headline London show to date.
Kicking things off with '(She Don't) Gimme No Lovin' from their fourth album 'Exile & Grace' it was clear that King King has opted for that Whitesnake/Thunder-esque sound with this new record.
Mind you, when you have toured the UK's arenas as Thunder's special guests you are going to pick up some influences subconsciously or otherwise.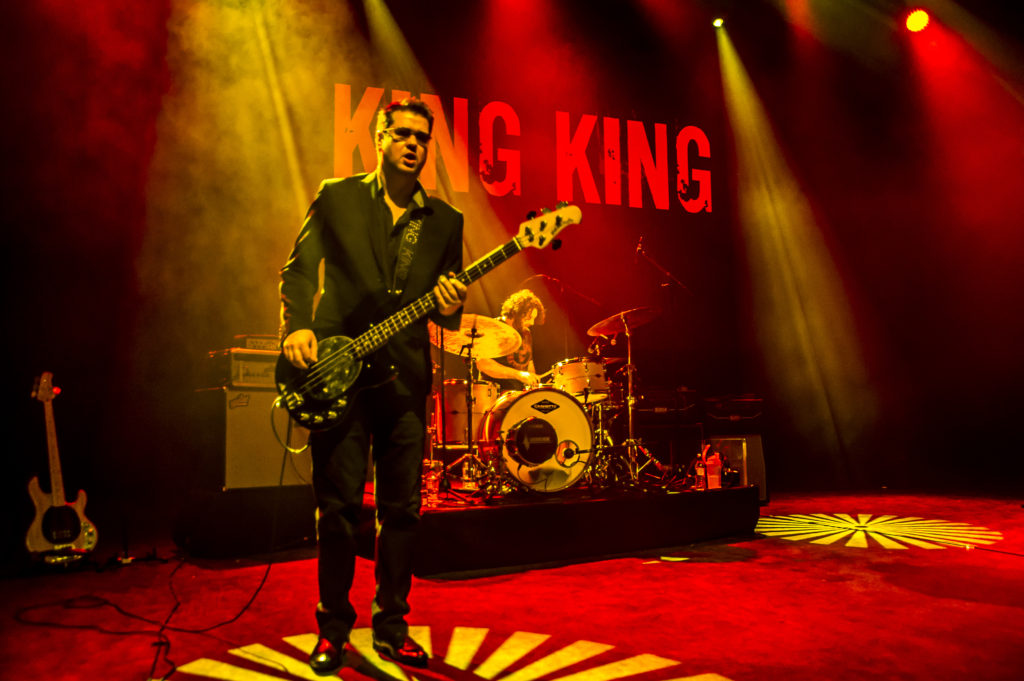 'You Stopped The Rain' from the 'Reaching For The Light' album has become a staple in King King live set as Wayne Proctor on drums and Lindsay Coulson on bass and Jonny Dyke on keyboards/organ provide a fluid backing. It is a clever number because it is emotional without being corny.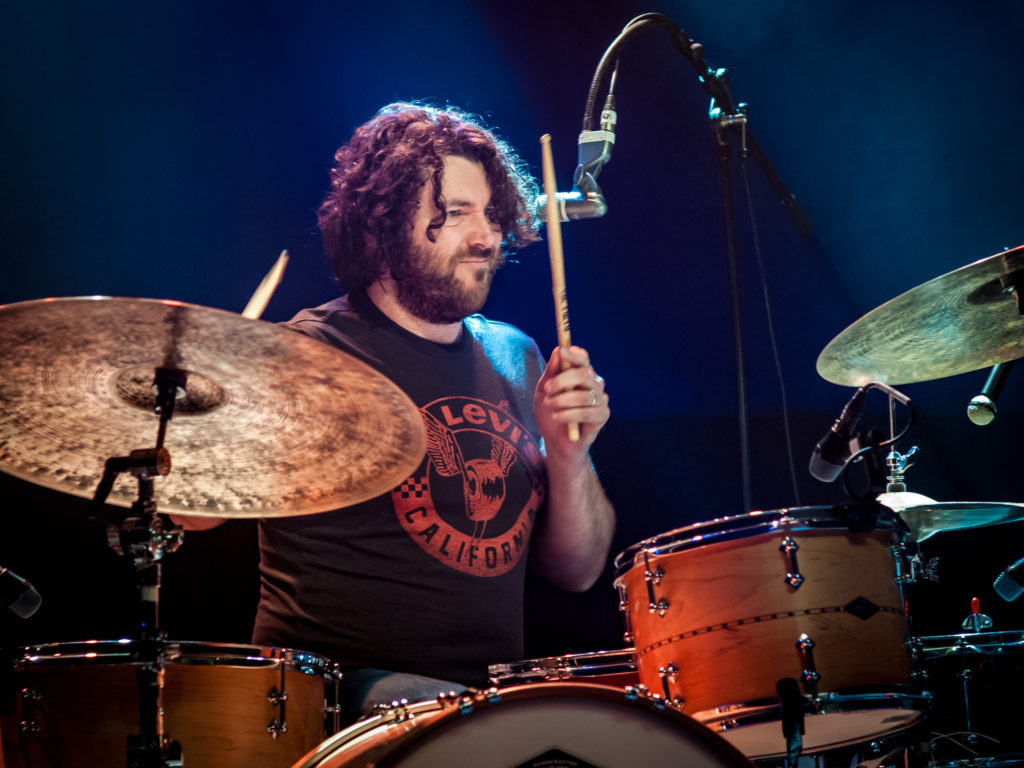 'Rush Hour' (A song that was written by a fifteen-year-old Alan Nimmo before he came back to it years later for 'Reaching For The Light') had the crowd singing along as the authentic textured vocals reaffirmed why King King's fanbase is growing rapidly.
'Long Time Running' is a new song with a catchy radio-friendly chorus just like 'Crazy' with Dyke and Proctor providing crisp backing vocals.
Dyke swirled on his red Nord Piano 3 keyboard majestically and went to funky town on 'All Your Life' giving it a breath of fresh air.
In conclusion, King King are a band that with talent and persistence have ploughed on with album releases and extensive touring since forming in 2010 and they are now reaping the rewards of that hard work with headline shows in bigger venues, larger audiences and high-profile supports (this Autumn the band will tour the UK and Ireland opening for Europe).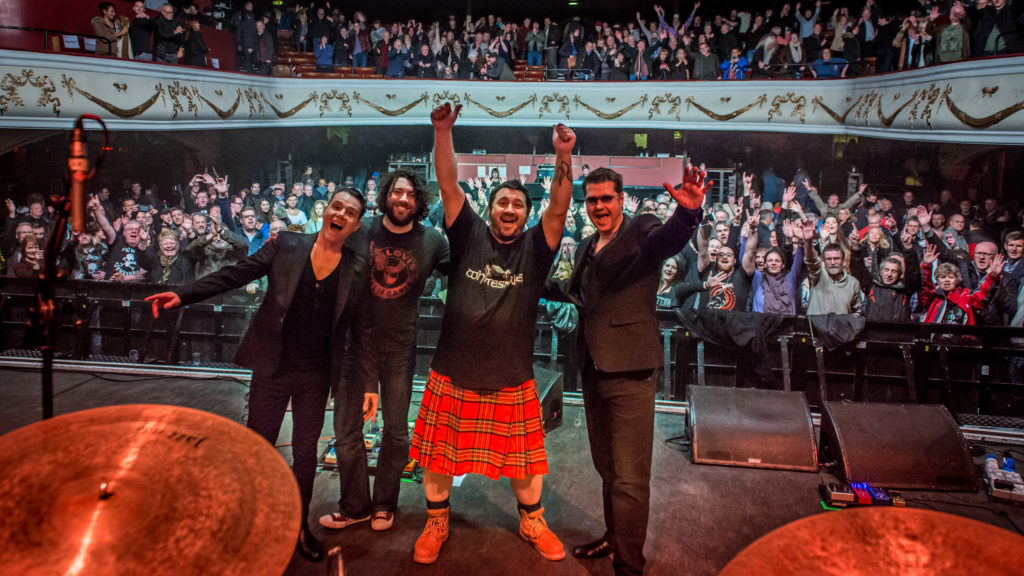 Starting off the evening with a varied and snappy support set was Rhino's Revenge, led by Rhino Edwards from Status Quo, joined in this trio by excellent guitar and vocal ace FM's Jim Kirkpatrick plus Paul Rodgers and Jefferson Starship drummer Richard Newman.
Their edgy and nimble power trio sound seemed to blend Pirates / Dr Feelgood style energy and sharpness with an almost Detroit-influenced hard rock elan. This is the kind of linear rock is understood by Little Stephen and Steve Conte.
The song choice drew on their original album and their new release 'Rhino's Revenge II' which is out now on Cargo Records.
Highlights included 'One Note Blues', the punchy 'Secretary' and the tribute to Rhino's late dog 'My Name Is Stan'. The band will be touring the UK and Europe in 2018, so go and catch them at an intimate venue while you can.
Glenn Sargeant
For More Info on Tours, etc..please check out their website at –  KING KING
You can also check out the full concert here – video supplied by Peter Noble from NoblePR