Advertisements

The blues came calling at the Tuesday Night Music Club last night, in the shape of Alabama singer, guitar player and songwriter, Debbie Bond. A full house of true blues lovers enjoyed an evening filled with flavours of Bonnie Raitt and Janis Joplin as Debbie blazed through two stunning sets with a sound all her own.
"Radiator" Rick Asherson on keys, harmonica and vocals accompanied Debbie throughout, with a smattering of cherished covers dotted between Debbie's sizzling originals. Sam Kelly on drums with his unique, winning style made up the trio for the evening.
We got under way with Debbie's own 'I am the Blues' from her album 'Enjoy the Ride' which set the tone for an evening of home spun blues interspersed with stories of Debbie's years of performing with traditional blues musicians, including Johnny Shines, Willie King and Little Jimmy Reed to name but a few.
Several tracks from Debbie's excellent new album 'Blues Without Borders' were showcased including the title track 'Blues Without Borders', 'Let Freedom Ring', 'Blue Rain' and 'Let Me Be'.
Advertisements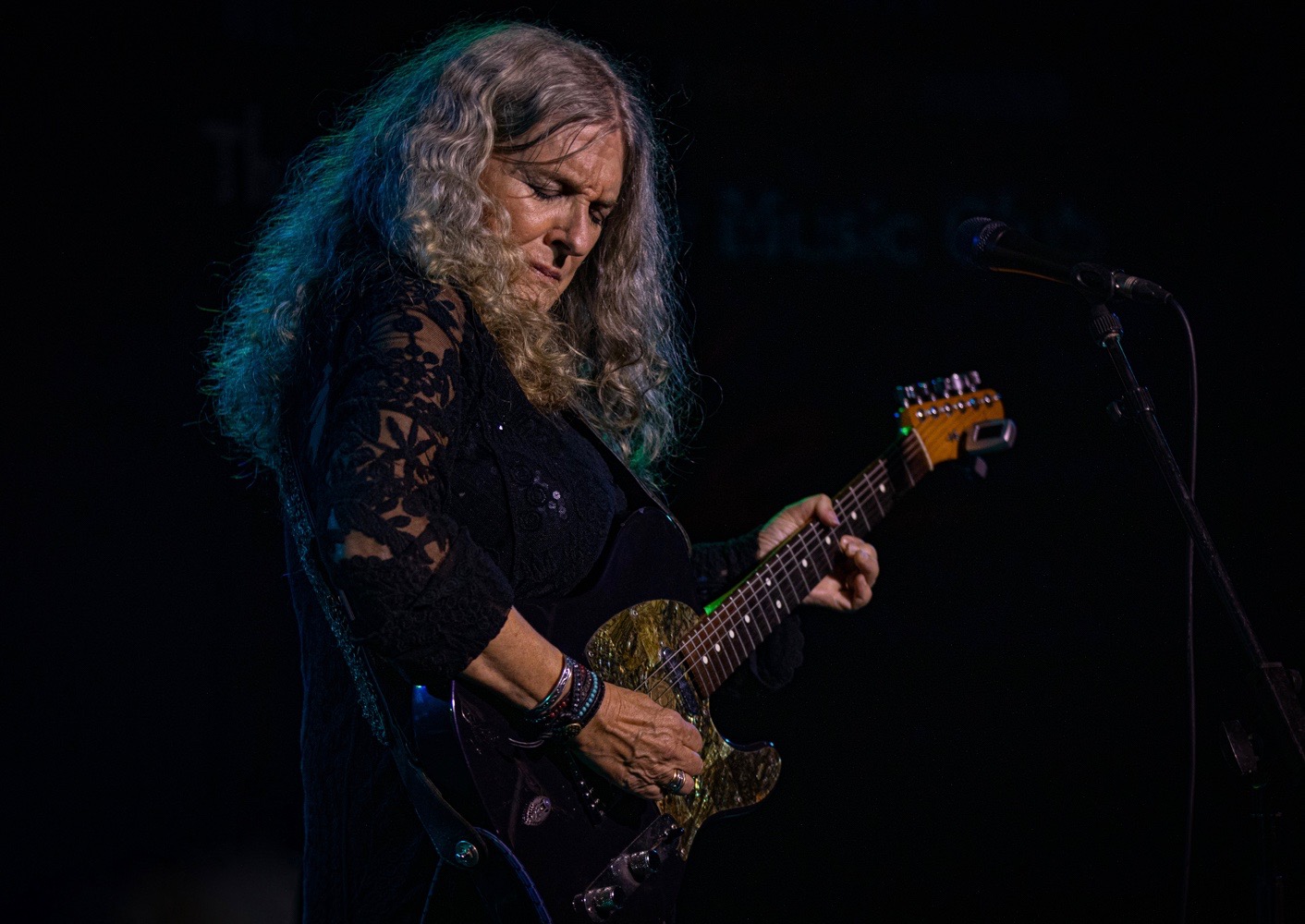 Rick was given ample opportunity to demonstrate his harp prowess, not least on Debbie's almost spiritual number 'Train Song'. As the evening progressed the chemistry between Rick and Debbie became apparent with their life partnership glowing through their musical partnership, with Rick adding a swampy New Orleans edge to Debbie's contemporary, Alabama immersed original sound infused with blues, soul and jazz.
Amongst the cherished covers that appeared in the set list was the Etta James classic 'I'd Rather Go Blind' and Howlin' Wolf's 'Smoke Stack Lightning'. Two tracks that beautifully demonstrate the diversity in performance that Debbie offers a live audience. Sadly missed whilst the pandemic prevented her from touring over the past couple of years, Debbie is now back on the road and once again, in award winning ways. She has been inducted into the Blues Hall of Fame as a great blues artist and is an Alabama Hall of Fame 'music achiever'.
With her sultry southern charm Debbie continues to captivate audiences on both sides of the pond and long may it last.
Haydn Hart