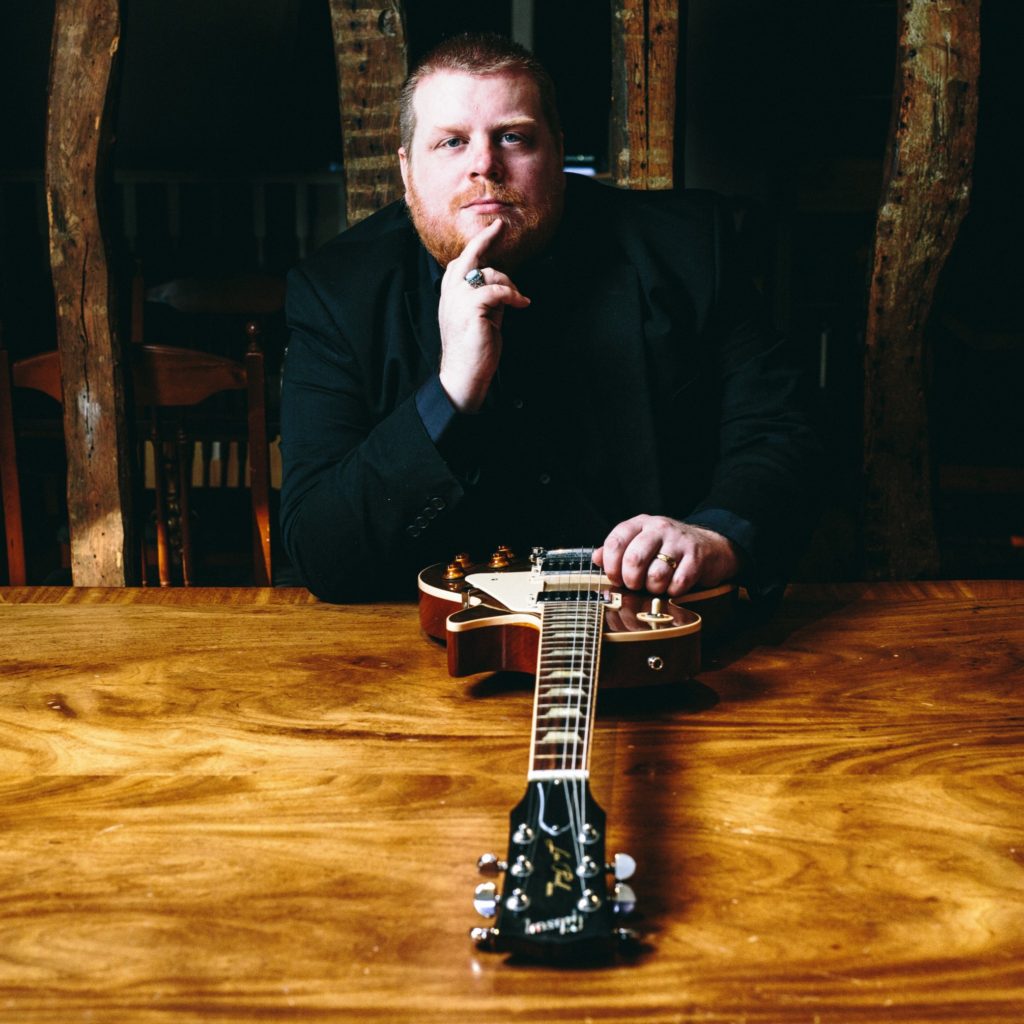 To describe Danny Bryant as a 'national treasure' is an understatement given his considerable achievements as a professional musician over the past twenty years, progressing from the UK pub scene to international stages.
Mentored by Walter Trout whose band he was chosen to front while the American legend recovered from a liver transplant.
Danny has toured relentlessly, recorded a succession of critically acclaimed albums, formed a seriously good big band and pushed the blues boundaries.
His early CDs with the Red Eye Band were released on this magazine's own record label when Bryant senior was bass player in the power trio.
Revelation is both inspired by, and a tribute to, the recent death of Danny's dad Ken following a long illness.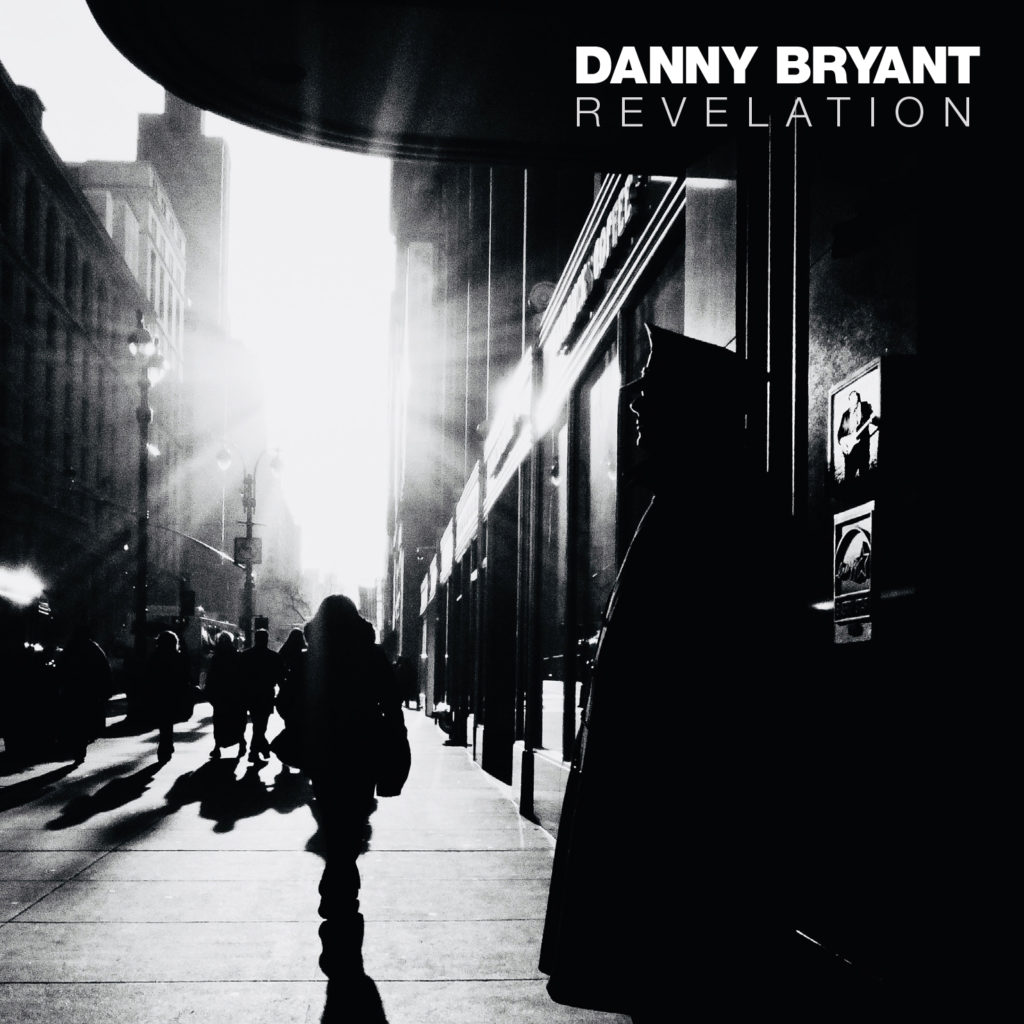 The title track sets the scene with a beautiful piano introduction preceding Danny's anguished vocals revealing depression and despair but also pursuing hope and salvation, a spiritual Revelation heightened by David Maddison's sympathetic trumpet interludes.
The balladic Isolate, its layered crescendos of searing guitar riffs underpinned by Raeburn's spectacular drumming leads seamlessly into Liars Testament which develops the vibe into a Deep Purple-esque rock anthem.
The acoustic, rural Americana inflected Someday The Rains Will Fail written by John Mellencamp, one of only two tracks not penned by Bryant, provides a timely contrast.
Truth Or Dare is high energy rocking blues featuring the full band including a dynamic four-piece brass section.
The emotionally laden, tear-jerking, heart-piercing and intensely personal Shouting At The Moon chronicles the last night spent together by father and son. It is typical of Danny that he wants the listener to share, indeed enjoy, this moment of intimacy.
Next up is the enigmatic and disturbing Sister Decline, a mesmeric haunting song about temptation and addiction, the mood enhanced by tasteful and atmospheric guitar work.
The Howlin' Wolf classic, May I Have A Talk With You was recorded live in the studio and takes Bryant right back to his blues roots.
The album ends with the slow-burning, Yours For A Song, an apt finale to Danny's gutsy, driving, honest performance. It also showcases the creative and dynamic contributions of drummer Dave Raeburn, bassist Alex Phillips and keyboard player, Richard Hammerton, the alchemist who also produced, engineered and mixed this entire masterpiece.
Blues supremo Bryant proves with this groundbreaking album that long-term he has the credentials to leave a legacy for the blues comparable to B.B. King and Buddy Guy; there is no higher accolade than this.
Album Review by THE BISHOP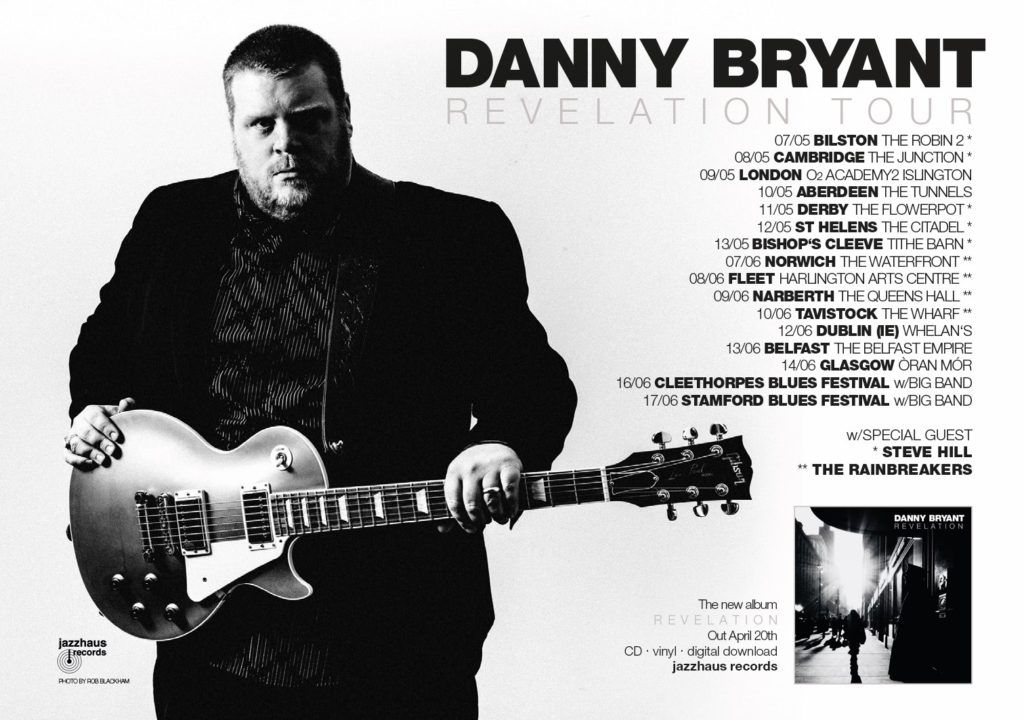 For More Info – Danny Bryant