The highly acclaimed Carlisle Blues/Rock Festival began in 2007 and celebrated five incredibly exciting and successful years with a weekend event in November 2011 which many regarded as the best UK blues festival of the year. 2012 even surpassed that, lifting the event into the top three of its kind in the country.
Incredibly 2013 saw the festival leap to an even higher level and cemented it as one of the premier blues events on the UK calendar. That 2013 festival was widely regarded as one of the country's best ever blues events with the Royal Southern Brotherhood, Bernard Allison and Ian Siegal with The Mississippi Mudbloods headlining each of three monumental days.
Sole organiser Nick Westgarth (committee of 1) was unable to run the festival during 2015 & 2016. But, after a two-year hiatus, the Carlisle Blues/Rock Festival made a triumphant return over the last weekend in September and immediately re-established its position in the upper echelons of the UK blues festival ratings.
12 hours of magnificent live classic rock and blues over two days in the city centre left an ecstatic audience clamouring for the event to re-establish its annual status.
And now we have #Carlisle2019

Friday 27th September –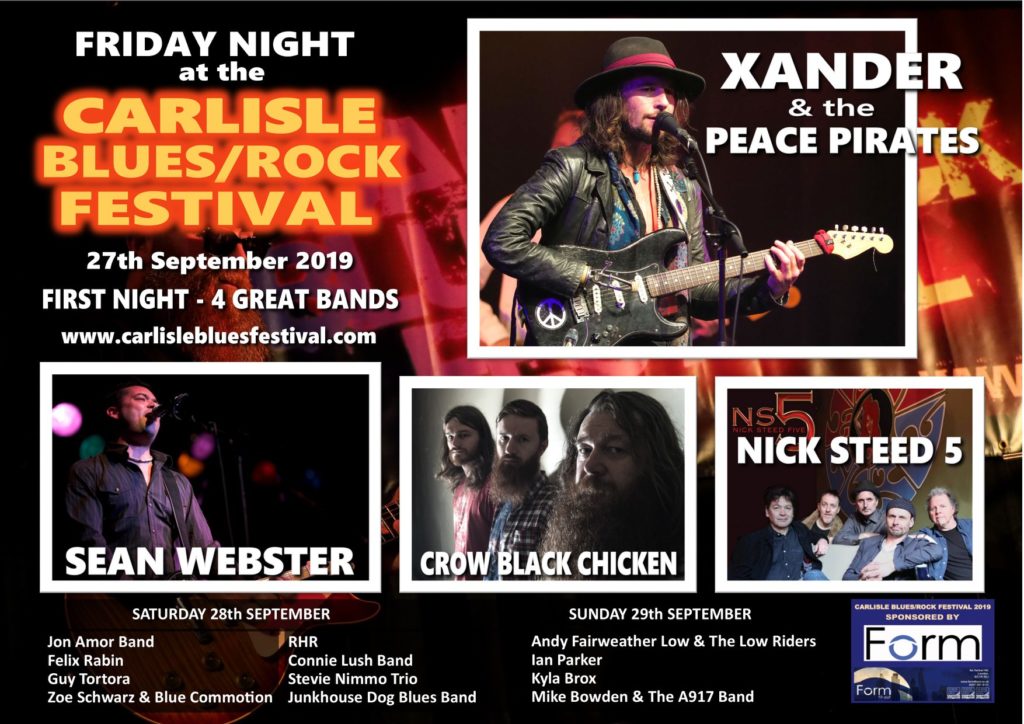 Saturday 28th September –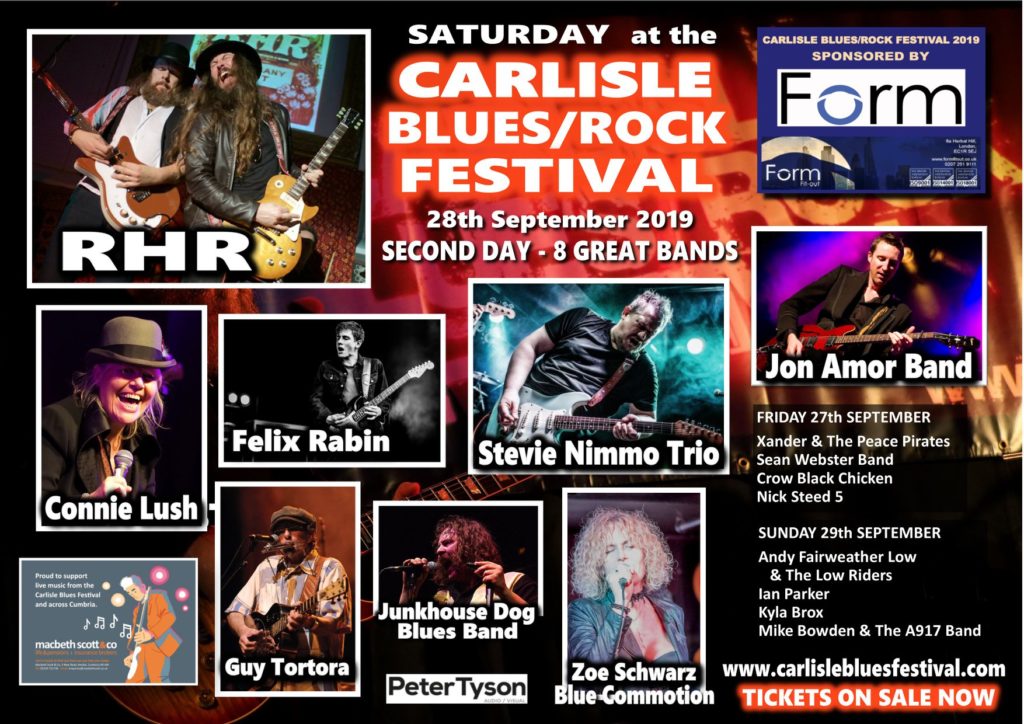 Sunday 29th September 2019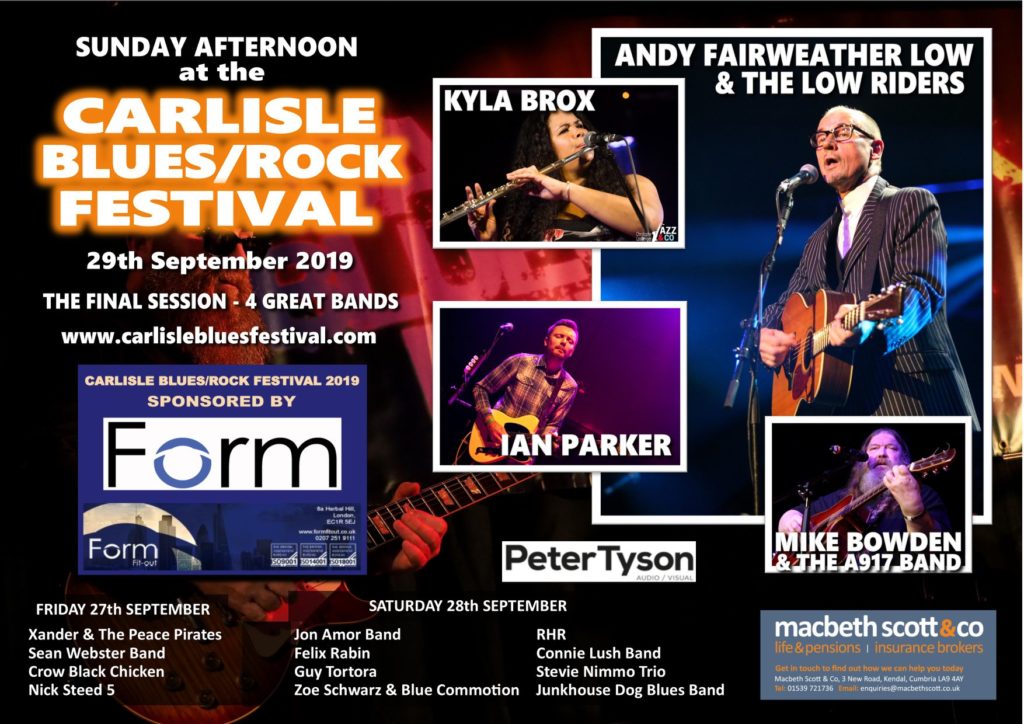 To Purchase any of the last few tickets please go to – Carlisle Blues/Rock Festival
Carlisle Blues/Rock Festival is, and always will be REAL MUSIC played by REAL MUSICIANS for REAL PEOPLE.
NO fake, NO hype.