Blues Matters Magazine: Issue #94 Feb / Mar 2017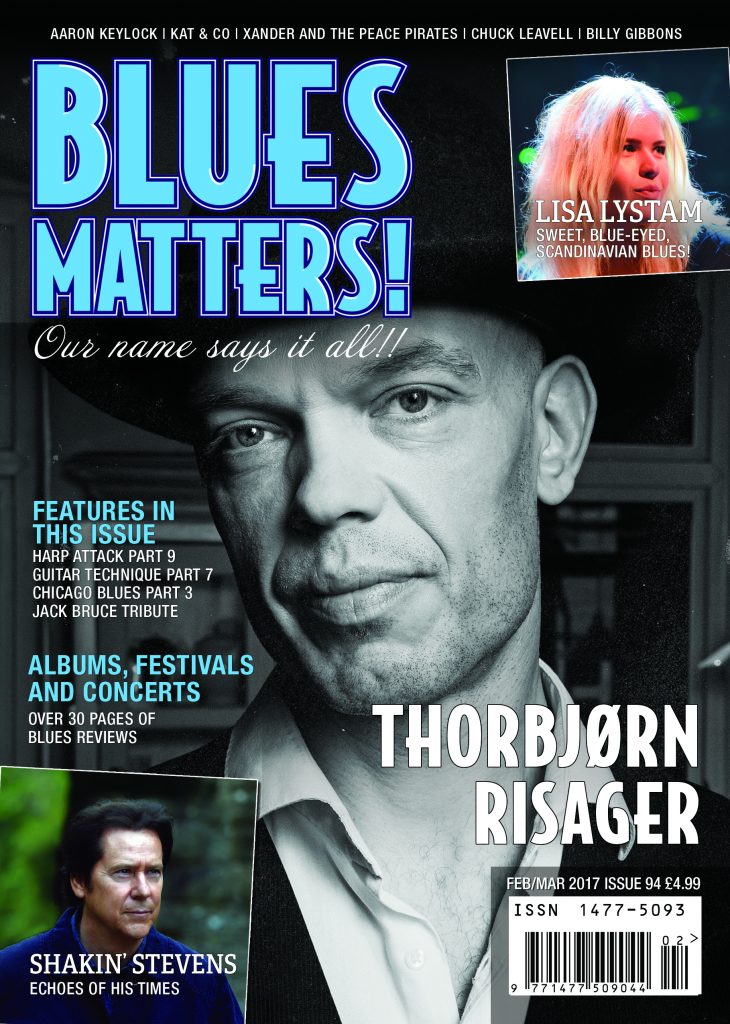 Blues Matters Issue 94 is available NOW from all good newsagents including WHSmiths and of course direct from us at Blues Matters.
[show_wp_shopping_cart]
£5.00 inc postage UK (£8.00 inc postage outside UK)
[wp_cart:BM94:price:5.00:shipping:[Shipping|UK – free,0.00|Rest of World +3.00],3.00:end]
Contents Include –
Interviews – Thorbjorn Risager (DEN) Lisa Lystam (SWE), Shakin' Stevens (UK), Chuck Leavell (USA), Xander & The Peace Pirates (UK), Aaron Keylock (UK), Kat & Co. (UK) Gonzalo Bergara (ARG), Billy Gibbons (USA), Spencer Mackenzie (USA).
Regulars – Newshound, Blue Blood, Red Lick Top 20, RMR Blues Top 50, IBBA Blues Top 50
Album Reviews – More than 80 Blues reviews in this issue!
Showtime – Festivals & Gigs
Features – Awash With The Blues (pt 2), Radiating 88's (pt 5), Chicago Blues (pt 3), Blues Harmonica (pt 9), Guitar Tech (pt 7) & Troy Redfern.