Advertisements

I recently got the chance to chat with Henry Beguiristain and Jen De La Osa, who are the front people of the band, Aloud from Los Angeles. The band is always evolving their music style and they have a new album out called Sprezzatura freshly mixed at Mad Oak Studios in Boston, Massachusetts by Grammy-award-winner Guy Massey.
The new release has a soulful Muscle Shoals type sound. Time to come into the spotlight for this band. Their live shows are powerful and full of energy. Here we discuss the new album, the roots of the band, influences and of course the present situation musically regarding lockdown/quarantine through pandemic Covid-19. It went something like this….
Interview by Colin Campbell – Images by Ojo De Loba
Hi how are you today, where are you just now?
In downtown Los Angeles, it's overcast!
How long have you two known each other musically?
Since 1997, we're both from Miami; we had a band down there in high school. We moved to Boston. There wasn't a rock scene in Miami as such. Told our parents we were going to Berklee School of Music and promptly, fell out and started a band and that came to be Aloud!
Advertisements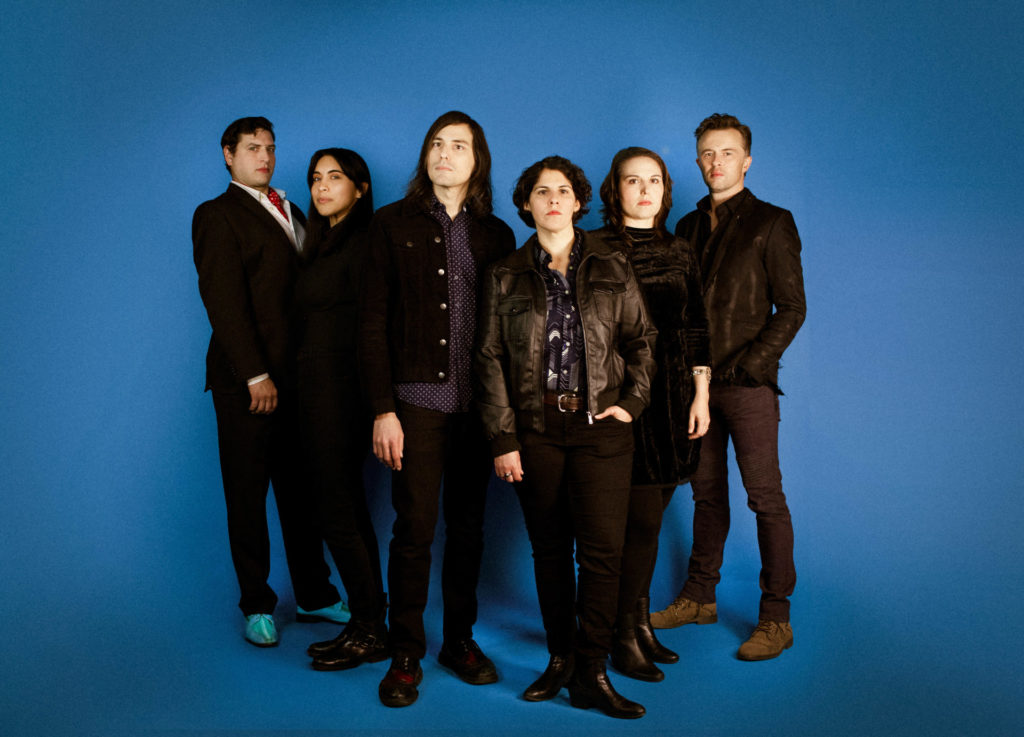 What are your backgrounds in regards to music genres?
HB – The Beatles, but we bonded together through Oasis in the early days.
JD – I was thirteen, all I can remember is I need a guitar now! I had piano lessons but I didn't act on my liking of music until then. We played "Twist And Shout" and" Hey Jude" to our Grandparents and it started then.
How are you coping with the Covid-19 lockdown?
HB – It's strange, I miss playing songs a lot but it's happening to everyone. I am thinking we're all studio bands now for the foreseeable future.
JD – It's bad timing for us, there won't be an album release show for this album. We've done some behind the scenes videos. The stress of it all, as we are both a bit underemployed at the moment! Rent is due in two weeks. Last week I got benign vertigo stress has been manifesting itself in many ways.
To those who have not heard your music, how would you describe what you play?
HB – I like calling it rock and roll, which may not be the most descriptive thing but…
JD – It's the freedom element of that, that's the ethos. I'm going to break away from all the crap that surrounds me and feel freedom, be myself and not care what people think of me. We have a songwriting craft behind what we do and chase after the sounds in your head. It's a mix of the British stuff we grew up on and Motown.
HB – On, Loving U's A Beautiful Thing, when we were laying down the guitar tracks, Benny our Producer said to do an "A" track. I was like that's like The Who's "Won't Get Fooled Again" another band that we bonded with.
Who have been your influences on your musical career?
HB – Boiling it down, definitely, The Who, The Strokes. They made us feel as if there are two guitarists in this band, maybe they should be arranged differently on some tracks.
JD – Alabama Shakes is a huge influence for us. The band has a traditional background, but they experiment and keep the "core" of the band but create something new for themselves.
What type of music did you listen to growing up?
HB – Bob Dylan, Fiona Apple is a favourite as well. She writes meaningful lyrics and doesn't give a shit. U2 and Joshua Tree was an influence growing up.
JD – For me, the Motown and Stax music was important. Atlantic Records with Aretha Franklyn. The Kinks and David Bowie also influenced us. I wanted to move to England when I was a kid, then reality set in, a lot of paperwork!
Do you come from a musical family?
JD – My Grandmother taught piano in Havana. She played Sundays. My mum had a great record collection, which I later stole.
HB – Yeh, communal property! On my dad's side of the family, my dad came from a good Catholic family so he was second from ten children. He does not have a musical bone in his body but his brothers play guitar and piano.
Have you always lived in Los Angeles?
JD – We lived in Boston for sixteen years. Three years ago we went to Los Angeles.
HB – It's such a good place for us to cut our teeth and get better at stagecraft and songwriting.
What's the music scene like there in general?
HB – There is a lot more culture here than I first thought.
JD – There is a big scene here full of musicians helping themselves out, very supportive. Hopefully, the venues will be there after this "thing" is over.
Any local places you like playing, before this lockdown of course?
HB – The bedroom is good for live streams!! The Mint is a good Blues Club. Their history is impressive. My side gig is editing videos; I've done a few blues videos there. The quality of the acts is superb. We saw John Mayall play The Rose, in Pasadena, that was incredible!
JD – Seriously, The Bootleg, in town is my favourite, intimate great people run it. The Satellite is good also. A big difference to some of the Venues we played in Boston that didn't have good sound. People go to shows on weekdays here!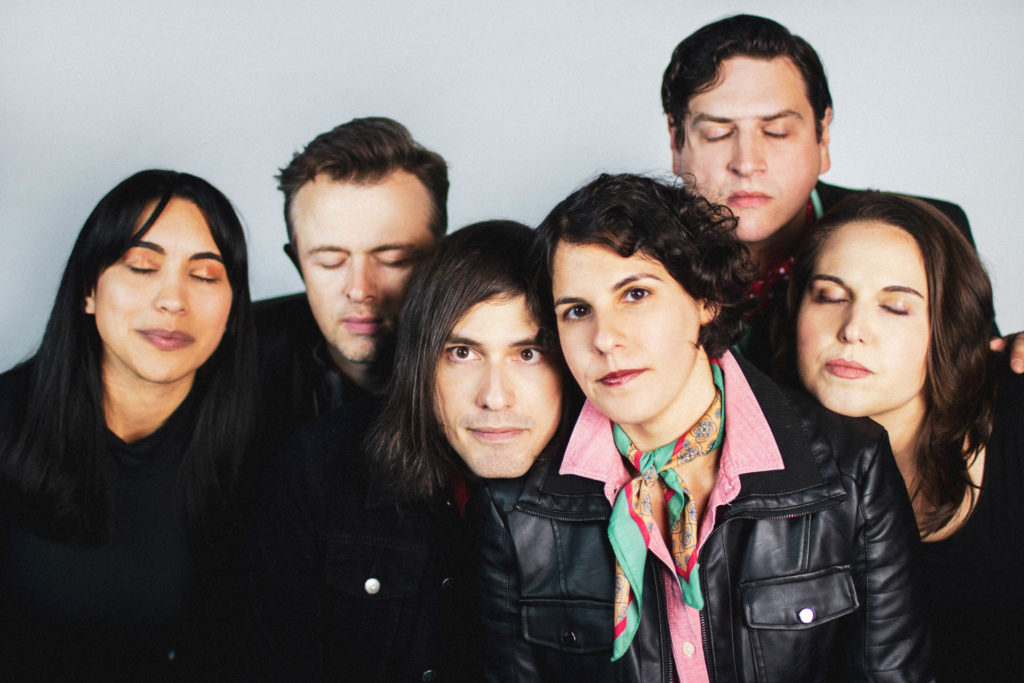 Sprezzatura, is the name of the new album, what is your definition of this?
JD – Being cool! The way we interpret this is, something looks effortless but in reality, it took a lot of effort to make it look so cool! What we go for to get a good song, it seems like it's already there.
Talk about the new album, it's a very eclectic sound you have, can you tell us about that?
HB – This was a culmination of our knowledge and experiences. We finished it before leaving Boston. We threw everything we had at this and added Horns and strings.
JD – We wanted horns on the last record it was supposed to be a homage to all the Motown bands we loved. We didn't get past "us in a room" and realised there was no sonic space for this when we got to the studio to record. So got Andy, our horn arranger and made the first half of this record more a soul sound. There's a West Coast, Phil Spector vibe going as well. It has a Muscle Shoals feel with the horns and strings at first and then a wall of sound! The soul /blues thing is all about dancing in the same arena. When I sing, those blue notes are there. There is a Rolling Stone, Chicago blues feel as well. Today, "Loving U's A Beautiful Thing is my favourite. It was like psychedelic Marvin Gaye take on How Sweet It Is To Be Loved By You (In my head anyway!) The way the brass plays with the guitar line is great.
Is there a theme to the album as such?
HB – There's a lot of stuff about wanting to run away or break free from your own personal prison. A chunk was written when we were in this endless brutal winter of 2015. So it's not surprising we wrote the track; "Been So Long Time Since We Saw The Sun". This took fifteen years to make, we had the chord and Max Butler played keys on that, I love playing it. I have memories of looking out the bedroom window at this wasteland. "Waiting" is about running away to California.
JD – it's a lot about city life and the toll this can bring on to you. At the time we recorded, we were feeling claustrophobic, no privacy. In Boston everything is smaller, there was a need to move out West. The burdens of city life are what the album's about.
How long did it take to make?
HB – The pre-production took a few months. Then the recording took about three weeks of recording. Then we moved to L.A. We wanted to release it at the best time, so what about during a worldwide pandemic!!
JD – We decided to sit on it when we moved because no one knew who we were.
How difficult is it to release an album during the lockdown?
HB – Not impossible, but it sucks. All I want to do is see people and do shows. It forces you to be more creative. We'll probably do a live stream. The whole reason I got into playing live music was to get out of my bedroom!
JD – In some ways, some things are not going to happen. We had a video for the second single, Waiting, and who knows when that'll happen. I understand people are looking at ways of getting around this thing but it feels like anyone with an acoustic guitar has a live stream happening. It is more self-promotion, you have to be constantly hustling, well that's the impression I get. You can't treat these things as shows. We may play stripped-down versions of tunes and take questions. Doing a regular show like any other day is not going to work!
Is the horn section a new addition to the band?
HB – We've always been a four-piece band. The way the record was going shaped our thinking into getting a horn section.
JD – We were doing a gig and then wondered about getting a horn section just to see how it goes. We got to L.A. and thought we are a six-piece! It's a brand new thing. There are only two tracks we have not played live. The horns make us distinct from other bands.
You share vocals; does that mean you co-write also?
HB – Yes, that was there from the first time we met. We combine and that's what we do!
JD – I might have a verse and a chorus and we will schedule some time to sit down and knock something out. It's better to have a limit. Our songwriting style changes. Usually, the music comes first. I'll ad-lib things then there might be a lyric to get the song working.
What's been your most helpful advice musically?
HB – I guess, following your instincts, follow your nose! We've been fortunate through the years; we have not been damaged spiritually. Times we haven't followed our "gut" when we should have panicked. There are well-meaning true fans of music but some may not have your interest at heart.
JD – You have to listen to yourself. If you're being talked into something you don't want to do then don't do it!
If you were not musicians what do you think you would be?
JD – Poorly paid, I'm sure! I love reading, I might have been a novelist or journalist or photography.
HB – A writer maybe. My family's Cuban so I would probably stay home until I was fifty! It's a family thing.
What are your plans for the future assuming this lockdown finishes soon?
JD – A podcast, and a lyric video we are working on. We're going to concentrate writing for the next album, we have nothing but time. We can get into our rehearsal space still. All this once this album Spezzatura gets released. We can record everything on our own. Charles the bass player has a loft he uses to record in. We are in a very fortunate situation.
HB – Our other two band members have home studios as well. If we need to do something remotely then it's entirely possible.
Anything you want to tell the Blues Matters readers about yourselves?
HB – We're really cool!
JD – Thank you for taking an interest. It is you who motivates us. We express ourselves and want to reach out and communicate we feel the same thing, that's why we do what we do!
Thanks, it's been a blast, stay safe!
For further information see website:www.allthingsaloud.com
Discography:
Sprezzatura – 2020
It's Got To Be Now – 2014
Exile – 2010
Fan The Fury – 2008
Leave Your Light On – 2006
Interview by Colin Campbell – Images by Ojo De Loba
---
Album Review by Colin Campbell
ALOUD – SPREZZATURA – Released on Lemon Market Records
This is the fifth studio album from this ever genre-defying group. The co-founders are Henry Beguiristain and Jen De La Osa. They are usually a four-piece band but here they add a horn section and this has really given the band a different direction. Here there is an eclectic mix to the eleven chosen tracks. They have a definite Muscle Shoals vibe to the first half of the album and throughout, there are so many layers to this release it has to be played on repeat! Stand out track, is the opener, Loving U's A Beautiful Thing, that marries powerful singing with two differing guitar techniques and saxophonist Alanah Ntzouras and trumpeter Vanessa Acosta, a big sound and very infectious and energetic. This sets the tone and you get an up-tempo ballad next called, Waiting.  Hungry Land is almost anthemic with a great beat. Renters For Life has a theme of wanting to be free. Now based in Los Angeles – they wrote this release in Boston. Been So Long Since We've Seen The Sun, is a particularly poignant reminder of a snowy winter. Twenty Third Fresh Start has a great string arrangement, very punchy and with good harmonies. Cresting Waves has a catchy refrain, very West Coast feel to this. Oh Danny is a great singalong tune with a Phil Spector tone. Lovers Of The Last Resort is a very clever sonically challenging tune. Salvage Yard has a great depth of harmonies. In Spite Of Language is a slow tempo tune sung as a duet and is structured well. Overall, though not a blues record per se, it has an honest and emotional feel from an innovative and ever-evolving band, a musical gem.
To order your copy or to find out more about Aloud go to – www.allthingsaloud.com